Who we are
Louise Snelders
Head of Funding & Partnerships
Asimina Vergou
Head of Learning & Impact
Aruna Bahia
Funding & Partnerships Manager
Charlotte Wilson
Funding & Partnerships Manager
Deanne Dixon
Funding & Partnerships Manager
Ella Smyth
Funding & Partnerships Manager
Wendy Reading
Funding & Partnerships Manager
Samuel Kwatiah
Learning & Impact Manager
Hannah Charlton
Corporate Communications Officer
Sairah Rehman
Communications Officer (Funds & Support)
Trustees
Our Board includes Co-op colleagues, elected Co-op National Council Members and externally-recruited charity sector experts.
Jamie Ward-Smith MBE (Chair)

A social entrepreneur known for innovation in volunteerism and digital transformation, Jamie is a passionate advocate for how technology can enable community change. Jamie co-founded Do-it.org, the UK's first digital volunteering service, which they ran for nine years. Jamie is currently CEO of Doit.Foundation, a digitally-powered grant maker that supports small and micro voluntary organisations, and is a Non-Executive Director of the Do It Life social tech enterprise. Previous roles include Assistant Director, Community Participation at the Home Office, and Marketing & Communications Director for online youth advice charity, The Mix. Jamie is also a Trustee of the mental health housing charity, London Cyrenians. They were awarded an MBE for services to young people and charity in 2023.
---
Sharon Jones (Vice Chair)

With more than 15 years' experience in grant making, Sharon is a passionate advocate for investing in people's potential to build strong, vibrant communities. As former Head of Funding at the National Lottery Community Fund, she developed innovative programmes and managed a network of local teams across England. She has actively worked with other funders to address societal issues such as complex safeguarding and youth unemployment. Sharon now runs her own company continuing to support the growth of social value organisations, with a particular focus on using sport for change, and is a Trustee of the Greater Manchester Mayor's Charity.
---
Jane Waters (Treasurer)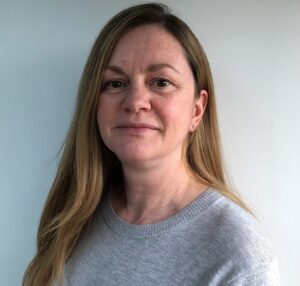 Jane is a qualified accountant with more than 20 years' experience in the Financial Services sector. Jane has been a Co-op colleague for just over seven years. She was firstly responsible for financial and statutory reporting for the underwriting business and more recently as Head of Finance, Risk & Governance for the Insurance distribution business. She has regulatory Board-level responsibility for Finance and Risk reporting.
Jane is a passionate advocate for young people, having provided mentoring support to teenage girls through a Manchester charity and ongoing careers guidance for school leavers. 
---
Sheila Jane Malley

Sheila Jane was Director of Grant Making and Policy for BBC Children in Need until 2016. She has served on Boards of numerous other funders and is currently a Trustee of the Association of Charitable Foundations and Rosa, the fund for women and girls. An advocate of community development approaches that bring people together to generate solutions to local needs, she has applied this perspective to her extensive grantmaking experience, both in Northern Ireland (where she lives) and across the UK.
---
Hope Levy-Shepherd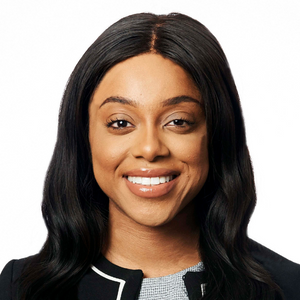 Hope is co-founder and director of the Black British City Group, a social enterprise connecting junior professionals in the UK with opportunities to volunteer and make a positive community impact in local charities, schools and small businesses.  
She is also a solicitor at Linklaters LLP, specialising in corporate mergers and acquisitions and has been recognised as a Yahoo EMPower Top 100 Future Leader in 2021. She was also a highly commended rising star in the 2019 UK Diversity Legal Awards. Hope brings with her a passion for Co-op Foundation's vision of bringing people together and building strong communities.

---
George Imafidon MBE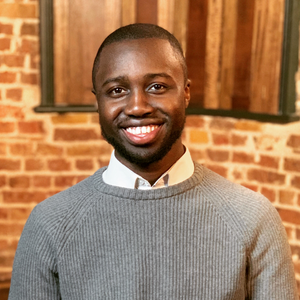 George Imafidon is the CEO of Motivez, supporting thousands of young people aged 14 – 25 to access jobs in STEM and become change-makers.  He is also a Performance Engineer with Sir Lewis Hamilton's racing team, and Board Member at The Hamilton Commission improving diversity in STEM and motorsport.
As a First Class engineering graduate from University College London (UCL), George is passionate about building products and programmes that improve lives and communities. Over the past five years, he has worked across engineering, technology, consulting, and finance with firms such as Google, Rolls-Royce, William Blair, and McKinsey & Company. As a diversity champion, George leads the #AB1Million campaign raising £1 million for the Amos Bursary to ensure talented men of African and Caribbean descent have the opportunity to excel in education and beyond. George was awarded an MBE for services to engineering, technology and young people in 2023.
---
Peter Batt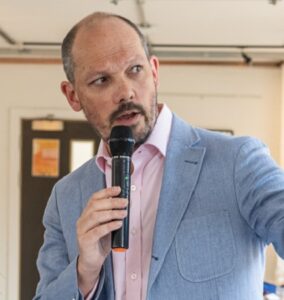 Peter is Managing Director of Nisa, which was acquired by Co-op in 2018. He's worked in retail since 1993, starting out his career as a Graduate Trainee at Sainsburys. In 2015, he made the move to Co-op to become the Divisional Managing Director. He was recently presented with the Retail Week Diversity Champion Silver Award.  
Alongside his retail career, Peter has spent time as a trustee at Saint Francis Hospice (2015-2022) and sat on the Enterprise Co-operative Trust Board. He was also involved in the Million Pound Mile for MIND, raising more than £1million for the charity.  
Peter lives in Shalford, in North Essex. He is married to Sam and has two children, Oliver, 13 and Alexandra 11. Peter enjoys watching all sports, 80s music and going to the theatre. 
---
Mahalia Flasz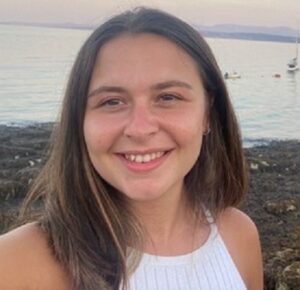 Mahalia is a Portfolio Insight Analyst for Co-op's Property team, having started her Co-op journey at the Newcastle University Students' Union franchise store while studying for a Masters in Environmental Geoscience.  Mahalia has a huge passion for community and is a Member of the Co-op Young Members Group. Here, she champions young voices and inspires a movement of young people to co-operate for a fairer world. Through this role, Mahalia has a seat on Co-op's National Members' Council, representing the Young Members' Group and young voices. She advocates for diversity and inclusion and is part of the Diversity and Inclusion Working Group for the Council.