Improving youth wellbeing during bereavement
"The first few years after losing my mum were lonely. I created Let's Talk About Loss from this lived experience but there's no way we could have grown into what we are today without the Co-op Foundation. I was overjoyed that somebody had seen an opportunity to support young grievers" – Beth French, Founder and Director of Let's Talk About Loss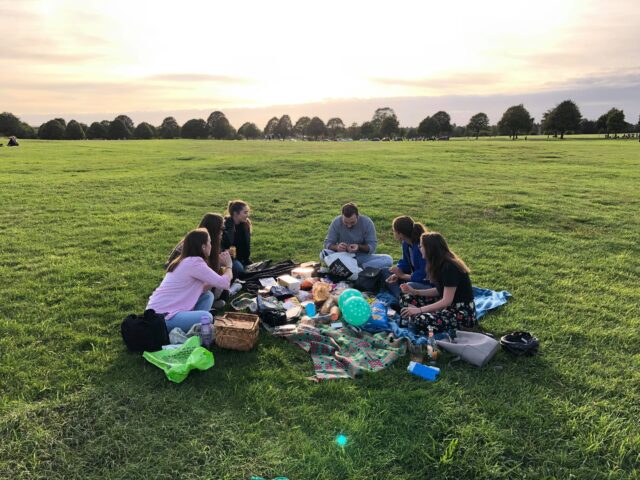 Bereavement is something that impacts everyone at some point in life.
Thankfully for young grievers, the team at Let's Talk About Loss is making sure they don't grieve alone and that they have a meaningful say in the help they receive.
We're supporting this work with a £20,000 grant from our #iwill bereavement fund. Our support helps young people improve their mental wellbeing and become leaders as they plan support and advocacy campaigns targeting their 16 to 20-year-old peers.
We've also partnered with Co-op Funeralcare to support similar projects in Scotland, Wales and Northern Ireland.
Beth French, Founder and Director of Let's Talk About Loss, says: "Young grievers may feel like they're the only person going through grief, but they are not alone. Thanks to being involved in this group, our young volunteers feel like they 'fit in'. It helps them gain confidence and skills, and it improves their mental wellbeing."
Let's Talk About Loss
Beth was just 20 years old when she lost her mum to cancer.
Motivated by the loneliness and isolation this caused, three years later she formed an informal social group to help bereaved young people meet and share their lived experiences.
Beth said: "When I lost my mum, it was like being in a black hole. There was a sense of not knowing where to turn or how to feel. I just wanted a group of friends who understood grief and why I thought things like Christmas were awful. It was only when I started meeting with others that I was able to have a more positive outlook."
Word of the group soon spread and Beth received requests from bereaved young people all over the UK who wanted to set up their own groups. Let's Talk About Loss was formed as young bereaved 'hosts' ran regular sessions to bring peers together.
Beth said: "I never intended my first group to turn into a national charity but young people going through grief are passionate about supporting others. It's also incredibly helpful to speak to someone who's already been through what you have. Grief is suddenly less overwhelming."
There are now 34 Let's Talk About Loss groups meeting monthly across the UK. Young people go bowling, have lunch together or just simply meet outdoors. Find your nearest group or read about new online sessions.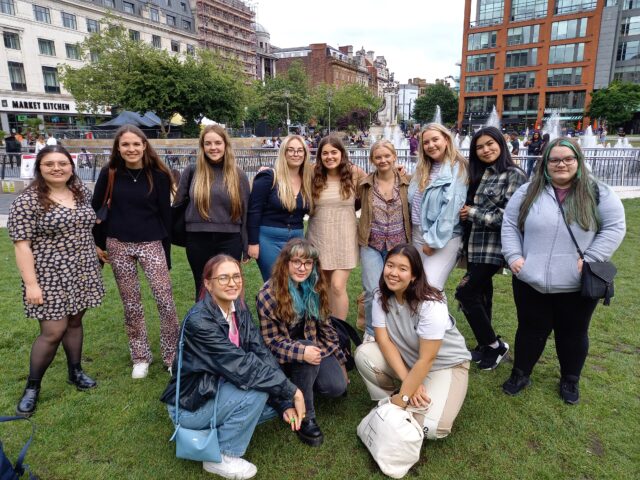 #iwill funding
Let's Talk About Loss supports people aged 18 to 35. However, after listening to some group members, Beth learned that the transition from formal child bereavement support to adult support was proving to be a particularly challenging time.
Our #iwill funding is empowering young people to overcome this issue for their themselves and others.
Over the past year, a group of 18 bereaved 16 to 20-year-olds have come together to plan awareness and advocacy campaigns, which will launch in 2022. In the meantime, they've also learned leadership skills and felt like they fit in once again.
Beth said: "This group is all about empowering young people to make life better for others and giving them the confidence to know bereavement is totally normal.

"We've been hands off with the young people and allowed them to take the project where they want. We've seen incredible teamwork as a result and positive changes to mental wellbeing."
Helping a young charity
Let's Talk About Loss wasn't a registered charity when they applied for support from our #iwill Fund.
Despite this, our Youth Advisory Group – who helped to choose #iwill bereavement fund partners – agreed that this project could make a real difference to their peers. Funding has also helped Beth and the team grow into a more sustainable organisation.
Beth said: "We're a very small organisation and I was overjoyed that the Co-op Foundation saw an opportunity to support young grievers through us. I 'whooped' and cried when I heard the news.

"This project is helping us lay strong foundations for the future. There was no way we could have done this without the Co-op Foundation. There's something transformative about being trusted to grow like this."
Co-op support
Together, no one has to deal with grief alone. Our communities are at their strongest when we're supporting each other. Co-op, Cruse Bereavement Support and Cruse Bereavement Care Scotland have partnered together to create some useful online content to support those going through a bereavement. Find out more online.
Working with Co-op Funeralcare
We're also proud to be working with Co-op Funeralcare, the UK's largest funeral provider with over 830 homes across the UK, to support young grievers. Our partnership has seen us award £120,000 to six projects in Scotland, Wales and Northern Ireland, building on our commitment to equitable funding across the UK.
Samantha Tyrer, Managing Director of Co-op Funeralcare, said: "Co-op Funeralcare is extremely proud to be supporting bereaved young people through our partnership with the Co-op Foundation.

"The death of a loved one is devastating at any age, but loss can be particularly hard for young people to navigate. Nobody, whatever their age, should go through bereavement alone but it's vital that young grievers can share their feelings and experiences with people that they identify with.

"We're proud that our funding is really empowering youngsters with co-operative values and helping to develop their leadership skills. As we begin to emerge from the effects of the pandemic, programmes like this become more important than ever as we work collectively to help preserve the mental health of the nation and we look forward to supporting similar projects in the future."
Keep reading
This story was written as part of our 2021 digital Impact Report. Read more stories from this report, sign up to our blog to find out first about future funding or donate here to help us continue to build fairer and more co-operative communities.

The #iwill Fund is made possible thanks to £54 million joint investment from The National Lottery Community Fund and the Department for Digital, Culture, Media and Sport (DCMS) to support young people to access high quality social action opportunities. We're acting as a match funder and awarding grants on behalf of the #iwill Fund. The #iwill Fund supports the aims of the #iwill movement – to make involvement in social action a part of life for young people, by recognising the benefit for both young people and their communities.