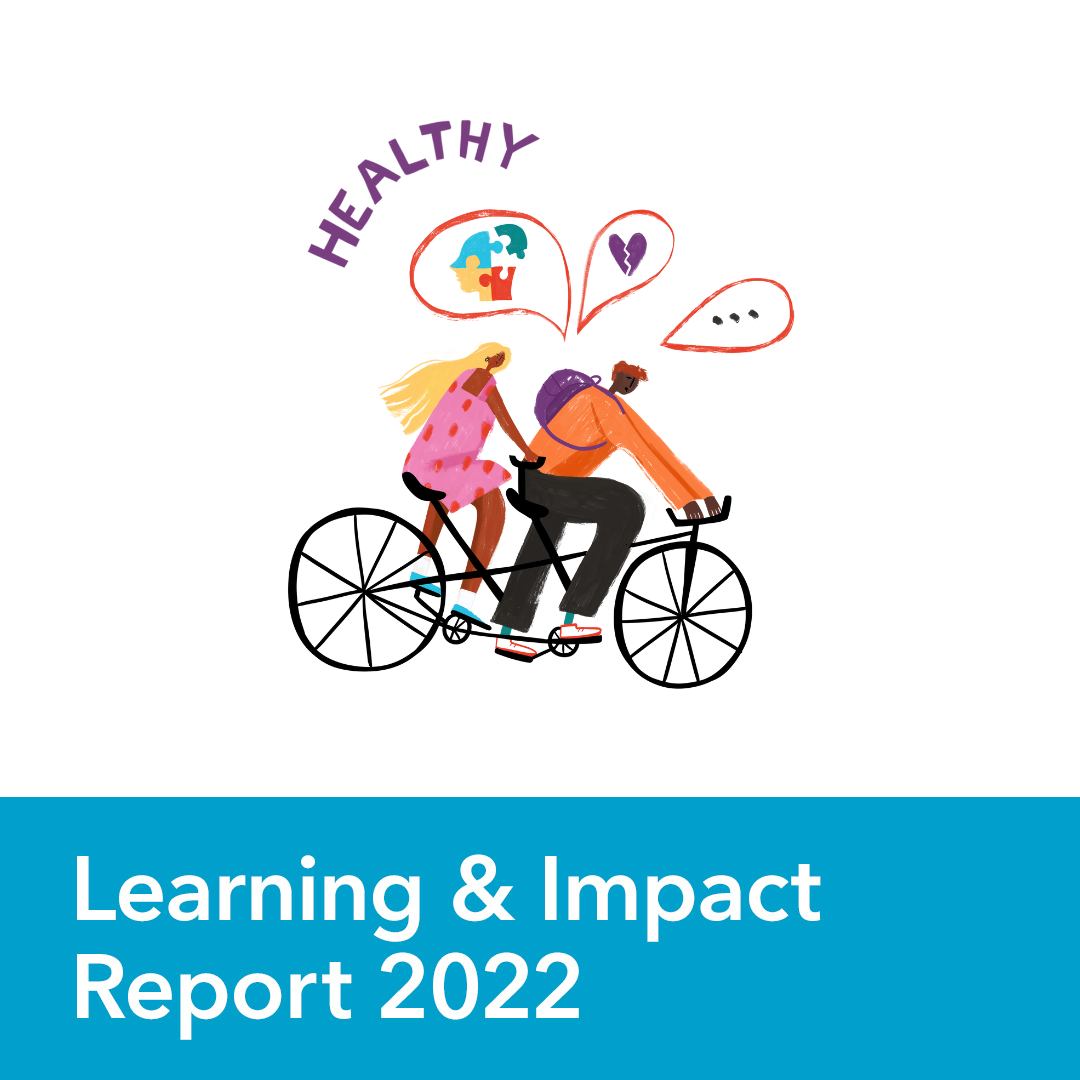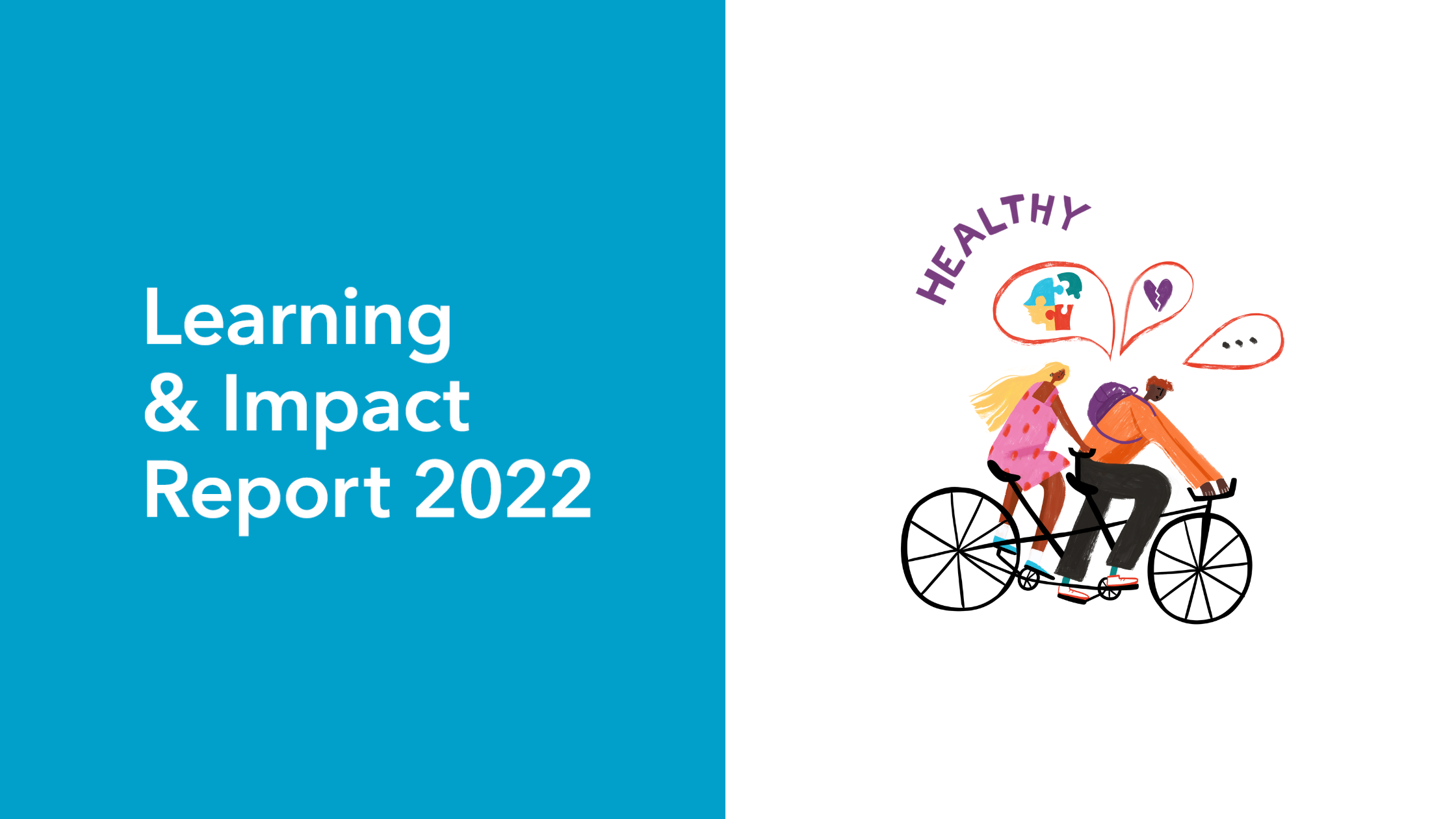 Fighting fit and helping each other at Boxing Futures
At the Co-op Foundation, we know that building communities of the future means supporting young people now. That's why we awarded Boxing Futures a £47k grant in 2022 to help support its Chatterbox programme. This built on more than £77k of previous funding around supporting young people to help others through boxing and mentorship.
Boxing Futures works with young people to help them help their peers. 'Chatterbox' involves regular sessions to develop non-contact boxing skills. These are followed by conversation sessions with staff and other young people where they can discuss issues that they face.
Through the project, the young people are becoming healthier – in line with our commitment to healthy, future communities – and developing the skills they need for everyday life.
One of the young people who volunteers as part of the programme, Thomas Brett, spoke to us about his experience.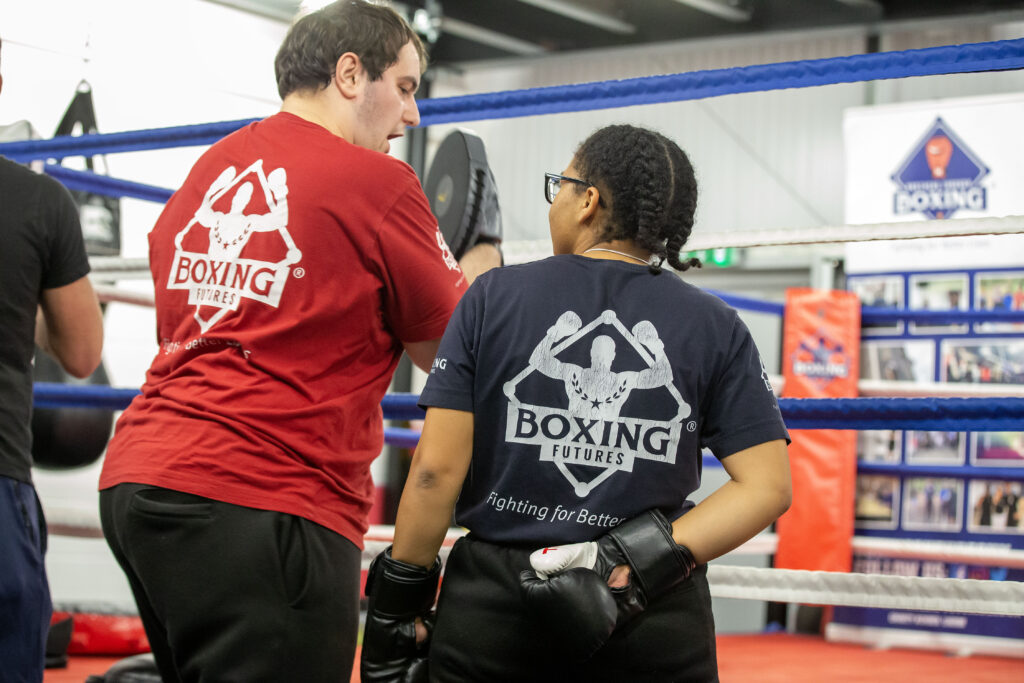 Thomas's story
I'd volunteered for Boxing Futures before and really enjoyed it, that's where I heard about this project. I wanted to get more hands-on experience volunteering and learning more about things the people around me were dealing with.
I've learnt loads here, around mental health issues like anxiety and specific issues that autistic people face, for example. It's amazing to me that I can express myself and discuss how I feel while learning about other people's issues as well.
I enjoy socialising, training and collaborating with the other young people who take part, and the staff are amazing. They really push you and encourage you to step out of your comfort zone to create a safe and healthy community for everyone.
I have learned new skills like teamwork and communication. It's one thing learning from a textbook, it's very different when someone is there telling you how they feel, and you're helping them.
After each session I feel physically tired but mentally a lot more refreshed and accomplished. Physically, the exercise element is great, as it helps my body but also my mental health, and my mental health is also improved through talking and learning new things. It feels like a weight lifted off your shoulders after every session.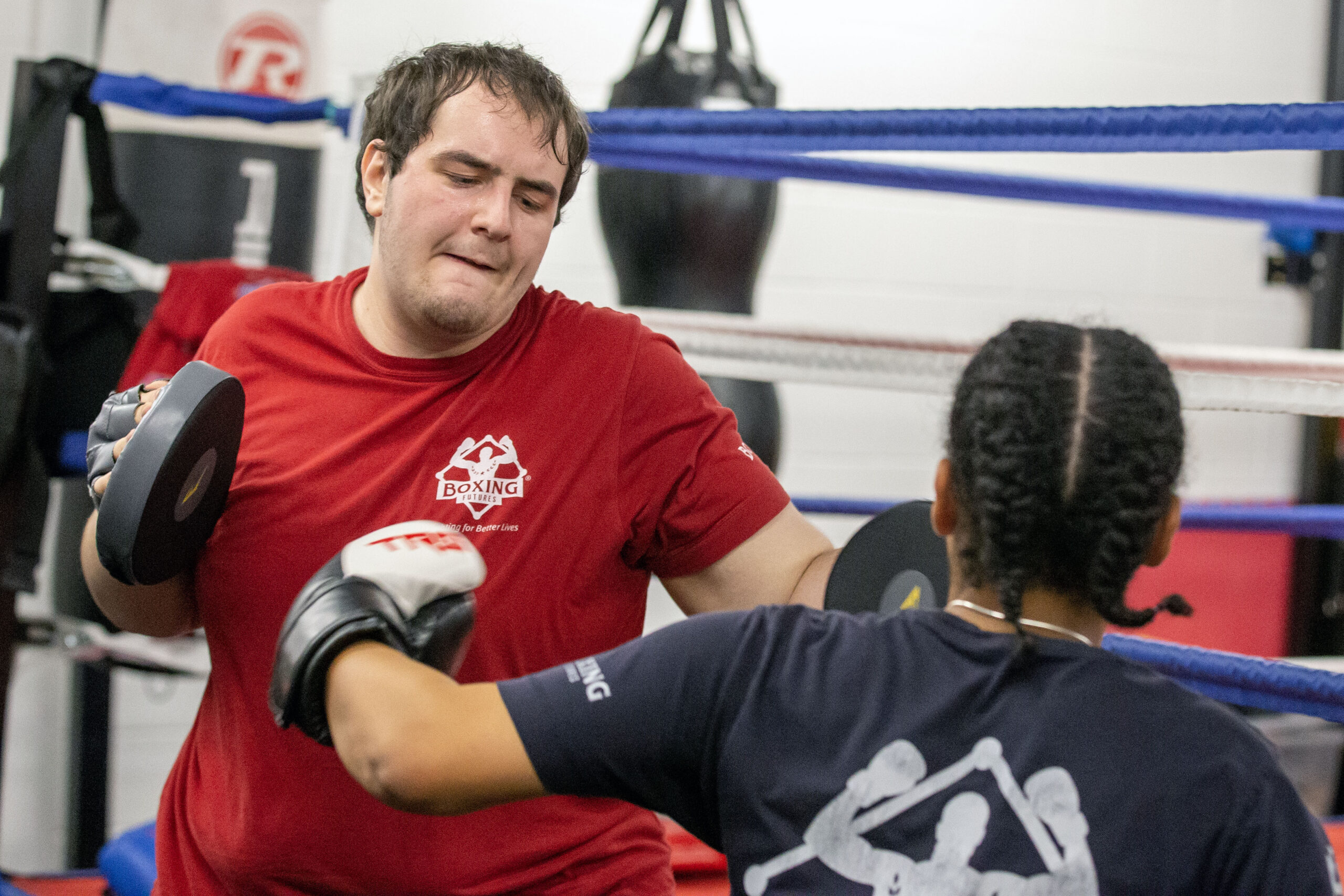 Co-operating for a fairer world
We believe in open and trusting grant-making, in line with our IVAR commitments, and this allows our partners to utilise their expertise most effectively. This means we have been able to work with Boxing Futures, listening and learning, to allow them to develop the best possible outcomes for the young people they work with.
Through our flexible funding, Boxing Futures has supported people like Thomas to help themselves and others to improve their mental and physical health. The work these young people are doing align with Co-op's vision of 'Co-operating for a fairer world'.
Working together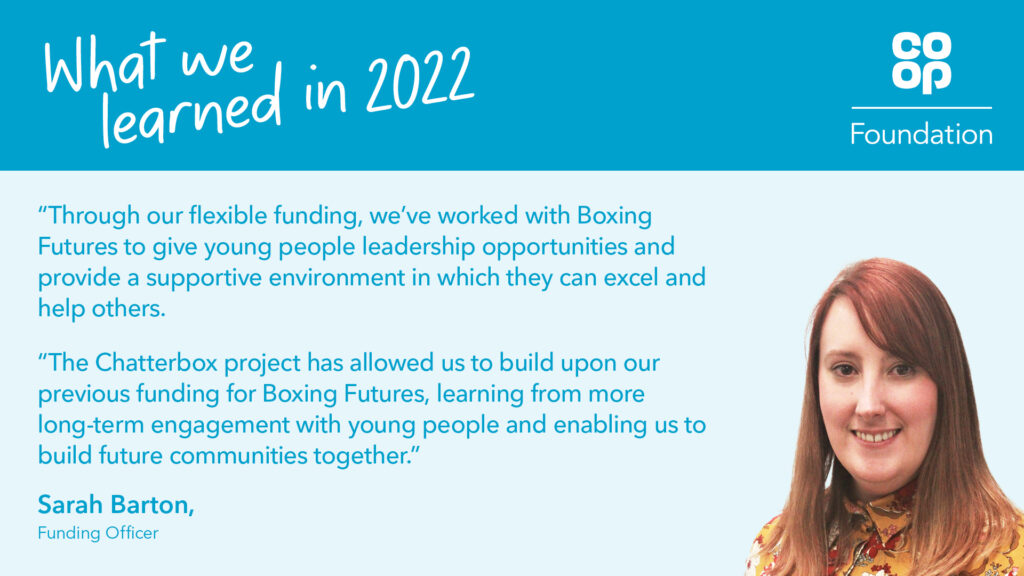 Keep reading
This story is part of our Learning & Impact Report 2022. Head to our interactive webpage to read more and sign up to our blog to keep up to date with our plans. You can also help us do even more in 2023 by donating your Co-op Member Reward online or in App, or pledging to give on JustGiving.