Want to know more about Round Two of our Carbon Innovation Fund? 
Update 3 March 2023: This Fund has now closed. Sign up to our blog to find out first when new funding is available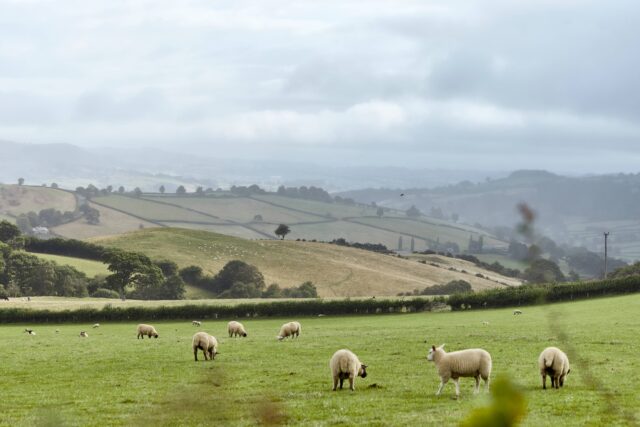 Read our guidance notes and application questions ahead of attending our webinar
Round Two of our £3.5m Carbon Innovation Fund (CIF) will open on Wednesday 1 February and we're hosting a webinar from 11am to 12.15pm on this day for organisations wanting to know more.
The Carbon Innovation Fund is our largest ever partnership with Co-op. It's funded by Co-op donations from the sale of compostable carrier bags in the UK, as well as our own funds.
Partners funded through CIF will join us in building more sustainable communities – one of the priorities of our new 'Building communities of the future together' strategy.
Read on to find out more about what we'll fund as well as our eligibility criteria. A link to sign up to our webinar is at the bottom of this page.
Let's build communities of the future together.
What's on offer
We're Co-op's charity and we're co-operating for a fairer world. We believe co‑operation is at the heart of strong communities and this makes us a different kind of funder.
Round Two of the Carbon Innovation Fund will deliver against the sustainability element of our youth-led vision and strategy by focusing on creating a more equitable and sustainable food and farming industry.
We'll award grants of £75,000 to £200,000 to organisations working to reduce reliance on:
soy-based animal or fish feed
and/or synthetic fertilisers.
We expect to make between five and10 grants in total, helping us to also deliver on Co-op's vision of 'Co-operating for a Fairer World'.
Who can apply for funding?
If you are eligible, you will:
Be running a project that reduces UK farmers' reliance on soy-based animal or fish feed and/or synthetic fertilisers;
Have evidence that a pilot of your work has been completed (you do not have to need to completed this yourselves);
Be legally constituted, have a bank account in your organisation's legal name, and at least two unconnected (unrelated and not married) people on your board or management committee;
Have evidence that your project will reduce greenhouse gas emissions;
Have proof this project will not lead solely to a private gain;
Commit to open-source sharing of information, processes and learnings;
Demonstrate collaboration and/or co-operation within your project, and;
Carry out your project in the UK
Co-op suppliers are also welcome to apply for this funding and we've ringfenced £100k for a supplier applicant. We may also be able to connect successful non-supplier applicants with some of our suppliers working in the same area as a means of support. We'll explain more about how this will work in our webinar.
Sign up to our webinar
We're running a webinar from 11am to 12.15pm on Wednesday 1 February where we'll share more information on the Carbon Innovation Fund and how to apply. You'll also be able to ask any questions you have. Sign up here.
Read our guidance notes and application questions ahead of attending.
If you're not eligible but know someone who is, please forward on this blog so they can find out more.
Fund applications will open after our webinar and run to 12pm (midday) on Tuesday 28 February.
Nick Crofts, Co-op Foundation CEO, said:
"Innovation, co-operation and sharing learning are key to tackling the environmental impacts of feed and fertilizer in farming. Grants from our £3.5m Carbon Innovation Fund partnership with the Co-op will create this impetus, helping partners develop their work and build more sustainable communities for us all. Join our webinar to find out more about how we can work together."