Flexible funding matters
"We're a very small organisation and I was overjoyed the Co-op Foundation saw an opportunity to support us. It was the first funding we ever got and there's something transformative about being trusted to grow, especially when we had to change plans because of Covid," Beth French, Founder and Director of our #iwill Fund partner, Let's Talk About Loss
As a former Head of Funding for one of the country's best-known grant-givers, The National Lottery Community Fund, I've been really lucky to experience a lot of what it means to be a funder.
I've worked under different strategies and been involved in dozens of committees looking at proposals from partners to support their amazing and inspiring work. Working with organisations at the heart of communities, I was able to find out what matters most to them about the support they receive.
But no experience as a funder could prepare me for the kind of support needed to enable delivery organisations to continue their work during Covid in 2020 and 2021.
There were total closures of services; anxiety about how funding could be spent and communities could be supported; and mental health impacts on colleagues and partners alike, as the lockdown changed our personal lives, too.
I joined the Co-op Foundation in late 2020 and learned how important it was that we continued to evolve our already adapted funding offer by working alongside and talking to partners. Throughout 2021 we did all we could to understand, learn and empower, and I'm proud to say we've committed to fundamentally changing how we fund now and in the future.
Flexible funding
"Our Space to Connect grant was incredibly flexible. It allowed us to consult with our community and be reactive to their needs," Nicolette Nixon, Director of our Space to Connect partner, Gascoyne & Morningside Youth Clubs
By 2021, we had already committed to being a flexible funder by signing a statement of intent with London Funders.
We continued conversions about how we wanted to fund in 2021, signing a pledge to agree to eight IVAR commitments that set out how we will manage grants and relationships in a way that reflects our confidence in and respect for our partners. These included:
Act with urgency: We will seek to work at a pace that works for applicants. We will publish our timelines when announcing a fund and stick to them. We will build strong relationships with our funded partners, so we can respond with urgency to any issues they may face.
Don't waste time: For open funds, we will ensure that clear, plain English guidance is published and we will be available for questions and clarifications. We will use a two-stage application system so ineligible applicants do not spend undue wasted time applying. When working with strategic partners on solicited applications, we will keep open communication with our Trustees to ensure proposals are only progressed when they are likely to succeed.
Be proportionate: Our reporting will always be proportionate, and we will be clear with partners exactly what we hope to learn from each fund and what information we will need from them. We will always seek to make reporting light touch and accessible.
We care deeply about how our funding can empower people and we trust our partners to do what matters most. By building relationships, by being honest and open, by learning and by accepting appropriate risk, we will support our partners to make an even greater impact.
Putting our commitments into action
We're proud that within just two months of signing up to our IVAR commitments, our pledges were put into action as we led the Co-op's response to the Afghan refugee crisis.
As Afghans were arriving in the UK, we were already in discussions with the national charity, Refugee Action, over a £250k flexible grant that would enable them to do what mattered most to help refugees in the short and long-term.
Our £3m Carbon Innovation Fund partnership with Co-op also opened in November taking on a two-stage application process so partners could apply with a light-touch application and not waste time. Our first ever webinar for interested applicants ensured we communicated with purpose.
And, most interestingly for me, we're also bringing our commitment to light-touch reporting into our new strategy. This is due to be released in 2022 to help us deliver on Co-op's vision of 'Co-operating for a fairer world'. Over time, how we report, and what we ask for from partners will change completely. It will be proportionate, relevant, joined up with other funders, and most importantly, prioritise the capture and sharing of learning.
We're heading into an exciting new era as Co-op's charity and our IVAR commitments are at the centre of this. There are already 86 funders signed up and I hope more will join the movement this coming year!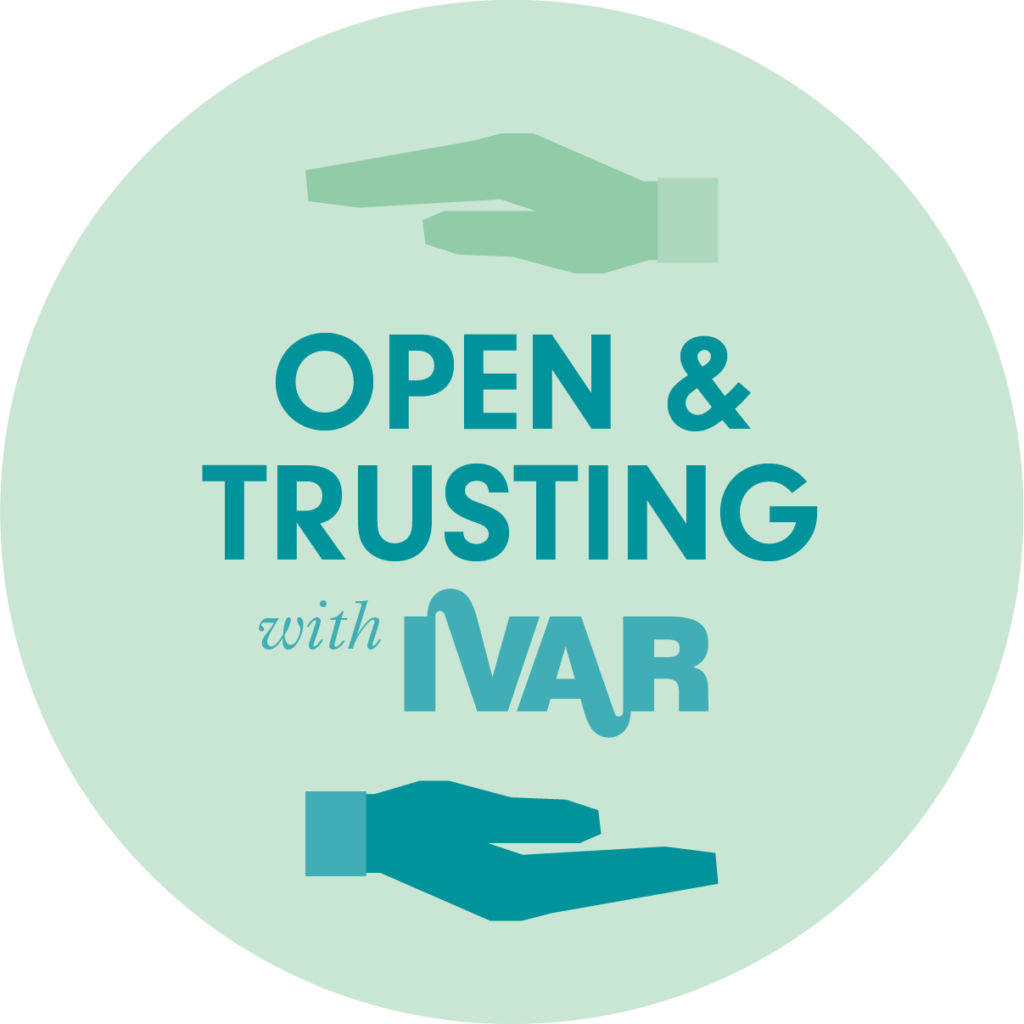 Keep reading
This story was written as part of our 2021 digital Impact Report. Read more stories from this report, sign up to our blog to find out first about future funding or donate here to help us continue to build fairer and more co-operative communities.