What we've learned strengthening communities through tech
11 June 2021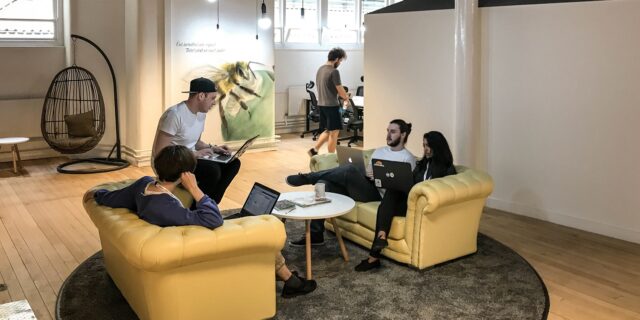 Nick Crofts, CEO of the Co-op Foundation
Today, we launch the Federation Learning Report, a 21-page review of our social enterprise programme exploring the impacts of technology.
This is a must-read report for any organisation working in Greater Manchester or further afield that's interested in supporting early-stage social enterprises to achieve social impact and financial sustainability.
Thank you to everyone who's been involved in this programme over the past three years, including our funders at Luminate, the social enterprises and thought leaders who've taught us so much about tech-for-good and digital ethics, and Sam Freston, Emer Coleman and Andrew Clarke for spearheading one of our most innovative programmes ever.
Read the report and tell us what you think on Twitter.
Subscribe to our blog to find out what's happening next with our Federation programme.
Luminate
We launched our Luminate partnership in 2018. At the time, it was a step away from our work tackling youth loneliness but it, nevertheless, retained our focus on amplifying co-operation to tackle inequality.
It spawned three distinct pieces of work, and some achievements that we're really proud of.
We supported 26 early-stage social enterprises using technology to reduce inequality through funded desk space at a co-working hub in Co-op's former Federation building in Manchester.

100% of our partners described meaningful progress towards their social impact objectives over this support period.

We facilitated public events that asked broader questions about the role of technology in society.

This led to Noisy Cricket creating the Greater Manchester Responsible Tech Collective while we also supported an events programme looking at the issues and opportunities in tech, digital and data with Tech for Good Live.

We empowered local leaders to question the role of technology in society.

Funding helped the Community Tech Fellowship to support local community leaders to translate broad themes about data, power and inequality into the context of their communities.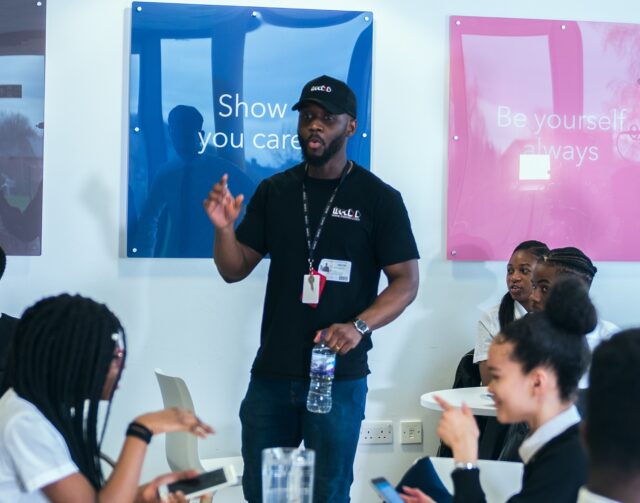 Learning
Key takeaways from our programme are:
Collaboration: Early-stage social enterprises said there was a real benefit to operating in a co-working environment of likeminded organisations. Co-operation was key, particularly for the GoDigital programme (see page 10 of our report)
Eligibility: Our early eligibility criteria was limited so we could only support organisations officially classed as social enterprises. However, this meant we couldn't support lots of great teams doing awesome work for communities that simply didn't have the expertise or capacity to become a formal social enterprise. We helped lots more organisations to grow when we changed this approach but there were still hurdles to overcome. See page 13 of our report for more information.
Capacity: Social enterprise founders often struggled to access our wider support offer, like workshops and events. We offered £2.5k development grants to overcome this issue and help them to bring in extra HR or financial consultants.
Covid: Our partners couldn't access the Federation during Covid so we repurposed our support offer into £160k of funding instead. Noisy Cricket also ran ongoing engagement activities, like social events, to keep teams connected.
Ethical workspace: The Federation building closed in late 2020. This brought uncertainty to social enterprise residents but also clarity about what mattered most about a co-working space, including access to meeting spaces, an ethically-aligned landlord or owner, and access to co-working staff who can help facilitate connections. We're delighted that the majority of our residents have now decided to move over the road to Holyoake House, run by Co-operatives UK.
The future
We're delighted to have recently been awarded a continuation grant from Luminate to carry on our Federation programme. This new phase of work is grounded in everything we've learned about capacity building, community building and collective action since 2018. Over the next two years, we will aim to support people across Greater Manchester to:
Challenge the ways in which technology and data can reinforce existing inequalities.
Co-operate to build trust and deliver digitally enabled products and services that are inclusive, respect people's rights and safeguard their privacy.
We'll have lots more information soon on how our new grant will be used. Subscribe to our blog to hear first.