We've signed the Funder Commitment on Climate Change
Friday 18 February 2022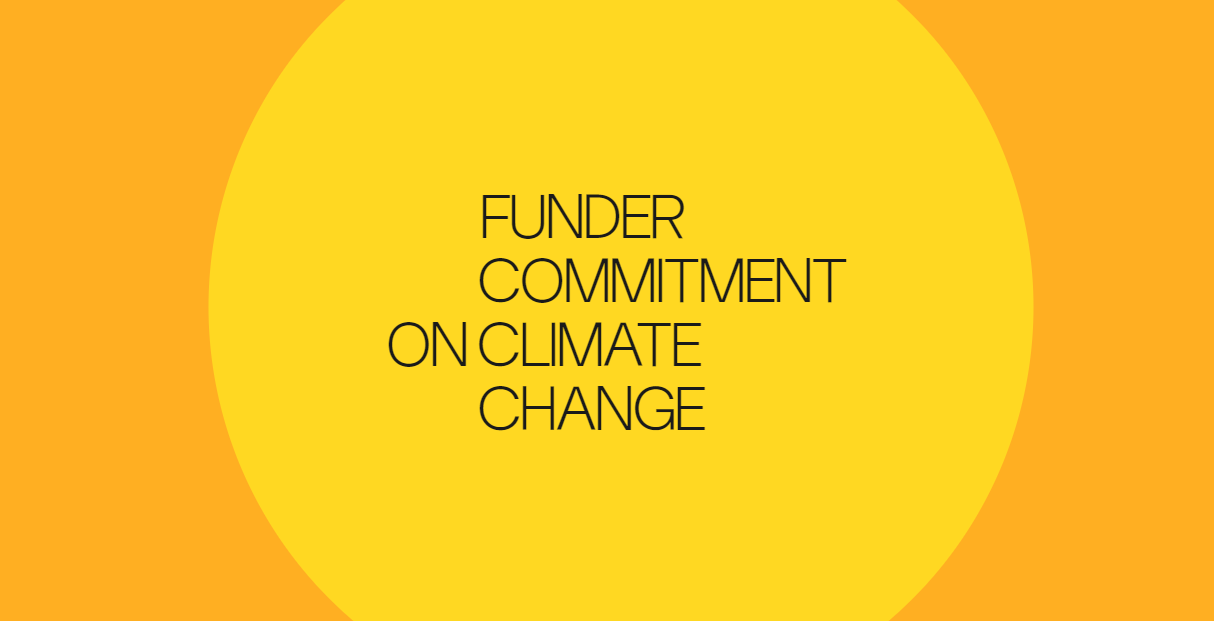 We're taking responsibility to be a more climate-focussed funder by signing the Association of Charitable Foundations (ACF)'s Funder Commitment on Climate Change (FCCC). 
The FCCC is designed to recognise the growing climate emergency, and the risk this poses to funders' pursuit of charitable aims.
Funders who sign the commitment assume responsibility to address climate change in the funding space and commit to work together to rise to the challenge.
By signing the six commitments, we hold ourselves accountable in playing our part.
The commitments are:
Educate and learn – we will make opportunities for our trustees, staff and stakeholders to learn more about the key causes and solutions of climate change.
Commit resources – we will commit resources to accelerate work that addresses the causes and impacts of climate change.
Integrate – within all our existing programmes, priorities and processes, we will seek opportunities to contribute to a fair and lasting transition to a post-carbon society, and to support adaptation to climate change impacts.
Steward our investments for a post-carbon future – we will recognise climate change as a high-level risk to our investments, and therefore to our mission. We will proactively address the risks and opportunities of a transition to a post carbon economy in our investment strategy and its implementation, recognising that our decisions can contribute to this transition being achieved.
Decarbonise our operations – we will take ambitious action to minimise the carbon footprint of our own operations.
Report on progress – we will report annually on our progress against the five goals listed above. We will continue to develop our practice, to learn from others, and to share our learning.
It is the second series of our pledges to be a better funder, having signed up to eight IVAR commitments to be an open and trusting grant-maker in 2021.
The commitment follows the launch of our Carbon Innovation Fund, run in partnership with Co-op. This £3m fund will support organisations that aim to use innovation to cut greenhouse gas emissions in the food and farming sector.
Nick Crofts, Co-op Foundation CEO said:
"The climate crisis is one of the biggest issues of the 21st Century. For the sake of people and planet, we need to make further, faster progress towards Net Zero.

"By signing up to the Funder Commitment on Climate Change, we're holding ourselves accountable, while also joining a valuable network of funders to work co-operatively to share learning and best practice.

"I'd encourage other funders to join us and sign up to the commitment if they haven't already."
To date, 83 UK funders and 430 funders worldwide have signed the commitment. Find out more about the commitments and sign up here.
Read about what Co-op and its members are doing to tackle climate change.
To keep up to date with how we're doing with our commitments, subscribe to our blog.