Free desk space available for start-ups with a social goal
Thursday 8 November 2018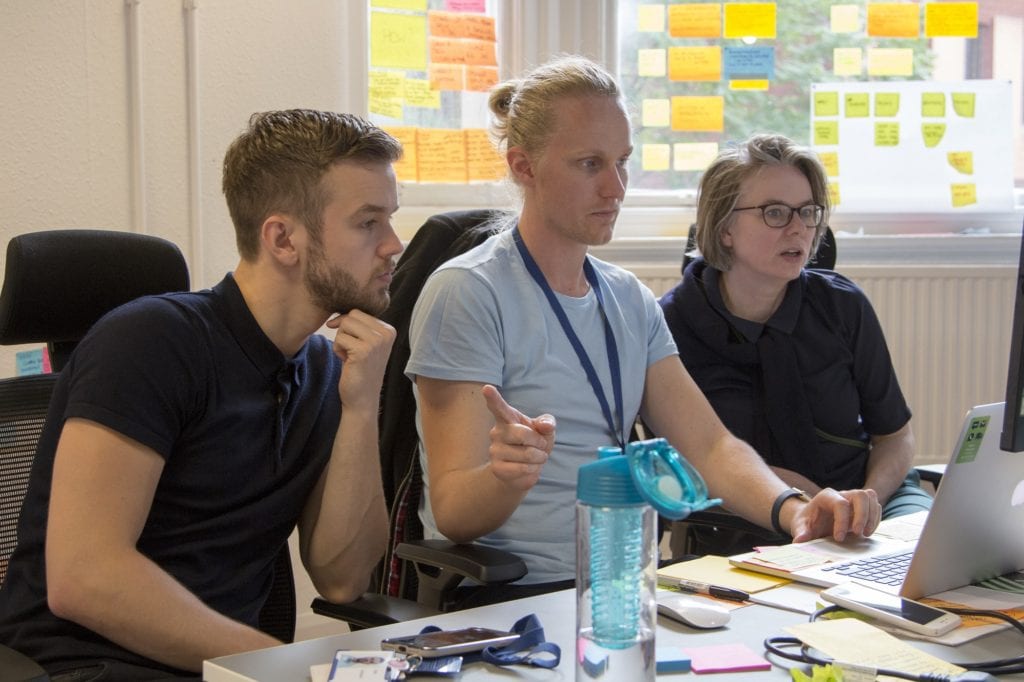 Start-up social enterprises and organisations with a social goal can now apply for one year of free desk and meeting room space in Manchester city centre.
Up to four desks are available per organisation at The Federation, close to Victoria railway station. Successful applicants will join a broad range of existing tenants including community film-makers FreshRB; Hive Learning, which supports young people to work in digital; and Foodinate, which partners with restaurants to fund meals for local people in need and homeless people.
As well as desk space, residents will also have access to free meeting rooms, the opportunity to put on their own events as part of The Federation's specialist event series, and support to help reach their growth, sustainability, social impact and digital innovation aims.
To apply, please visit www.thefederation.coop/support and complete the simple enquiry form.
Support is being provided by ourselves, through a grant from Luminate, part of The Omidyar Group. Emer Coleman, Technology and Engagement Director at The Federation, encouraged start-ups across the North West to get in touch.
Emer said: "The Federation's co-working space is a one-of-a-kind social entrepreneur hub where social enterprises and teams providing a community benefit can work together, share ideas and learn from each other. I'd encourage any social enterprise start-up looking to grow in Manchester city centre to get in touch today to give you the best chance of success."
Jim Cooke, Head of the Co-op Foundation, said:
"By providing free desk space at the Federation, Co-op Foundation is helping to bring together like-minded start-ups all looking to make a difference to communities. Our offer provides stability as well as access to peer support that is helping to grow an exciting network of ethical enterprises that do things differently and make the most impact."
Andrew Clarke, Principal at Luminate, said:
"Luminate is supporting The Federation in bringing together tech and digital entrepreneurs with social enterprises and civic innovators, united by a commitment to ethical values. Not only is The Federation providing crucial support to early-stage entrepreneurs but it's helping them navigate complex but crucial themes in responsible technology, such as algorithmic accountability, open data and privacy, and the potential of civic tech to transform the way citizens engage with government."
Caroline Stevenson, Founder of Foodinate, an existing Federation tenant, said:
"The Federation is not just a workplace – it's a place you look forward to coming to where you feel like you are in the company of friends. The team is passionate about encouraging ethical business practices and social enterprise and, as the founder of a social enterprise myself, I can say they are some of the most supportive people I have come across in my journey growing the business so far."
The Federation is part of Co-op. It houses a community of digital businesses and innovators in Manchester, built on ethical values.
Luminate is a global philanthropic organisation focused on empowering people and institutions to work together to build just and fair societies.