Free desk space and support available for start-ups that benefit communities
Tuesday 18 June 2019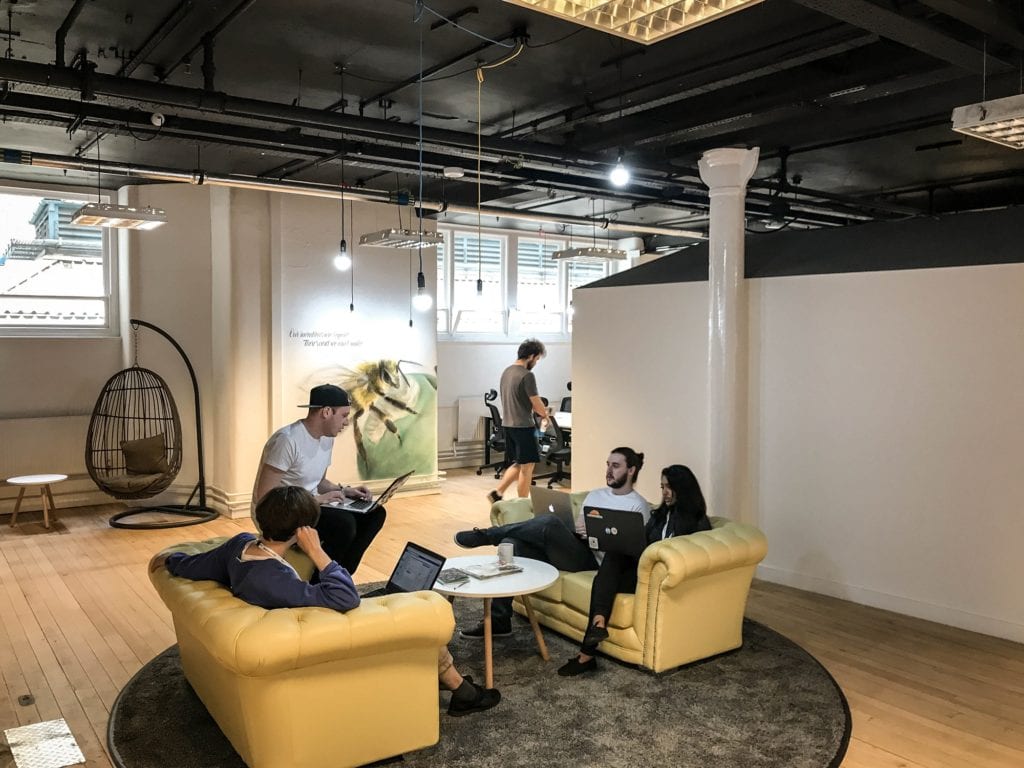 Start-ups that use technology to support communities to co-operate, encourage innovation or boost people's health, wellbeing or skills have until 31 July to apply for free desk space and support in central Manchester.
Up to four co-working spaces are available per organisation at The Federation, close to Victoria railway station. Successful applicants will join a broad range of existing social enterprise tenants including HIVE, which provides workshops to help young people develop digital skills; Bounceback Food CIC that fights food poverty by teaching people how to cook and donating to foodbanks; and Fluidkeys, which builds software to help developers, journalists and activists protect sensitive information.
As well as desk space, residents will also have access to meeting rooms, the opportunity to put on their own events as part of The Federation's event series, and support to help reach their growth, sustainability, social impact and digital aims.
Desk space and support is available for up to 18 months. To apply, please visit www.thefederation.coop/support and complete the enquiry form.
We're delighted to offer this support, through a grant from Luminate, part of The Omidyar Group.
Louise Anderson, Senior Federation Manager, said:
"As Co-op's community space in Manchester, the Federation brings together social enterprises and innovators who care about the world we share. Through Luminate's funding for the Co-opFoundation, we are delighted to support a number of fantastic start-ups and social enterprises who not only share our values, but work positively to create stronger communities"
Jim Cooke, Head of the Co-op Foundation, said:
"The Federation's co-working floor is a vibrant community space filled with some of the most exciting emerging social enterprises in the North West. Limited funded desk spaces are still available, and organisations using tech to tackle social issues have until 31 July to apply. Get in touch today to find out how joining our community could help your start-up grow and succeed."
Andrew Clarke, Principal at Luminate, said:
"Luminate is supporting the Co-op Foundation's work at The Federation, in bringing together tech and digital entrepreneurs with social enterprises and civic innovators, united by a commitment to ethical values. Not only is The Federation providing crucial support to early-stage entrepreneurs but it's helping them navigate complex but crucial themes in responsible technology, such as algorithmic accountability, open data and privacy, and the potential of civic tech to transform the way citizens engage with government."
Duncan Swainsbury, Director, Bounceback Food CIC, The Federation tenant, said:
"Moving our team into The Federation has been superb for the development of our social enterprise. We've now got a base from which we can work together on tech sprints, host client meetings and share ideas with all of the other inspiring startups who use the space."
The Federation is part of the Co-op Group Ltd. It houses a community of digital businesses and innovators in Manchester, built on ethical and co-operative values.
Luminate is a global philanthropic organisation focused on empowering people and institutions to work together to build just and fair societies.
Visit www.thefederation.coop/support to find out more.