Looking out for friends when they need it most
26 March 2021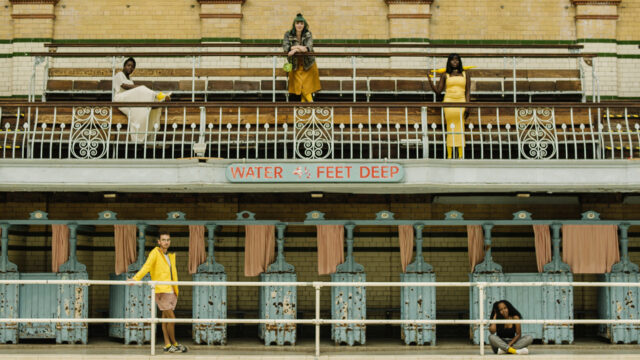 New research from Co-op Foundation shows a year of lockdowns have encouraged young people to reach out and show others they care.
Young people have responded to a year of social distancing and lockdowns with co-operation, caring and community spirit, according to new research from the Co-op Foundation.
Locked Down, Looking Out ¹ spoke to 2,000 10 to 25-year-olds UK-wide. Findings reveal that almost two thirds (65%) of young people say they are more likely to reach out to friends who they think need help, compared to the start of the pandemic.
In addition, almost half (46%) have tried to make their social media more positive over the past 12 months and a similar number (45%) have made friends through online hobbies. Two thirds (65%) also report feeling closer to friends and family.
Despite the positive findings, young people also reported real challenges over the past year. Almost three quarters of 10 to 25-year-olds (73%) feel lonely at least occasionally while more than half (53%) say the problem is worse now than before last year's first national lockdown.
Worryingly, half of young people (48%) also say they now feel less confident in real life social situations, suggesting extra support from both peers and adults may be needed to help them successfully navigate their way out of lockdown this year.
Co-op Foundation's research is released as work begins on its 2021 Lonely Not Alone campaign, designed to tackle the stigma of youth loneliness.
Young people have co-designed Lonely Not Alone from the start. They use yellow socks as their symbol of solidarity and last year reached more than seven million through social media alone.
Sixteen volunteers aged 13 to 22 years old will get together on Zoom next month to plan out this year's nationwide campaign, hoping to make it bigger and better than ever.
Lonely Not Alone builds on the Foundation's long-standing commitment to tackle youth loneliness that has seen it fund youth loneliness projects UK-wide since 2017.
Alima, 19, is a student at Manchester Metropolitan University. She co-designed Lonely Not Alone last year and is returning to help again in 2021.
She said: "I am at a stage where I can acknowledge that I do often feel lonely, without being hard on myself. Being part of Lonely Not Alone has helped me to understand this.

"I can't wait to start work on Lonely Not Alone again this year. It's important that we look out for others when they need it most and help people to realise it's okay if you feel lonely."
Nick Crofts, Chief Executive of the Co-op Foundation, said: "Our 'Locked Down, Looking Out' research shows how important co-operation has been for young people over an incredibly challenging 12 months of lockdown, loneliness and isolation.

"Young people have reached out to others who need help and they've found new ways to build relationships while regular settings like schools and colleges have closed their doors. Lonely Not Alone will build on this spirit by bringing young people together to better understand loneliness and develop tools to support themselves and others. We're excited about what our campaign can achieve this year alongside Co-op's work to offer young people opportunities to develop new skills and make a difference in their community."
Locked Down, Looking Out was funded by the Department for Digital, Culture, Media and Sport. The Co-op Foundation is a supporter of the government's Let Talk Loneliness campaign, which aims to encourage people to reach out, seek support and take a first step towards alleviating loneliness in themselves or others.
Minister for Loneliness, Baroness Barran, says: "Young people have faced some unprecedented challenges over the last year but as this Co-op Foundation research reveals they have also shown real compassion, caring and community spirit. I hope that as restrictions lift and people start to return to their day-to-day lives we don't forget about the power of social connections in tackling loneliness and isolation. In fact, it will be more important than ever to take action if you or someone you know is feeling lonely."

For more information on the Co-op Foundation, visit www.coopfoundation.org.uk
Keep up to date with the Lonely Not Alone campaign by signing up to its newsletter.
ENDS
For more information or to request interviews with Lonely Not Alone young creatives please email Co-op Foundation Communications Officer, Hannah Charlton, or call 07713 314894.
Notes to Editors
¹Co-op Foundation/Opinium Lonely Not Alone survey February 2021. Fieldwork was completed by Opinium. Opinium surveyed a sample of 2,000 10 to 25-yearolds, representative of each age group (10 years, 11-12, 13-15, 16-18, 19-21, 22- 25) living in the UK. Fieldwork was conducted between 8 and 16 February 2021. For our survey, we used the national loneliness measure recommended by the Office for National Statistics. Visit the ONS website for more information.
²Co-op Foundation's Belong programme was inspired by Co-op research revealing young people were lonely more often than any other age group.