New CEO starts at the Co-op Foundation
Thursday 7 January 2021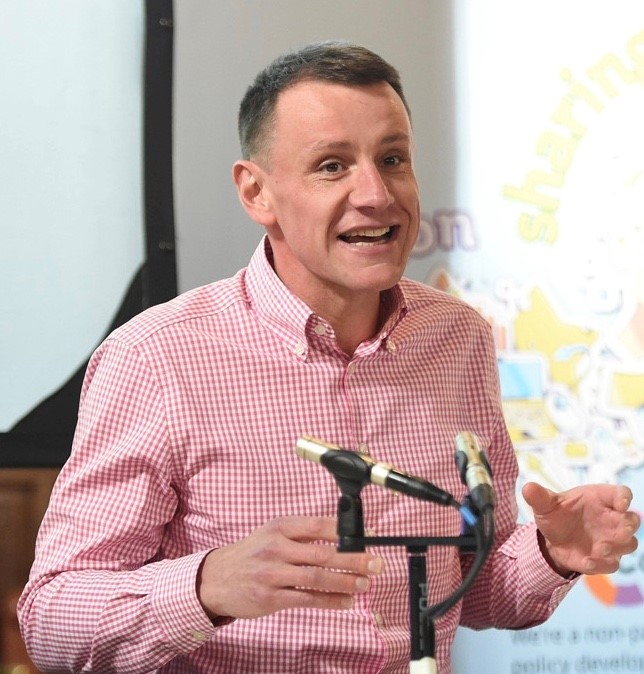 The Co-op Foundation, welcomes lifelong co-operator Nick Crofts as its new CEO. 
Nick joins from his role as founder and Executive Director of Aspire Liverpool, a charity that helps young people from the city gain entry into Oxbridge universities. He is also a Liverpool City Councillor and President of the Co-op's National Members' Council. In April 2017, Nick was named as one of the UK's 'Top-Ten Inspirational Leaders' in the NatWest LGBT Awards. 
Nick replaces our former Head of Foundation, Jim Cooke, who led us for the past five years and oversaw our multi-million pound Belong programme that will connect and empower at least 7,500 young people to beat youth loneliness by the end of 2021.  
Through Belong, we have also helped to develop resources to help youth workers better tackle loneliness and launched the nationwide Lonely Not Alone campaign to overcome stigma.  
Read more about our impact in our most recent Impact and Learning Review. 
Nick will build on our recent success and further develop our co-operative difference to help people challenge inequality and co-operate for change, so they can share a fairer future. 
Nick said:
"I am super excited to become CEO of the Co-op Foundation. As the Co-op's charity, the Foundation has built an extraordinary platform, helping people, changing lives and making things better in communities. It really is thrilling to have the opportunity to build on the Foundation's success. I cannot wait to get started." 
Jamie Ward-Smith, Co-op Foundation Chair, said:
"We're delighted to welcome Nick to the Co-op Foundation. As a long-term co-operator, Nick brings a passionate commitment and unique insight to the Foundation's work and the broader co-operative movement. Nick's considerable leadership skills, gained in the commercial, political and charitable sectors, will enable us to step up and extend our work tackling inequality and investing in community resilience, building on the fantastic legacy left by Jim Cooke." 
Allan Leighton, Chair of the Co-op and long-term Co-op Foundation supporter, added:
"Nick has been a key figure in the Co-op for more than a decade and a passionate advocate for co-operation. I'm delighted to see him join our charity as we work together to create a fairer future for all." 
Keep up to date with Nick on Twitter.
ENDS
To request interviews with Nick or Jamie, please email Communications Manager Andy Mortimer or call 07702 603516.