Three new Trustees join the Board at Co-op Foundation
Monday 5 November 2018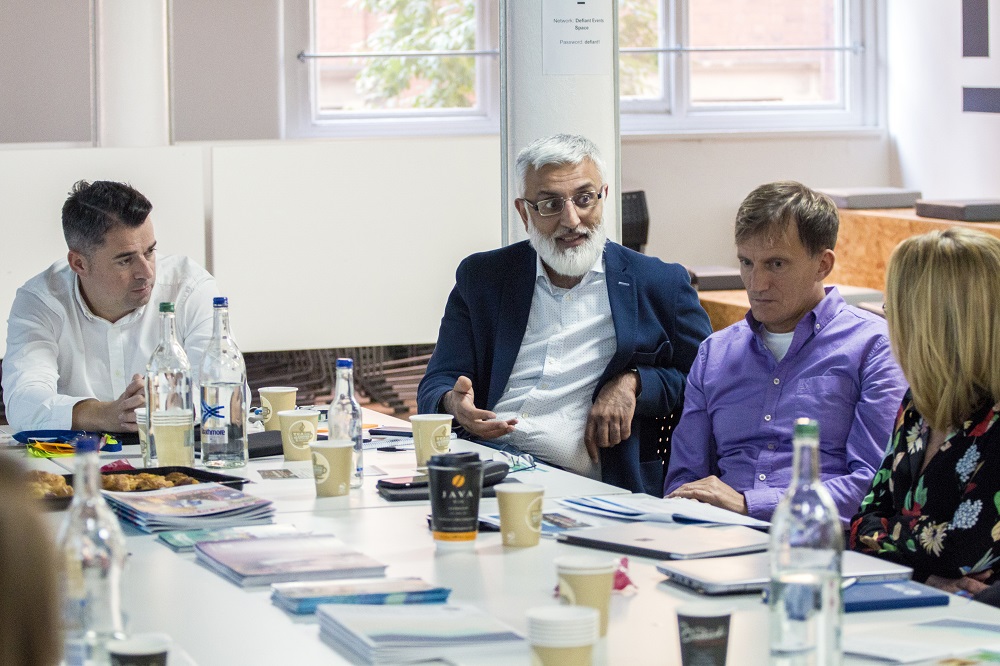 The Co-op Foundation, has confirmed the appointment of three new Trustees. Sharon Jones, former Head of Funding at the Big Lottery Fund, and Sarah Woodcock, Founder and CEO of The Kids Network, have joined alongside Shane Brogan, Co-op National Council Member and Membership Manager for the Co-operative Party. They bring the number of Foundation Board members up to eight.
We were set up to connect and empower communities UK-wide to work together to make things better through co-operative values. Our work tackling youth loneliness has recently seen us partner with Government on the £2m Building Connections Fund Youth strand. This Fund was announced by Prime Minister, Theresa May, in June.
Jamie Ward-Smith, Chair of the Co-op Foundation, said: "We're delighted to welcome Sharon, Sarah and Shane to the Board of the Co-op Foundation. We are proud to have such a diverse range of skills, ages and expertise on our Board that will help the Co-opFoundation achieve its vision of building strong communities, where people work co-operatively to make things better."
We are the leading funder of projects tackling youth loneliness in the UK. Through our Belong network of local community partners, we aim to support more than 5,000 young people to tackle loneliness, strengthen local youth services and tackle the stigma of loneliness. We also provide interest-free loans and grants to eligible organisations looking to grow sustainably-funded community spaces.
New Trustee, Sharon Jones, said:
"I am very proud and excited to be appointed to the role of Trustee of the Co-op Foundation. It's great to be given the opportunity to be involved with such a dynamic and punchy organisation that's driven by strong social values that very much align with my own. Having already forged the way on issues such as youth loneliness, the Foundation has huge potential to work with others to really make a lasting difference to communities across the UK and I very much look forward to being a part of that."
Sarah Woodcock said:
"As a passionate advocate for young people and community cohesion, I am really excited to be joining the Co-op Foundation at this time. I wanted to be a part of their innovative approach to tackling loneliness for young people and the community spirit they embody. Together, I hope we can achieve positive change for some of the most underrepresented people in our communities."
Shane Brogan said:
"I look forward to supporting the work of the Co-op Foundation. By putting the co-operative difference at the heart of its strategic goals, the Foundation is taking an approach that's true to Co-op's values of self-help and self-responsibility, while at the same time tackling head-on the challenges facing young people in communities across the UK."
Jamie Ward-Smith, Saleem Chowdhery, Dan Crowe, Sheila Jane Malley and Andy Phelps make up the rest of our Board.