Co-op Foundation awards grants to boost trustee diversity
Funding is part of a £2.2m package of support that helped to build fairer communities in 2021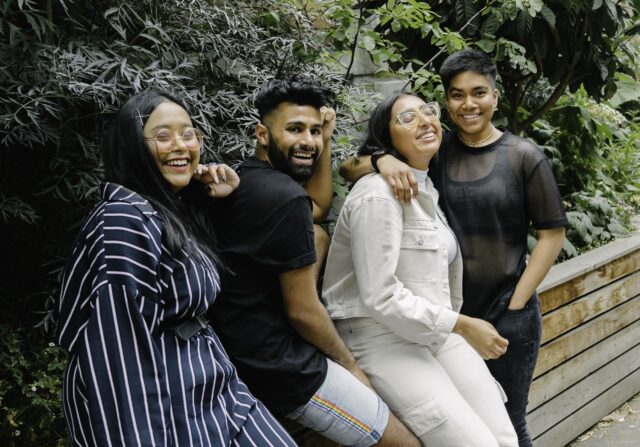 We're building on our commitment to increase diversity in charity leadership through £155k worth of grants to the Young Trustees Movement and Getting on Board.
£105k of funding for the Young Trustees Movement will help encourage 18 to 30-year-olds to apply for trustee positions. It will also support organisations to work more collaboratively with younger trustees over the next three years. Co-op Foundation is a founding funder of the Young Trustees Movement.
This funding will help address the fact that less than 3% of the 953,062 trustee roles in the UK are taken by people under 30*.
A further £50k for Getting on Board will help fund communications to help raise awareness of the benefits of more diverse boards, including developing a social media network for aspiring and current trustees. Getting on Board will work in partnership with Action for Trustee Racial Diversity on this project. Currently, only 8% of trustees are from Black and Asian backgrounds.
This latest round of funding builds on the Foundation's own commitment to leadership diversity, having recently recruited Hope Levy-Shepherd, 27, and George Imafidon, 24, to its own board.
The announcement comes as we release our 2021 digital Impact Report.
Funding highlights for the past 12 months include:
£250k for Refugee Action to respond to the Afghan refugee crisis. This was the Co-op Foundation's largest single grant to date.
£366k of flexible funding to help community spaces bounce back from Covid. This includes £10k for Element Society, based in Sheffield.
£296k for Space to Connect partners to help them do what mattered most for communities during the pandemic.
Nick Crofts celebrates his first year as CEO of the Co-op Foundation this month. He said: "Embracing diverse voices in our funding, and in the way we work as an organisation, is huge for us. It's an essential part of how we collaborate with partners to build fairer and more co-operative communities.

"2021 saw some exciting conversations at Co-op Foundation, like signing a pledge to fund in a way that reflects our confidence in and respect for our partners. We're looking forward to taking these with us into 2022."
Jamie Ward-Smith, Chair of Co-op Foundation, said: "Co-operative values are key to the work we do. We're proud of what we've helped our funded partners achieve in 2021.

"As we look to the future, we'll strive to be more co-operative and responsive than ever, to make sure we're always helping communities to do what matters most, when they need it most."
Read more stories from our impact report, sign up to our blog to find out first about future funding or donate here to help us continue to build fairer and more co-operative communities.