We're looking for local young people to join our advisory group
24 March 2021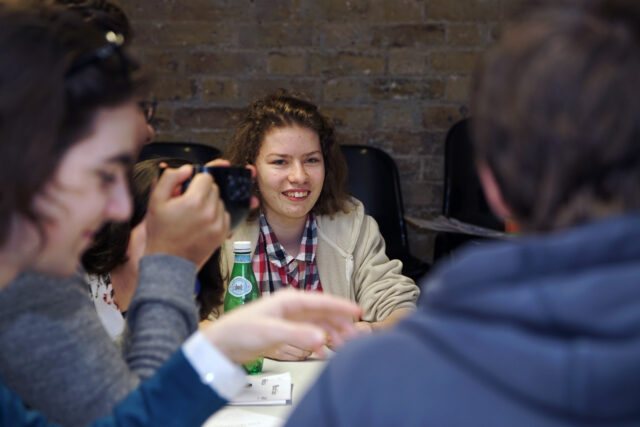 The Co-op Foundation, working in partnership with youth voice charity, Youth Focus North West, is calling on young people aged 13 to 25 from the North West to apply to join its Youth Advisory Group.
Co-op Foundation is Co-op's charity. It helps people challenge inequality and co-operate for change so they can share a fairer future.
The team has worked with Youth Focus North West since 2019 to run a Youth Advisory Group (YAG) made up of local young people who help influence important decisions, like deciding which youth projects Co-op Foundation funds.
The YAG forms part of the Foundation's commitment to tackle inequality by helping under-represented voices meaningfully influence its work. There are currently 10 young people aged 16 to 19 years old from Greater Manchester and Liverpool City Region involved in the group.
Young people interested in joining will need to be available for fortnightly meetings, currently held over video calls, and some additional reading.
Successful participants will come together to explore important aspects of youth voice, including leadership, communication, and topics like unconscious bias. They'll also get the opportunity to connect with other young people from the region, while getting a unique view of the charity sector, and being directly involved in funding decisions.
The call for support comes as the Foundation releases its 2020 Impact Report, which reflects on a year in which the charity supported partners to respond to the challenges of Covid.
Ishaa, 18, from Manchester, has been involved in the YAG since 2019. She said:
"Co-op Foundation recognises our expertise as young people. They want to understand our perspective because some of the funding they give out affects young people just like us.

"YAG is different from anything I've been involved in before – it offers independence rather than tokenism. We can use our influence and represent youth voice to really impact decisions."
Nick Crofts, Chief Executive of the Co-op Foundation, said:
"Having youth voice right there during important Foundation decisions is incredibly important to us.

"The YAG brings thoughts and ideas that we simply wouldn't have without them. Over the past 12 months, our group has shown up and acted with true co-operation. They've impressed everyone they've worked with and we'd love to see even more young people getting involved in 2021."
To apply to join the YAG, contact Lesley on 07702 858490, or email: L.Dixon@youthfocusnw.org.uk
Read the Co-op Foundation's Impact Report at ww.coopfoundation.org.uk/impact-2020