Giving culture and community a home
"Community is very important to me – I value it a lot. It makes you feel safe. You can come to a place, feel part of something, and bring your own culture into that wider community. That's what we've created at Yorkshire House." – Tes Awoke, Project Assistant at Element Society.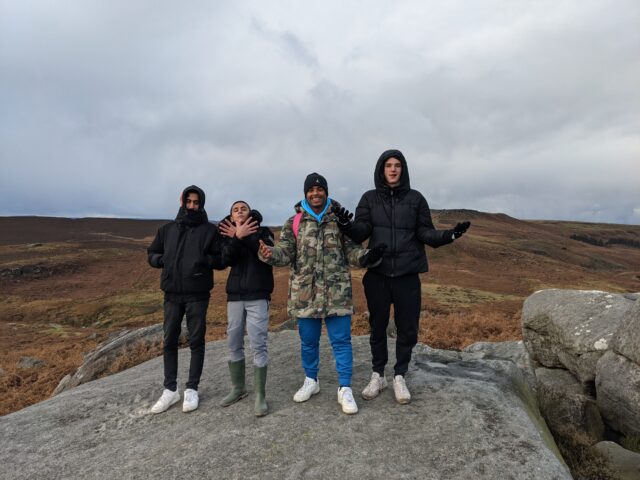 Element Society is a Sheffield-based non-profit designed to help young people "achieve the unbelievable".
Tes Awoke is a Project Assistant. He works to bring young people together to make a difference in their own lives, and their communities.
We awarded Element Society a £7.5k interest-free loan and a £7.5k grant to help transform Yorkshire House – a derelict former bank – into an accessible and welcoming home for their youth work.
We followed this up in early 2021 with an additional £10k grant to help the organisation bounce back financially from the effects of Covid. The funding was unrestricted, so they could use it to do what mattered most as they welcomed people back after lockdown. In total, we've awarded £366k to community spaces partners like Element Society.
Watch this film to see how our funding helped Element Society in 2021:
Tes tells us more about Element Society's 2021 story:
My journey with Element Society started when I was 16 and I took part in the National Citizen Service (NCS).
This led me to join its Youth Board and it got me interested in working in the youth sector.
When I turned 18, I got a job as Team Assistant at Element Society and worked my way up to become Project Assistant. Now I lead some of the workshops I was part of when I was younger.
It's all at Yorkshire House
Young people often don't want to be the ones to make the first move to make a difference in their community. That's why we bring the opportunity to them.
Having a building like Yorkshire House means we don't have to go anywhere else to run the projects we do. The young people who use our services and space know there's always loads of opportunities for them to get involved, and it's all here ready and waiting for them.
Co-op Foundation's funding has given us the opportunity to make Yorkshire House accessible for everyone. This means any young person can use Element Society's services, and everyone feels welcome.
The combination of a grant and an interest-free loan meant we could immediately improve things like accessibility and quality of our spaces. It also helped us to become financially sustainable by hiring out our spaces to bring in income.
Helping young people find their voice
Yorkshire House is known for its social action projects. Young people can come in and do what they see is important in their lives.
This empowers them to address problems they're facing in their community and helps to build positive mental wellbeing and skills.
Recently, we had a group of young people using our music studio to record a rap about knife crime. One of the guys I was working with said he could rap – but he was the only person who thought he could offer anything.
Slowly, others started putting themselves forward. One girl said she'd sing on the track – but had never done it before. And she did it in the first take! Giving young people access to something like a studio helps them to believe they can do things they've never done before.
Getting back on our feet after Covid
The additional Co-op Foundation grant in 2021 allowed us to be able to get back on our feet when lockdown ended.
We learned a lot from our experience. It showed us the importance of things like the studio to our projects and the young people, so we invested a lot more into the studio and made it look good.
The funding also allowed us to employ a Business Development Officer. This meant that, when young people came back from lockdown, they could go to them with their ideas for projects and have dedicated support to make them happen.
We even started to take young people to places outside of Yorkshire House, like the Peak District. The young people loved it.
Thank you so much to Co-op Foundation. You've been in the background, helping people like me do a great job on the frontline.
Keep reading
This story was written as part of our 2021 digital Impact Report. Read more stories from this report, sign up to our blog to find out first about future funding or donate here to help us continue to build fairer and more co-operative communities.