Building impact through long-term support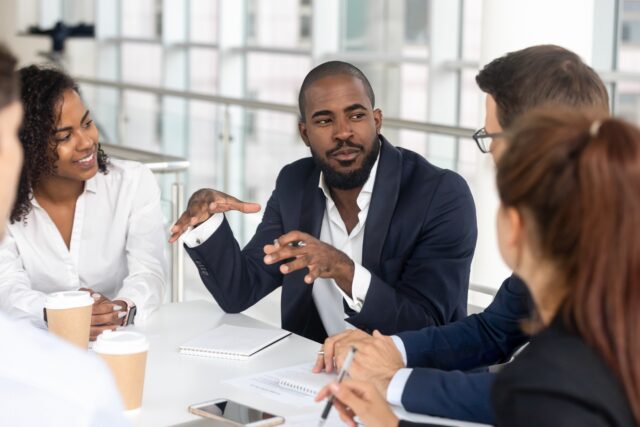 Tackling inequality in civil society is just one way in which we deliver on Co-op's vision of 'Co-operating for a fairer world'.
For the past few years this has seen us invest in organisations passionate about increasing diversity in charity leadership. It has also seen us act on the learning they shared, joining the Funders for Race Equality Alliance and building diversity within our own board.  
We understand, however, that systems change takes time and that's why, in 2021, we committed to longer-term funding for two current partners – Getting on Board and the Young Trustees Movement – to help them make lasting and meaningful change.
This is how our funding will help.
Getting on Board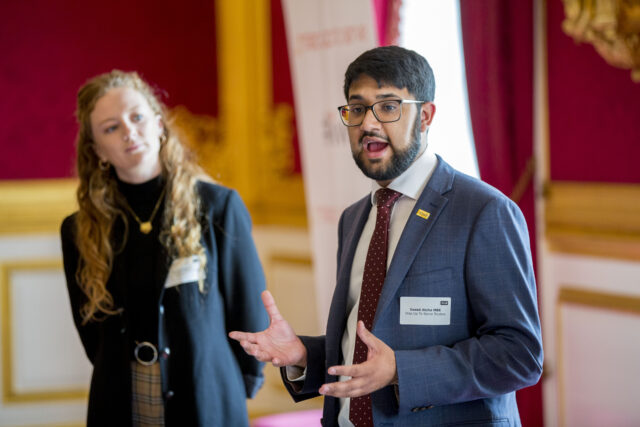 Research shared by Action for Trustee Racial Diversity shows that just 8% of charity trustees are from black or minority ethnic backgrounds while under 3% are women of colour.*
Getting on Board is an organisation that supports communities who are currently under-represented on trustee boards, including people of colour, young people, women, people with disabilities, the LGBTQ+ communities and those who have lived experience of exclusion.
Our 2020 grant helped Getting on Board work with the Action for Trustee Racial Diversity campaign as they created a new guide to help charities hire more Black and Asian trustees. This guide was released in 2021 alongside a database of organisations for charities to engage with as they recruit more diverse Board members.
We're delighted to have continued our support in November 2021 with a further £50,000 grant. These funds will be used to raise awareness of the benefits of diverse Boards and build a new social media network for aspiring and current trustees.
Malcolm John, founder of Action for Trustee Racial Diversity, said: "We've had brilliant feedback from a wide diversity of charities on the value of our Guide as a tool to raise organisational awareness of the benefits of board diversity and as a resource for supporting their diverse trustee recruitment. Longer-term funding will build on this by helping us increase the reach of our activities, promote further awareness of the importance of Board racial diversity and develop significant and sustainable partnership support."
The Young Trustees Movement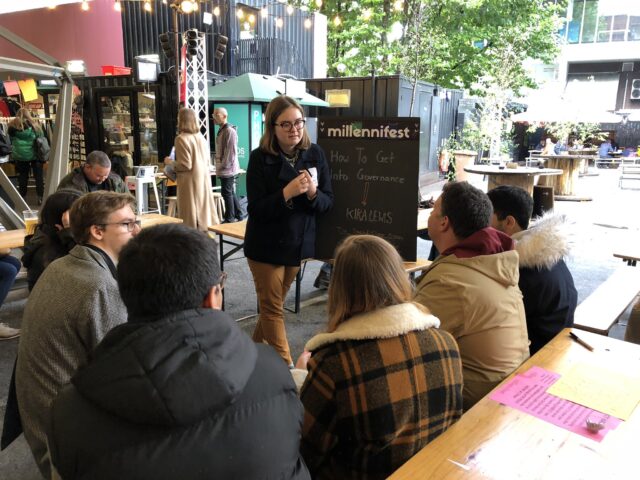 We were one of the founding funders of the Young Trustees Movement. Since 2020, we've awarded £145,000 of unrestricted funding to the organisation, including a three-year £105,000 grant in 2021.
This grant will help the team encourage 18 to 30-year-olds to apply for trustee positions while also supporting organisations to work more productively with younger trustees over the next three years.
Our grant is flexible, which means the Young Trustees Movement will be able to use our funding where they see fit. The longer-term natures of our award will also help the team to focus on delivering more long-term goals and achieve sustainable and far-reaching change.
Mita Desai, Head of the Young Trustees Movement, said: "Working with flexible funders like the Co-op Foundation means we are able to centre the voices of the people we serve, not those with power. This, combined with long-term funding, enables innovation, transparency with our funders, and sustainability, so that we're able to invest more in creating products and retaining stronger and more inclusive talent."
A word from the Foundation
Louise Snelders, the Co-op Foundation's Head of Funding and Partnerships, said: "The Co-op Foundation is committed to looking for ways to create more equitable and fair communities. It is vital for charity boards to be more reflective of the communities they serve and to benefit from the skills and experience of a range of communities. This is why we are continuing to fund both of these organisations – put simply, we believe the work they're doing is crucial."
Keep reading
This case study was written as part of our 2021 digital Impact Report. Read more stories from this report, sign up to our blog to find out first about future funding or donate here to help us continue to build fairer and more co-operative communities.