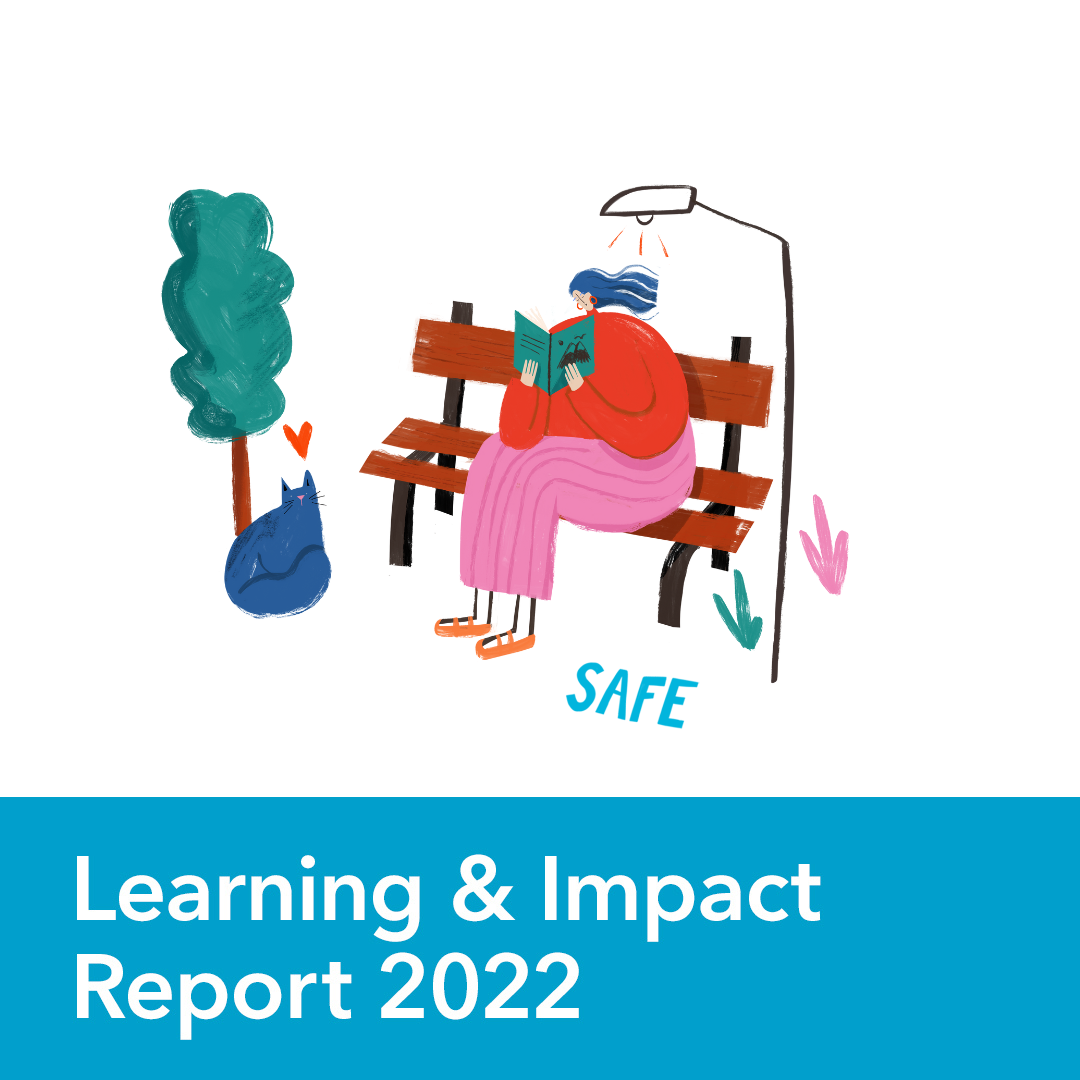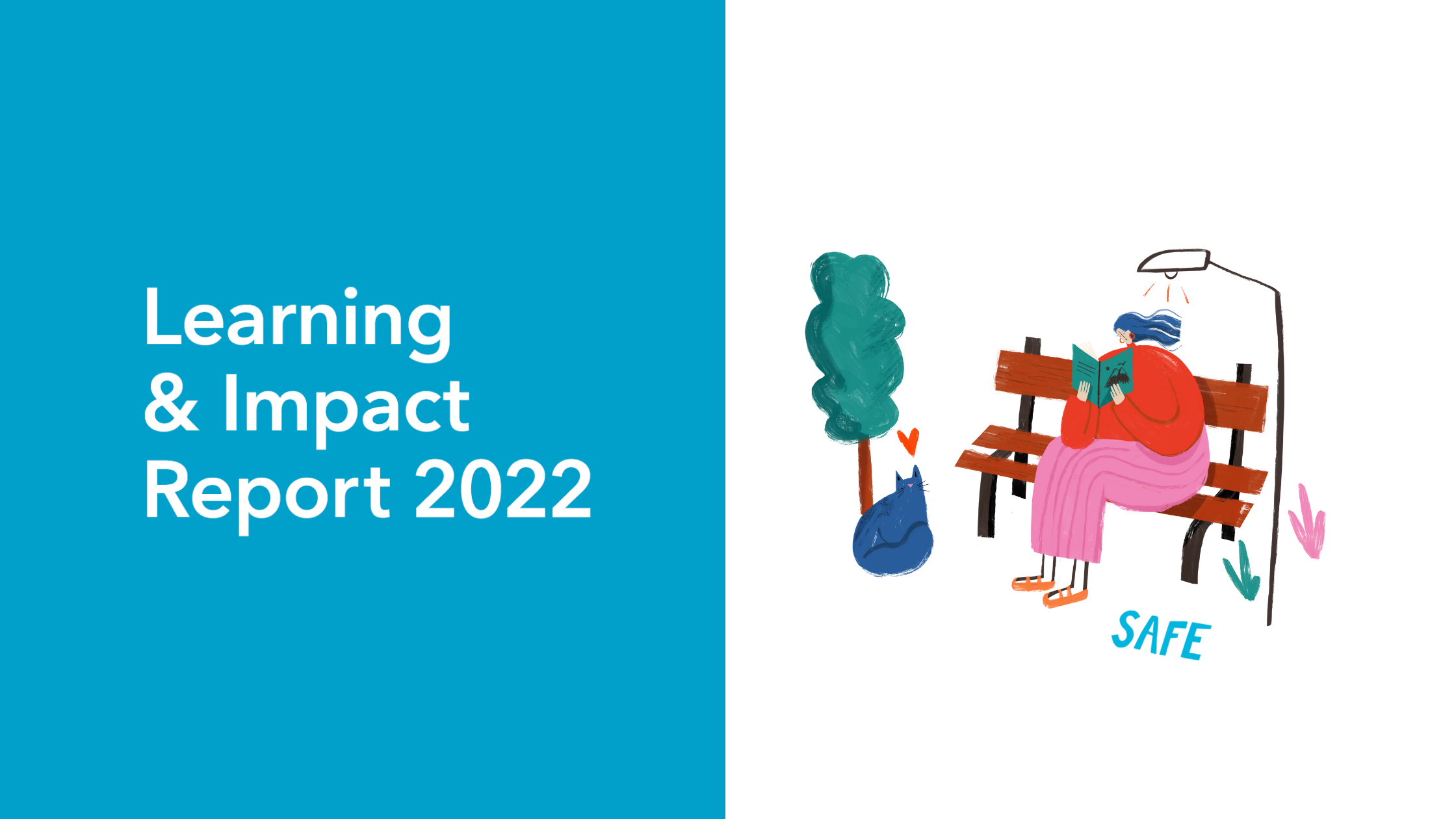 Helping refugees find safety
Sami is a 40-year-old father-of-four from Sudan.
He has a Masters degree in advertising. Despite this, there is no work in his country due to a military coup, which has been running since 2019. His political campaigning and activism, which he hoped would lead to a new beginning, has instead left him fearing for his life. It meant his family's lives were at risk, too.
In 2021, Sami took the difficult decision to flee Sudan with his family and head to the UK. He was forced to travel alone for much of his journey, unsure if he'd ever see his wife, three daughters and son again.
Fast forward to 2023, and Sami's family is reunited and safe at last. Thanks, in part, to our record funding for Refugee Action, Sami's son, Mohammad, is in college, learning English and hoping for a new start. Sami can't work due to current UK laws but, like the team at Refugee Action and ourselves at the Co-op Foundation, he hopes this will change soon. Together, we believe passionately that people seeking asylum have much to offer future, fair communities.
This is Sami and Mohammad's story, written as part of our Learning & Impact Report 2022. We spoke through a translator.
Sami (S): I've been an activist and politically involved for as long as I can remember. Because of this, I'd always faced problems with the Sudanese government. I want peace and freedom for my country, but I've had my home searched and I've been arrested. I felt threatened – and my family was threatened, too – so my only option was to leave. I came to the UK, nervous, anxious and scared. Thankfully, when I got here, I wasn't terrified anymore.
Sami arrived in January 2022. He was supported by an immigration officer into hotel accommodation. Since then, he's been unable to work despite his rich skills and education. His family arrived months later, not knowing if or when they'd see Sami.
Mohammad, 18 (M): It was tremendously scary [coming to the UK]. Thankfully, we made it and soon we could try to find my dad.
(S): I contacted lots of organisations and units to try and find my family. I thought I had lost them forever and I was worried the whole time. It was a great feeling being together again. They were suddenly in front of me.
(M): We've received a lot of help from Refugee Action since our arrival, particularly for my sisters and my mother. We've done activities together, been helped with vouchers and provided with some of the things we need to live a better life. I feel good being in the UK. To live with my family again is a great feeling. I feel safe again.
Both Sami and Mohammad are passionate about how people seeking asylum and refugees can contribute to UK communities.
S: It's a great idea [for people seeking asylum to work]. It's a good opportunity to contribute to the economy of this country. There are many highly-skilled people seeking asylum and it would be good to enable them to contribute their skills to this new country. It would help them integrate, too. I hope in 2023, people like me can contribute to the economy and build a better life for our families.
M: I want to say thank you to Refugee Action for your help and your assistance. I hope you can help more people like me. In 2023, God willing, I hope we will receive our permission to stay in the UK. And I want to work. I also want to be a footballer. A central midfielder.
Co-operating for a Fairer World
We believe at the Co-op Foundation that co-operation is at the heart of strong communities, and this makes us a different kind of funder. One that listens, learns and reacts when urgent support is needed.
Our funding for Refugee Action in 2022 spans two unrestricted grants to build the safer and more equitable communities, imagined by young people for our Future Communities Vision:
Here's just a snippet of what they've achieved in this time: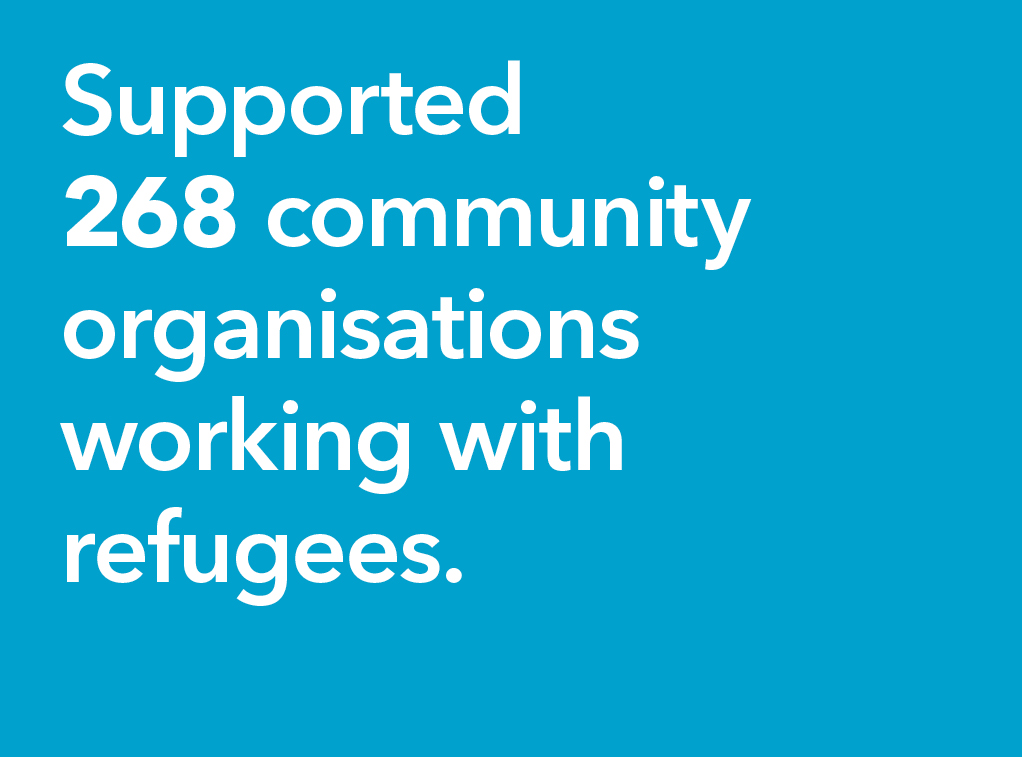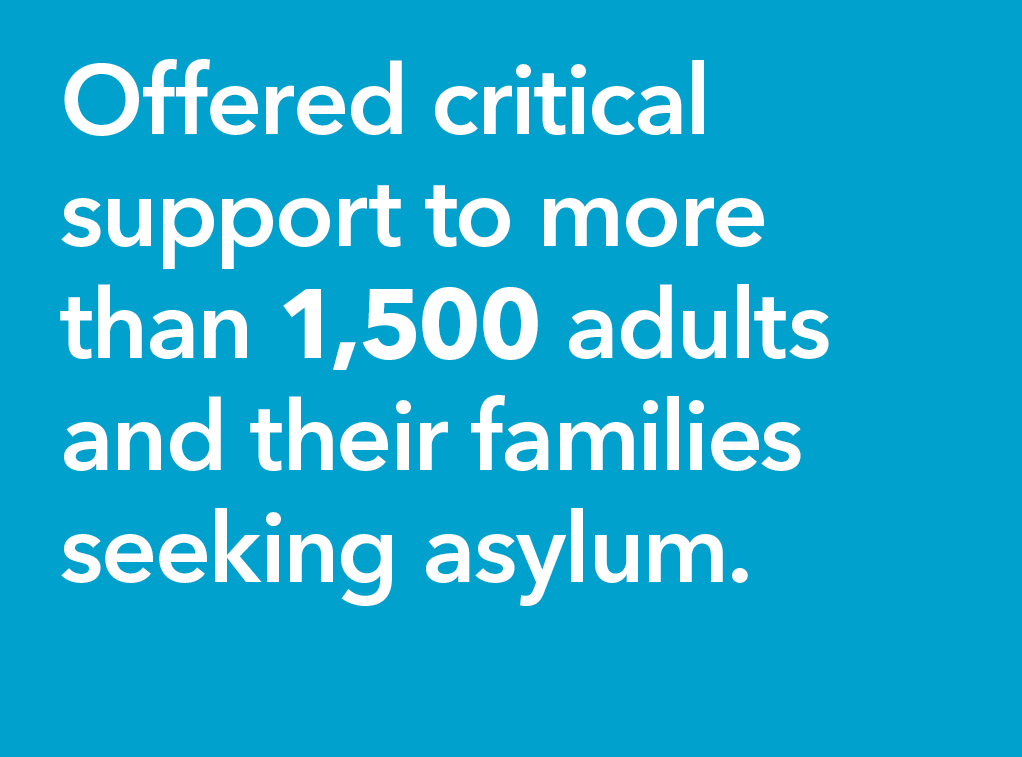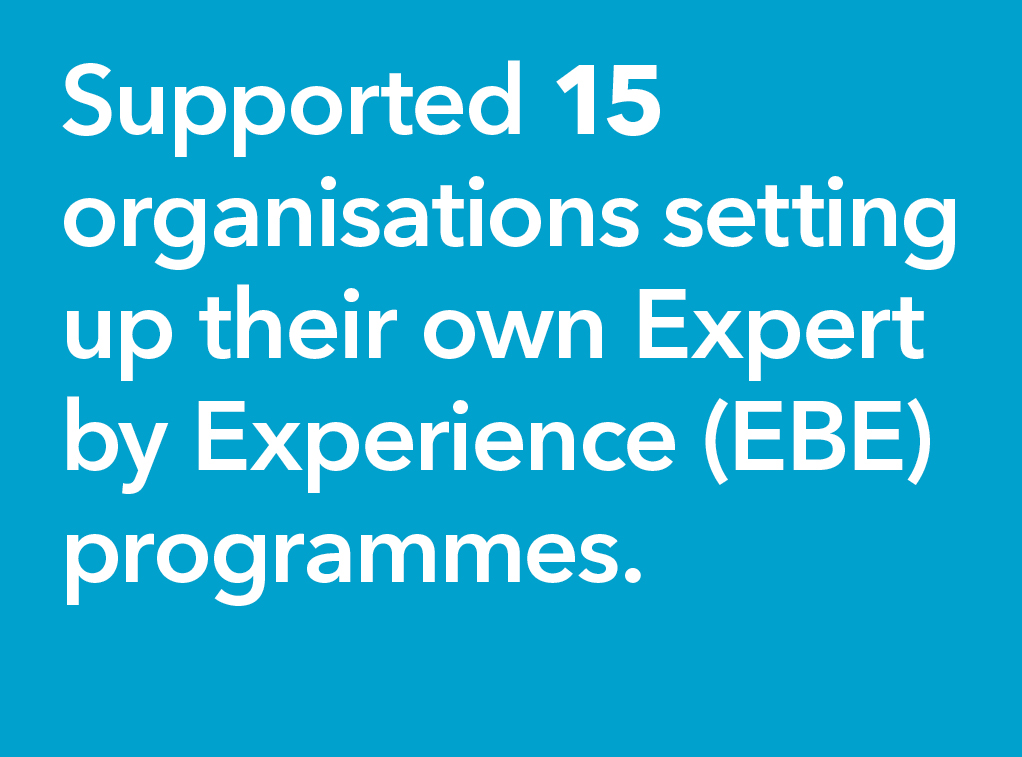 Thank you to Refugee Action for your amazing impact in 2022. Let's build communities of the future together.
Working together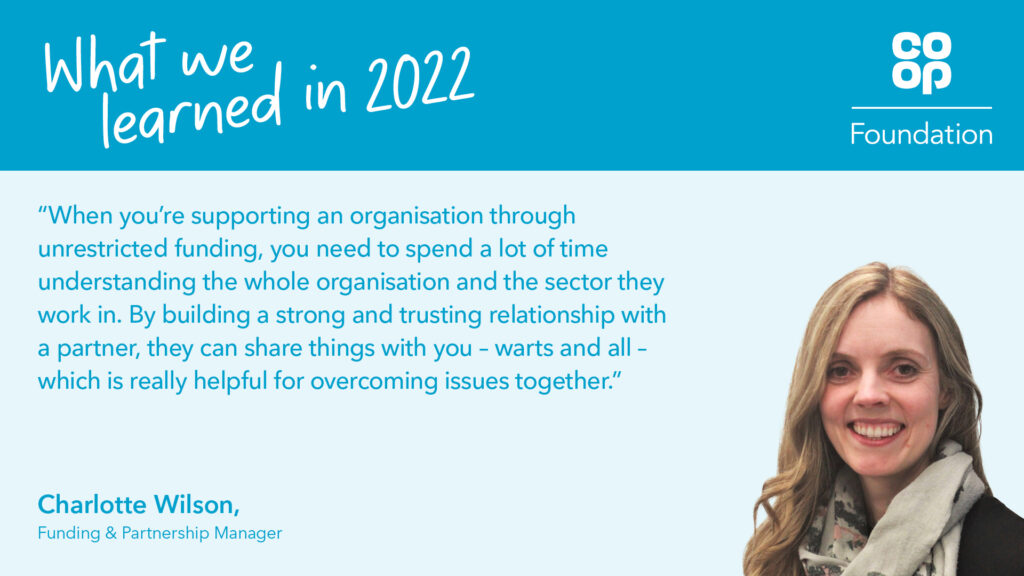 Keep reading
This story is part of our Learning & Impact Report 2022. Head to our interactive webpage to read more and sign up to our blog to keep up to date with our plans. You can also help us do even more in 2023 by donating your Co-op Member Reward online or in App, or pledging to support us on JustGiving.