Learning from those with lived experience
I recently signed a joint statement to the Home Secretary calling on the Government to give people seeking asylum the right to work.  
As of today, 13 April 2022, asylum seekers are barred from working, and instead have to live on a government allowance of £5.84 a day. This is not only a loss to the UK economy – but the antithesis of what the Foundation is trying to achieve to build fairer and more co-operative communities.
It was with this inequality in mind that I travelled across the Pennines to Bradford, a designated City of Sanctuary, to visit Refugee Action's regional office. My visit was arranged to help me learn how our unrestricted funding had helped their team since the Afghan refugee crisis in September 2021 and to understand more about what life was like for refugees and asylum seekers.
A lot of people seeking asylum in the UK arrive with little more than the clothes on their back and the hope of a safer life. I learnt so much during my visit to Refugee Action both from staff and from those who use the services the charity provides.
I'll distil this learning below for any other funder or charity looking to work in this area. Don't forget, you can donate online to the Co-op Foundation to support our future funding. You can also subscribe to our blog for regular updates from me and the team.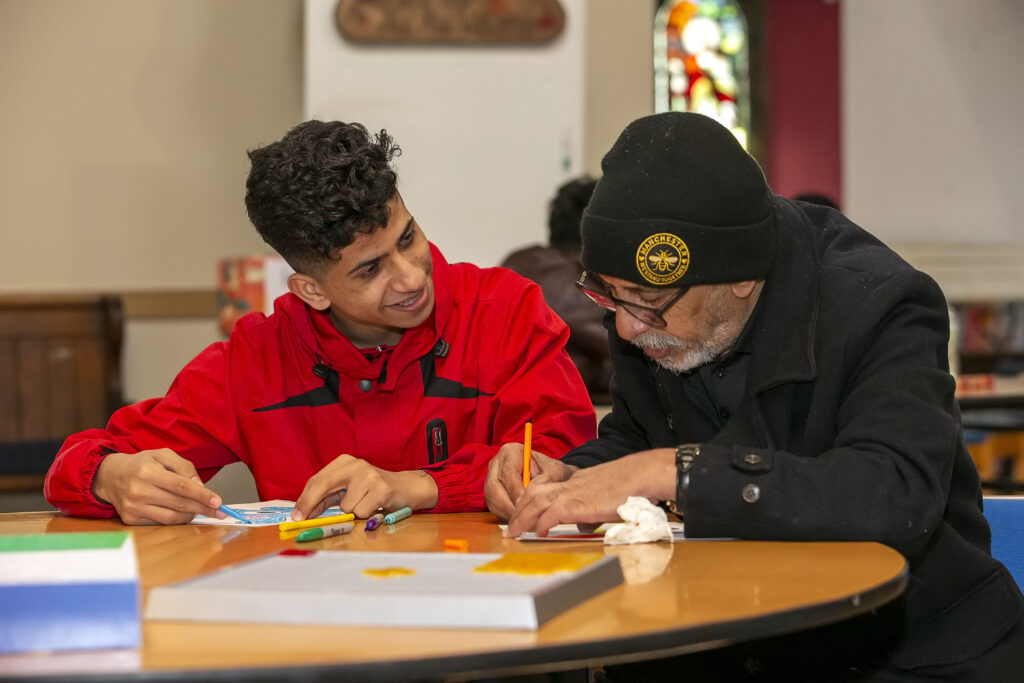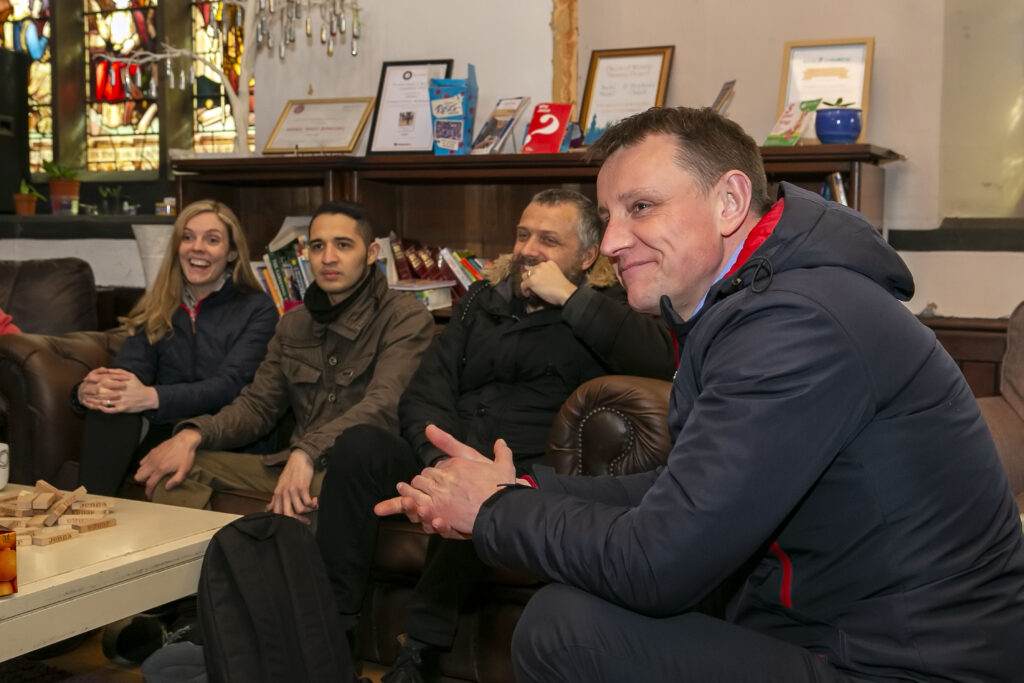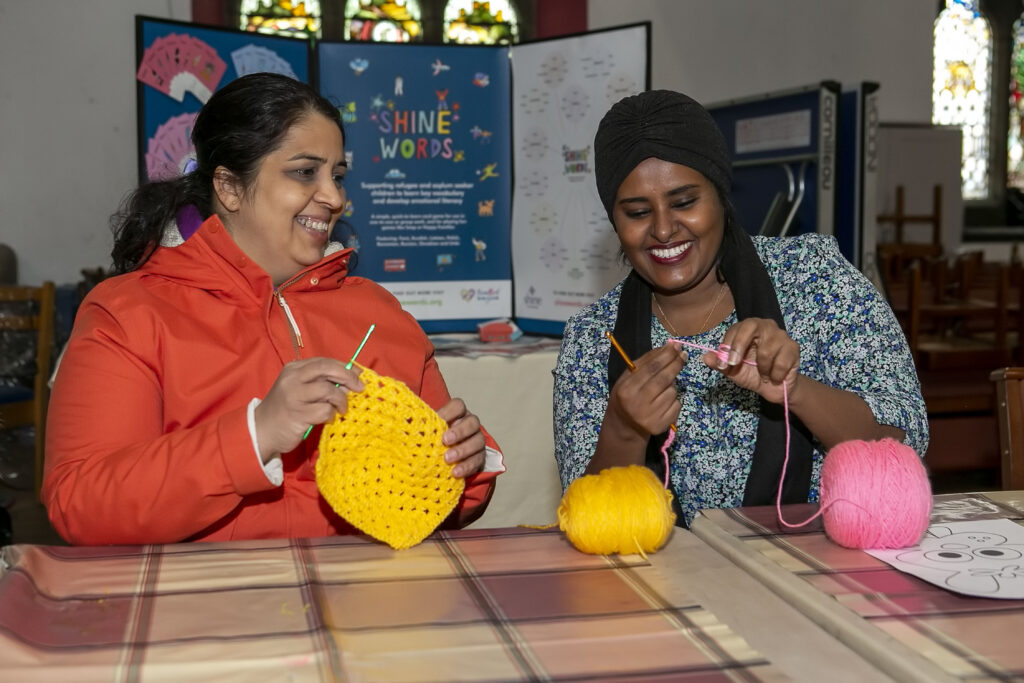 Why Refugee Action?
We gave our largest ever single grant to Refugee Action last year in response to the Afghan refugee crisis. We worked quickly and flexibly to award this money and it was unrestricted. This meant that Refugee Action could use their own data and expertise to decide which activities to support.
Over the past six months they've used our funds to navigate the emergency response to the Afghan refugee crisis, shift power to those with lived experience and adapt asylum crisis services. It's inspiring to see them respond to needs as they arise in an ever-changing landscape.
Arriving in Bradford
I arrived in Bradford on a cold and snowy day where I was welcomed into a warm community centre. I couldn't help but think what this sort of journey would have been like for new arrivals to the UK. I met with people from all over the world, all with their own stories to tell.
This opportunity to meet, greet and participate in activities was invaluable. The people I spoke to discussed escaping conflict, persecution and a myriad of other infringements on their basic human rights.
What I learned
Amplifying lived experience helps to build better services
It was enlightening to speak to some of Refugee Action's 'Experts by Experience' team. This is a group of people with lived experience of the UK asylum system who work alongside Refugee Action colleagues to make things better for others. This is such an empowering role that allows refugees ownership of the issues that they face. One Expert summed up the impact when they said: "We are building a trust between the organisation, the systems and the people who are or will have to go through this difficult time."
The fact that Refugee Action is using its position to amplify lived experience means it is immediately more informed and better placed to build impactful services.
Co-operative values produce greater impact
I am a life-long co-operator and I believe our co-operative values are what make our sector so impactful.
While in Bradford, I spoke to Walter, Said, Ali and O.Phils from BRAVE – the Bradford Refugees and Asylum Seekers Voices Equality group. They spoke about what they would most like to change in the refugee and asylum systems, and what they'd done themselves to strengthen communities in the UK. As O.Phils said: "It is important to understand the service given from a service user's point of view."
Empowering those who are heard the least, building solidarity among vulnerable groups and embracing democracy means Refugee Action now has amazing learning to use in its vital campaign work.
Flexible funding empowers partners to achieve more
The Afghan refugee crisis needed an immediate reaction last September, and I'm proud that our grant allowed that to happen.
But I also learned in Bradford that our funding allowed longer-term services to flourish, too. We didn't restrict how our grant should be used and this meant that Refugee Action could do what mattered most, when they needed to. This decision was inspired by our IVAR commitments, which I'd recommend all funders to sign up to. You can find out how to do this on the IVAR website.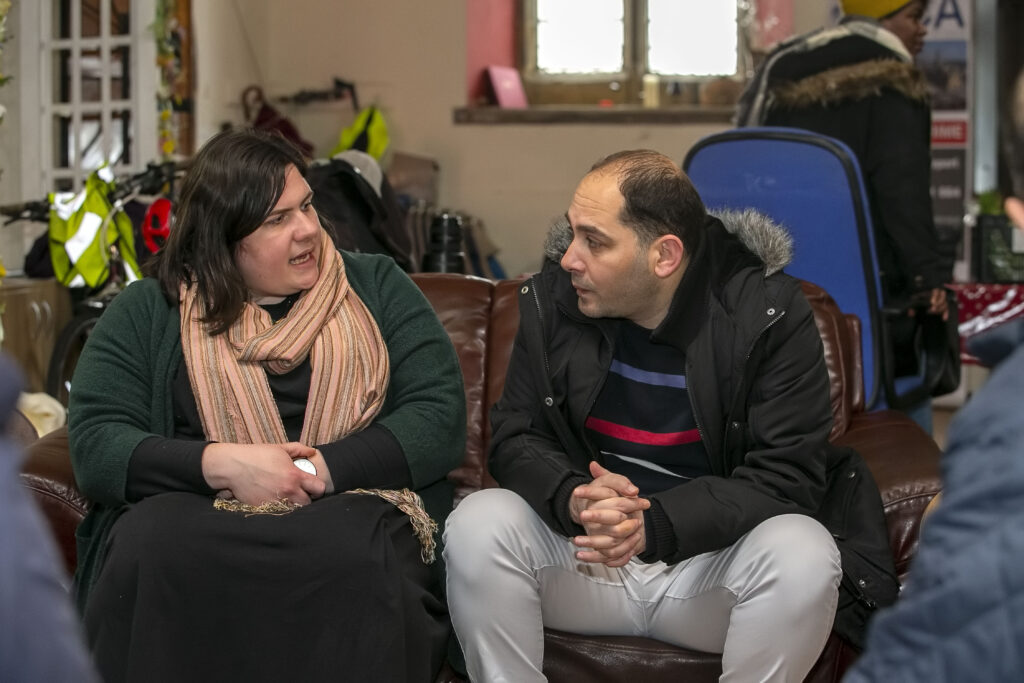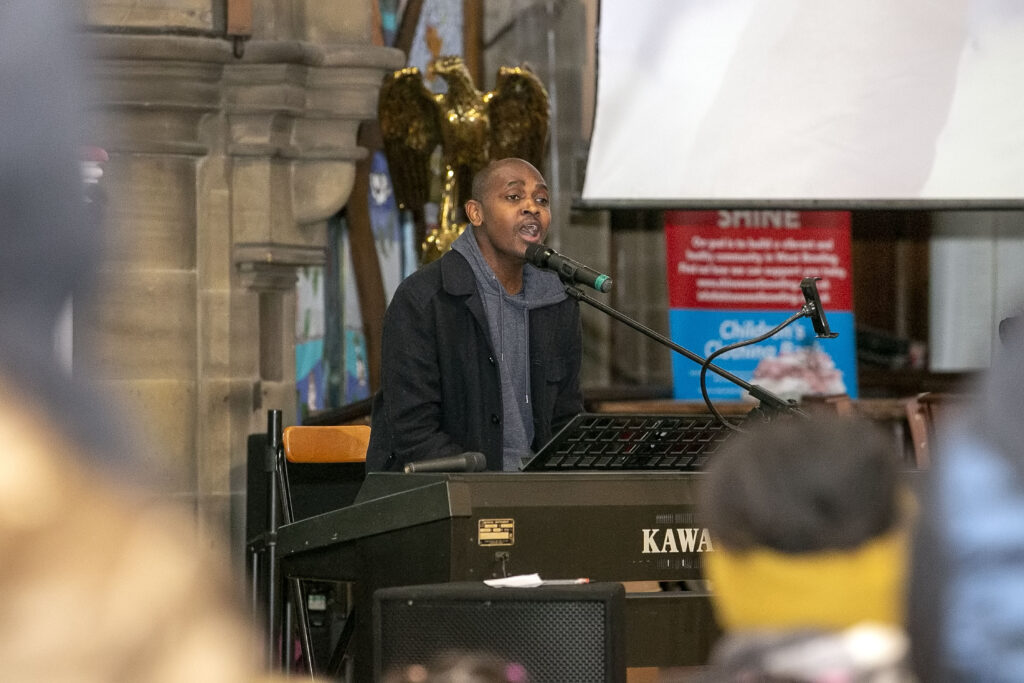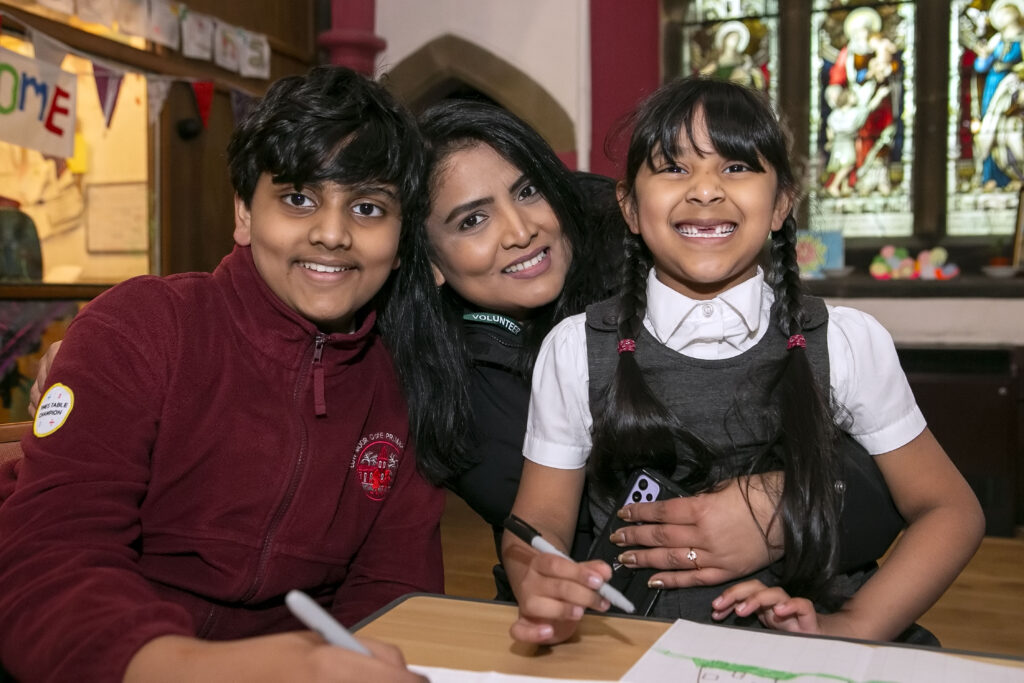 DEC appeal
Visiting Refugee Action in Bradford was both sobering and an enlightening experience for me. I was inspired by their work and the strength and fortitude of the communities they support, and struck by how much more we need to do in this country to properly support people fleeing violence and oppression.
But I was also saddened that their work wasn't happening in a vacuum. As I type this blog today, a desperate war is unfolding in Ukraine. People are leaving their homes, abandoning their loved ones and, in some cases, losing their lives.
That's why we're helping Co-op Members to do their bit by donating their Co-op Member Reward through the Co-op Foundation to the Disasters and Emergency Committee (DEC) Ukraine Humanitarian Appeal. Simply log on to the Membership area of the Co-op app or website and choose to donate the balance you've earned in-store. We pledge the value of all donations to DEC.
Thank you.