Disabled young people improving spaces in their community
Monday 5 August 2019
Please note, this fund closed to applications on 20 September 2019.
"It's been a great experience to test out how community spaces can be improved for young people like me. I've made friends, I feel more confident and I'm making a difference," – Olly, 15, from KIDS.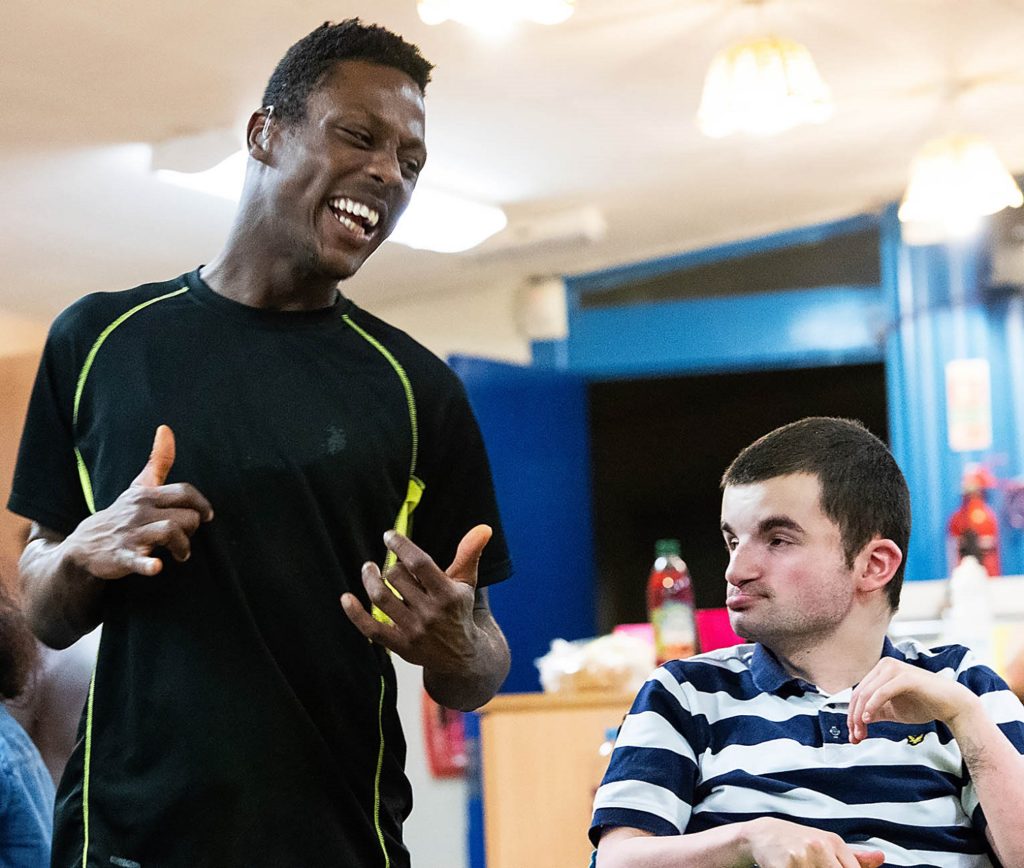 Olly is one of 16 young people who've been empowered by a 'Secret Shopper' programme from our Belong partner KIDS to advocate for more accessible businesses and spaces across Islington, in north London.
A great example of youth social action, Secret Shopper builds the skills and confidence of disabled young people by supporting them to test the usability of local venues, and then helps them to advocate for changes that will have a long-term, positive impact for their peers. We fund this programme through a grant from our #iwill Fund.
Empowering young people
KIDS has been supporting disabled young people and their families for nearly 50 years. Services include advice and mediation, access to youth groups and transition support to early adulthood.
Despite the positive impact KIDS has had to date, there are still a lot of barriers preventing disabled young people from engaging in their communities.
"Young people with disabilities have a number of difficulties to overcome," says KIDS Corporate Partnerships Manager, Yunus. "This can include anything from physical access to spaces, to just getting their voices heard. We wanted to create a programme that would overcome both of these issues so young people who access our services could be as active as possible in their community."
The programme they devised is called Secret Shopper. It brings together disabled young people and empowers them to reach out and review local businesses against criteria that would make them better spaces for their peers.
So far this year, young people have carried out preliminary visits to Nando's and Starbucks – with other local businesses including Arsenal FC also agreeing to take part in the future. Proposed improvements already suggested include better access for wheelchairs and adding images to food menus to make them easier to understand.
"The voices of young people are helping to deliver real change," says Yunus, "There are some 31,000 disabled people in Islington, so this will also help others to more easily engage with their community.
"Young people have been really excited to get involved. For many, this is the first time they've been asked to give their opinion on anything. They really feel like they're at the forefront of what is happening."
Advocating for long-term change
Key to the sustainable impact of Secret Shopper is the work young people are leading to create a formal framework for venue reviews and a quality service mark that would class venues as "disability ready".
"We're part of the Disabled Children's Partnership and our hope is that our Secret Shopper reports will be accredited as a quality mark," said Yunus.
"We're also looking at working with the developers of an app that would be a 'Trip Advisor' for people with physical disabilities, helping them know which venues are most accessible for them and their peers.
"The overall impact would be young people who are more active in their communities, and local venues, businesses and spaces that are built and maintained with disabled young people in mind."
Available funding
We supported KIDS through a grant from our #iwill Fund that supports the work of the #iwill campaign to make social action a part of life for as many 10 to 20-year-olds as possible.
We extended our #iwill Fund by a further £3m on Monday 5 August. Applications closed on Friday 20 September.
Subscribe to our blog to hear first when further funding opportunities are announced.

The National Lottery Community Fund and the Department for Digital, Culture, Media & Sport are each investing £20 million seed funding over four years to create the #iwill Fund. We are acting as a match funder and awarding grants on behalf of the #iwill Fund.