Welcome to our Woods
Wednesday 1 May 2019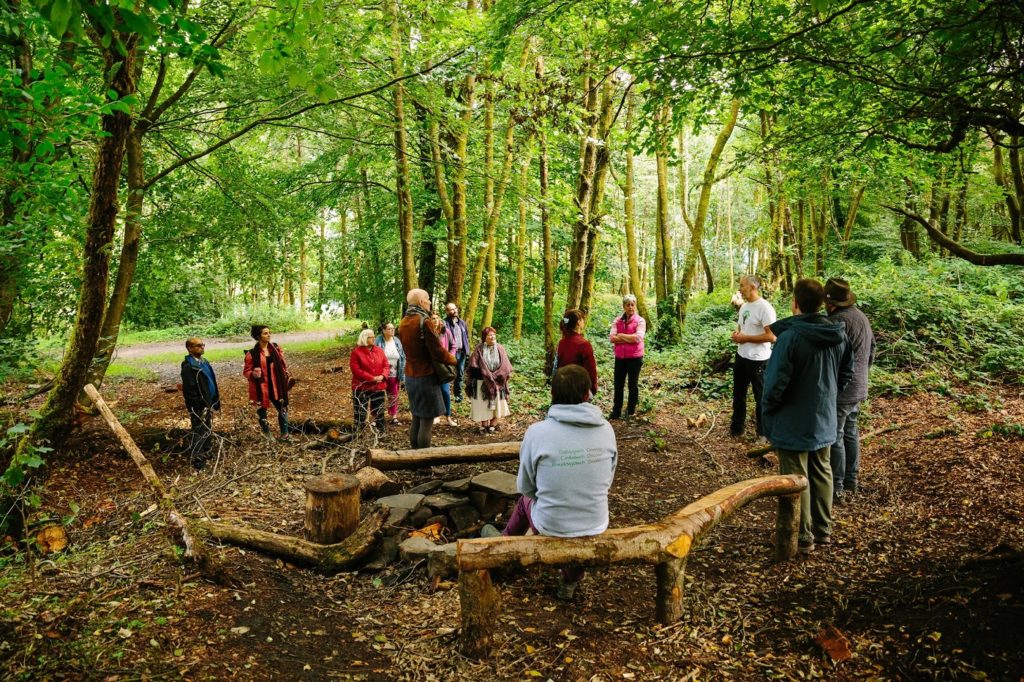 A Treherbert-based social enterprise dedicated to managing local woodland sustainably has received a £90,000 funding boost from the Co-op Foundation.
Welcome to Our Woods Ltd is the first group to "bag" a share of a new £1 million fund from Co-op's charity, generated through the sale of 5p single-use carrier bags in Welsh Co-op stores. This income was donated to the Foundation by Co-op.
The fund has been set up to enable groups in Wales with a community and environmental focus to safeguard spaces and become more sustainable.
The projects being explored by Welcome to Our Woods – which received a £50,000 interest-free loan and £40,000 grant – are designed to better manage the area's natural resources while creating employment, volunteering and training opportunities for local people.
Welcome to our Woods in partnership with Natural Resources Wales (NRW) identified up to 30,000 hectares of broadleaved woodland and conifer plantations in the Rhondda Valley that could be managed more efficiently. Funding will support them to expand their woodland sustainability work into this area, transform a former library in Bute Street, Treherbert, into a centre for wood-working and explore the creation of a 'green gym' in the community woodland space.
Ian Thomas of Welcome to Our Woods, said: "The natural landscape presents a huge opportunity and this funding boost from The Co-op Foundation will be instrumental in unlocking the resources and possibilities – it is a unique opportunity to explore projects which can improve the management of our environment while creating value for the local community. The schemes we are looking at also confront social issues such as skill shortages and fuel poverty, while presenting opportunities to bring families and communities together in this beautiful setting. We are delighted and excited at the news that The Co-op Foundation is supporting this project for the benefit of the environment and wider community.
"The funding puts us in a much stronger position to develop these resources, providing the unique opportunity to regenerate the area, create community income streams, local jobs and education opportunities. While making sustainable improvements to the local environment now and into the future through renewables, thanks to the support of the Co-op."
Find out more about Wales community spaces funding.