An exciting new fund for charities building fairer communities of the future 
Update 23 Dec 2022: This Fund has now closed. Sign up to our blog to find out first when new funding is available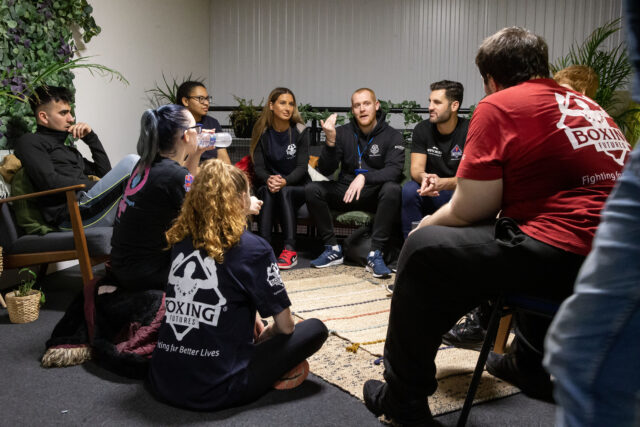 We are hosting a webinar from 10am – 11am on Wednesday 23 November for voluntary organisations that want to find out more about unrestricted funding available soon from our new Future Communities Fund.
This is the first fund we'll launch from our new strategy, Building communities of the future together. This strategy outlines our plan to pioneer a more co-operative way of funding organisations to help create future, fair communities.
Read on to find out more about what we'll fund, and our eligibility criteria. A link to sign up to our webinar is at the bottom of this page.
Let's build communities of the future together.
Future Communities Fund
We believe co-operation is at the heart of strong communities and this makes us a different kind of funder.
Our Future Communities Fund will focus on supporting voluntary organisations passionate about helping us achieve our Future Communities Vision, created by young people. This, in turn, will help us deliver on Co-op's vision of 'Co-operating for a Fairer World'.
In this first round of funding we'll look to support organisations building communities that are:
Diverse, equitable and inclusive, and
Prioritising youth activism, shared power and transparent governance
Our fund will offer unrestricted grants of up to £30,000 per year for up to five years.
Are you eligible?
Eligible charitable organisations will:
Have an annual turnover of £250k or less
Have young people's voices from all backgrounds and abilities at the core of their delivery
Advocate for diversity and inclusion in all areas of society
Actively engage with young people from diverse communities in a meaningful and inclusive way
Have experience of removing barriers and providing opportunities to young people
Have experience of delivering meaningful youth social action that supports young people into leadership roles
Are able to demonstrate they have experience of co-operation/collaboration.
Join our webinar
We're running a webinar from 10am on Wednesday 23 November where we'll share more information on our new fund and how to apply. You'll get to ask questions, too.
If you're not eligible but know someone who is, please forward on this blog so they can find out more.
Louise Snelders, our Head of Funding and Partnerships, said:
"This new fund comes at an exciting time for us, just after the launch of our new five-year strategy, 'Building communities of the future together'. As a funder, we want to empower those with the knowledge and skills to create future, fairer communities. Through sharing power and funding flexibly, we hope to make a real impact on their local communities. We encourage everyone eligible and to join our webinar and find out more about the Future Communities Fund."
We'll open first round applications for our new fund on Friday 25 November. This will close at 12pm (midday) on Friday 23 December.