How 'Brazen' young women are beating loneliness
Thursday 8 March 2018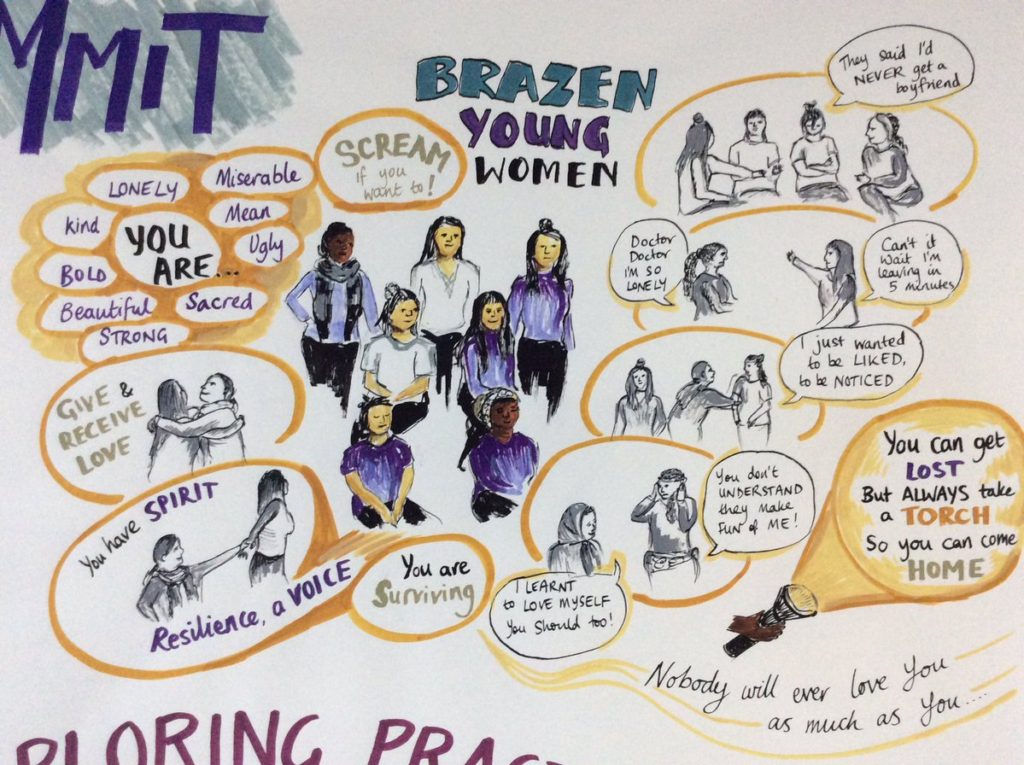 How 'Brazen' young women are beating loneliness
This International Women's Day, we're thinking about how loneliness affects girls and young women, and looking at ways they are finding connection and belonging.
We know that on average, one in three young people feel lonely 'often' or 'always'. Some evidence suggests this might be significantly higher amongst girls. In one recent survey, 48% of girls had felt lonely in the last month, compared to 23% of boys. Even allowing for gender differences in how young people report their feelings, this does suggest it's worth exploring in more detail how and why girls and young women experience loneliness.  
So why might girls be more likely to feel lonely? In some cases, this might be linked to mental health. While loneliness isn't itself a mental health condition, we do know that loneliness can contribute to poor mental health, and vice versa. And research shows that young women are three times more likely than men to experience common mental health problems such as anxiety and depression.
Pressures to 'fit in' and live up to certain standards also affect girls and young women in particular ways.  Girlguiding UK's 'Girls' Attitudes Survey' found girls as young as 7 feeling embarrassed or ashamed of how they look.
Social media clearly plays a part in some of the issues faced by girls, whether it's comparing themselves to 'perfect' pictures of celebrities and models, or how they perceive the lives their own peers portray online. Instagram is identified by one study as the site most likely to make young people feel lonely – and the image below struck a chord with many of the young people we've worked with.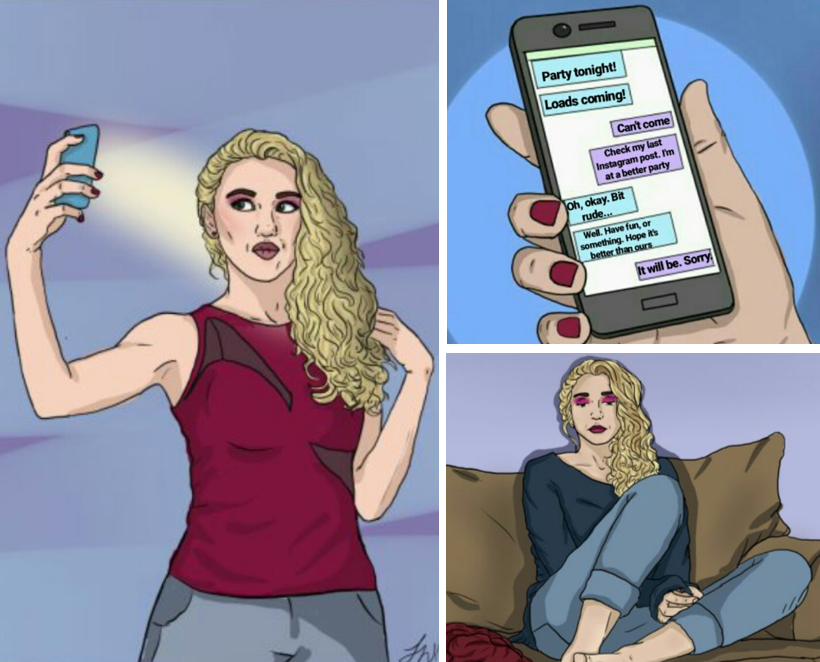 We're currently working on some further research into young people's views on loneliness, including its relationship to social media. And of course we'll share the findings here on our blog – so why not subscribe to find out more?
Moving from loneliness to 'bonding and togetherness'  
So how is our Belong network starting to address these issues?
With funding from the Co-op Foundation, one of our partners, Clean Break, has been working with a group of young women to explore what loneliness and belonging mean to them.
The group – called 'Brazen' – performed at the Youth Loneliness Summit we recently hosted in Manchester. In a series of sketches, they looked at how young women experience loneliness and the impact it has on their lives.
From anxieties about not having a date on Valentine's Day, to wanting to fit in with friends, and issues around identity, race and religion, the Brazen young women's group brought the theme vividly to life. Importantly, they also explored ways of finding friendship, community and meaningful connection with others – as well as the need to be comfortable with sometimes being alone.
Lorraine Maher, Clean Break's Creative Learning Manager, explains more about the project:
"Loneliness has been a sensitive subject for our young women: one they very much relate to but often find difficult to talk about. Exploring this issue has been positive, but perhaps the greatest value has come from the experiences of bonding and togetherness they have had through developing the group.
It has been wonderful to see relationships grow, for example how they look out for and care for each other before a performance when nerves are running high.
This group of very diverse young women has become united and they are speaking with one voice. I have been struck when people are surprised at how articulate they are – it shows that young women's voices don't get heard enough, and how important initiatives such as the Belong network are to give them a greater platform.
Being part of Belong, with the support of the Co-op Foundation, has been such a fantastic opportunity for them, and for the wider community who are now benefiting from their unique insights, talents and potential."
You can listen to some of Brazen's work to explore youth loneliness in this podcast.
And don't forget – if you're a Co-op Member, it's easy to support us in our work by choosing us as the cause to benefit from your 1% member reward.
Image credit:
Visual minutes: More Than Minutes @visualminutes
Cartoon: Felicity from our peer research project with MMU