Proud to help young people support others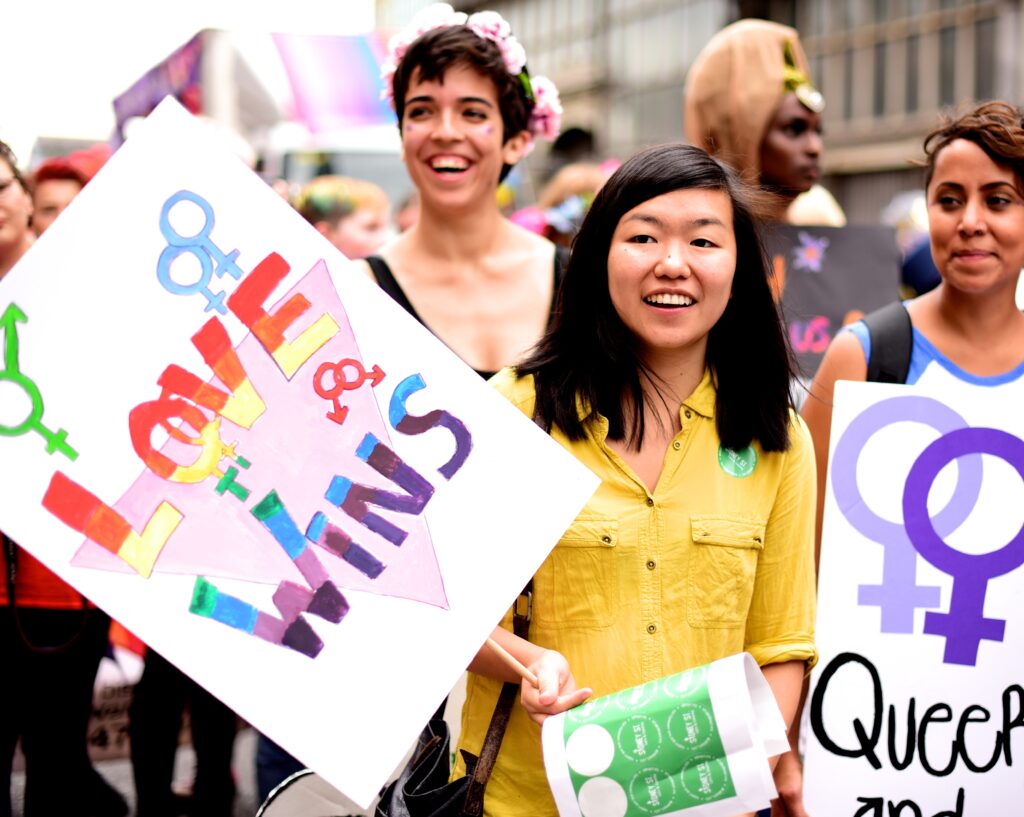 Today is Power of Youth Day – the #iwill movement's day to thank young people for all the amazing work they do in local communities.
We mark this event each year as part of our £5m #iwill Fund partnership with The National Lottery Community Fund and the Department for Culture, Media & Sport (DCMS). It's really important to us because youth social action supported through this fund aligns perfectly with our values and our strategic priorities of youth activism and equity.
Today, we look in detail at Manchester-based The Proud Trust, which is one of our longest partner relationships. They're bringing our values to life by empowering young people who identify as LGBTQIA+ to raise awareness of the issues that impact on their peers and encourage greater social cohesion.
Needless to say, we're 'proud' to be building communities of the future together.
What they've done
We've awarded The Proud Trust £155k in funding through the #iwill Fund since 2017. They've used this funding in spaces where they've seen a need, including running sessions on allyship in schools and faith communities. There are currently 88 schools registered as members of The Proud Trust's Groups in Schools Alliance (GSA), a programme that supports teachers across the country to create LGBTQIA+ student groups and inclusive school environments.
Young people at The Proud Trust's youth groups also take part in creative projects to engage people in conversations about trans inclusion, most recently a project called Future Transmissions. Reflecting on this, one young person said:
"[This exhibition] acts as a window into the minds of trans youth, and the kind of future we want to create for ourselves. And largely, it's one without fear. I think the antithesis of fear is comfort".
Providing a safe space for young people to discuss the issues they face and potential solutions means that they are able to work together better and deliver on Co-op's vision of 'Co-operating for a fairer world.' It's also helped to build young people's skills and confidence, encouraged them to take the lead with their expertise, and helped them learn new things, like social research.
'This is Me'
This Power of Youth Day, we want to thank all of the young people who are working to make positive change in their communities every day, including those at The Proud Trust.
This year's theme is 'This is me'. I can't think of a better theme to empower young people to take a stand and own their own identities. We believe, too, that co-operation is at the heart of strong communities and we love hearing how The Proud Trust puts this into action.
Their schools programme works with 744 young people every week, which is over 38,000 indirect contacts with LGBTQIA+ young people each year. They really are making a difference.
Help us do more
We've already joined forces with Co-op and signed the #iwill Movement's Power of Youth Charter, but we're always looking for more ways to support youth social action.
Help us support more organisations like The Proud Trust by donating through our JustGiving page. Co-op Members can also give their Member Reward online or via your app.
You can also keep up to date with the incredible work our partners are doing by signing up to our blog. And if you, or someone you know is a young person who identifies as LGBTQIA+ and you need support or want to make a difference, find out more about The Proud Trust here.

The #iwill Fund is made possible thanks to £66 million joint investment from The National Lottery Community Fund and the Department for Culture, Media and Sport (DCMS) to support young people to access high quality social action. The #iwill Fund supports the aims of the #iwill movement – to make involvement in social action a part of life for young people, by recognising the benefit for both young people and their communities.