We're investing £1.1 million into youth social action projects
Tuesday 22 January 2019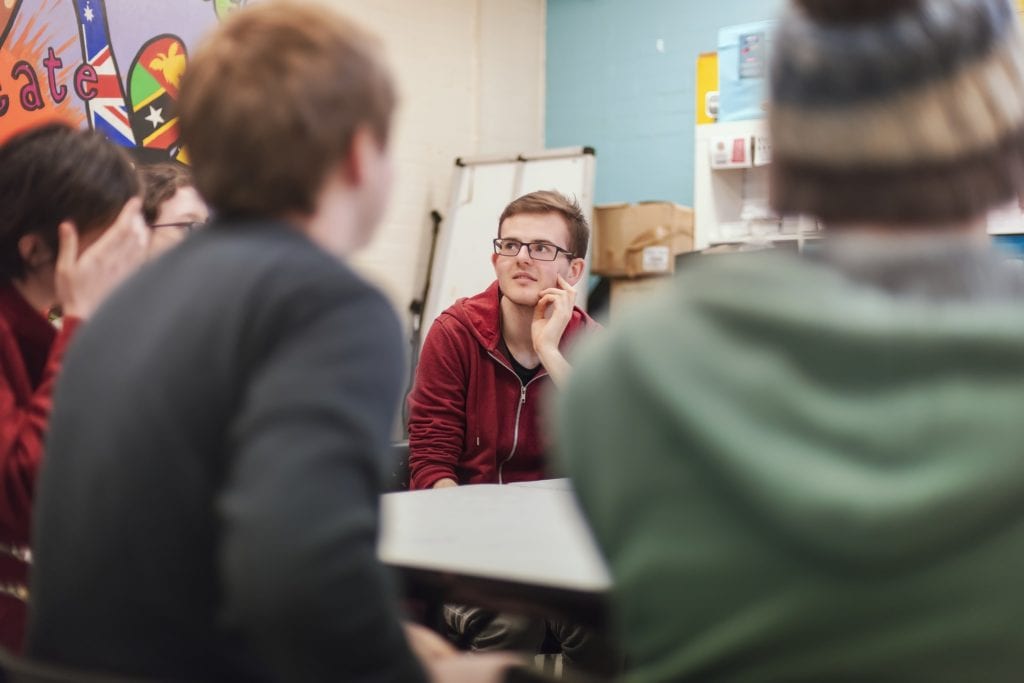 Young people with learning disabilities will be matched with volunteers who'll help them plan nights out and go to gigs, thanks to funding announced today by Co-op Foundation to tackle youth loneliness (22 January).
Mencap's "Gig Buddies" project is one of 16 schemes recently awarded through the #iwill Fund. The #iwill Fund is a £40 million joint investment from the Big Lottery Fund, using National Lottery funding, and the Department for Digital, Culture, Media and Sport (DCMS) to support young people to access high quality social action opportunities. We're acting as a match funder.
All projects will receive £70,000 over the next two years as part of a £1.12 million investment we're making as the leading charity tackling youth loneliness in the country.
Other projects supported include Make Some Noise, which will work with secondary school pupils to help younger children move up schools, and Off The Record that will support young people who are LGBTQ+ or who have experience of mental ill health to co-ordinate and deliver campaigns.
Jim Cooke, Head of the Co-op Foundation, said:
"Good quality youth social action has a double benefit, making a positive impact on the young people who take part, and supporting others in their community. We're delighted to be funding such innovative projects today through the #iwill Fund that will help increase young people's skills and confidence, build stronger communities and help tackle difficult transitions that we know can increase the chances of loneliness."
The #iwill Fund supports the aims of the #iwill campaign – to make involvement in social action a part of life for young people, by recognising the benefit for both young people and their communities.
Social action involves activities such as campaigning, fundraising and volunteering, all of which enable young people to make a positive difference in their communities as well as develop their own skills and knowledge.
We've been tackling youth loneliness through our UK-wide Belong network of partners since 2017. We recently announced more than £3 million of funding for more than 160 projects tackling youth loneliness through the Building Connections Fund Youth strand.