We are looking for a learning partner for our Future Communities Fund Round One 
We are inviting evaluators, consultants and academics to tender for a new £150k learning contract as part of round one of our £1.5m Future Communities Fund (FCF).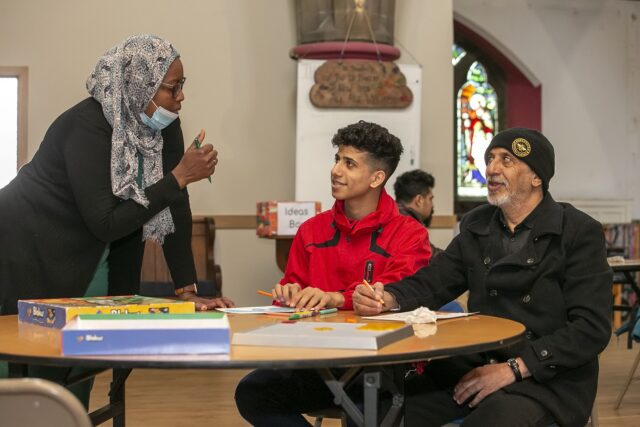 The successful consultant/cy will: 
identify good practices, successes and challenges in demonstrating the impact of unrestricted funding based on other funders' examples.
co-create with funded partners and ourselves an approach for demonstrating impact and sharing learning from the Future Communities Fund Round 1.
curate opportunities for peer learning and develop a community of practice between funded partners.
support us to refine our grant-making approach for future rounds of the Future Communities Fund.
Collaborations will be accepted if evaluators wish to tender for the work together. 
Read our ITT in full and our questions and answers for further clarification. The deadline to apply is 5pm on 2 October 2023.  
The Future Communities Fund is the first fund launched under our new strategy. Funding is targeted at delivering on two of our strategic priorities – prioritising youth activism and sharing power, and developing diverse, equitable and inclusive communities.  
The grants, announced in June 2023, have been awarded to 13 organisations UK-wide with turnovers of less than £250k.
The up-to-five-year grants (up to £150K) also follow our seven funding principles for co-operative funding. Funding is fully unrestricted, meaning any organisation whose primary mission was to deliver diverse youth leadership could apply.  
FCF round one was the first fund under our new strategy, in which we adopted a participatory grantmaking approach. Our Future Communities Collective, a group of diverse young people led the allocation of the funding. Two members of the Collective are now also part of the commissioning process of the Learning partner.
Read our ITT in full and questions and answers. We're particularly interested in hearing from organisations that share our commitment to diversity, equity and inclusion.   
Email Wendy from our team if you need any further information.