Co-op's Chief Commercial Officer joins our Board of Trustees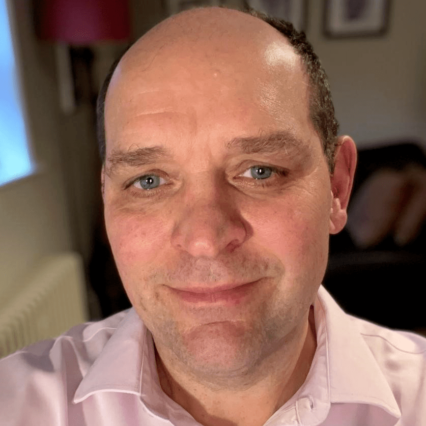 We've welcomed Michael Fletcher, Co-op's Retail Chief Commerical Officer, as our newest trustee.
Michael has has been at the Co-op since 2013 after a 22-year career with Tesco, which saw him take on a number of roles including Commercial Director in Malaysia.
During his time at the Co-op, Michael's teams have been responsible for creating a Food proposition that is compelling in range, value and quality while also ensuring it leads on ethical and sustainable sourcing in line with the Co-op's vision.
He joins the Foundation as we build up work on our strategy, designed to support the Co-op's vision of co-operating for a fairer world, and amplify co-operation as a way to strengthen communities.
Michael said:
"The Co-op Foundation already does incredible work and I'm proud to be a part of their talented team. I hope to help the charity grow in the coming year by raising awareness of everything they do and building networks both inside and outside of the Co-op. The Co-op does things differently and the whole Co-op will always be greater than the sum of its parts. The Foundation is an important part of this."
Nick Crofts, Chief Executive of the Co-op Foundation, said:
"Michael will bring fantastic expertise, experience and commercial know-how to our already talented Board of Trustees. He has helped to lead the Co-op's Food business through an exciting time in its development and I look forward to learning from him as the Foundation agrees its own strategic direction to help deliver the Co-op's vision of co-operating for a fairer world."