Abeer's story: 'You never know what the person next to you is going through'
Abeer helped to create Lonely Not Alone. Three months from launch day, she says we should all recognise that anyone can feel lonely.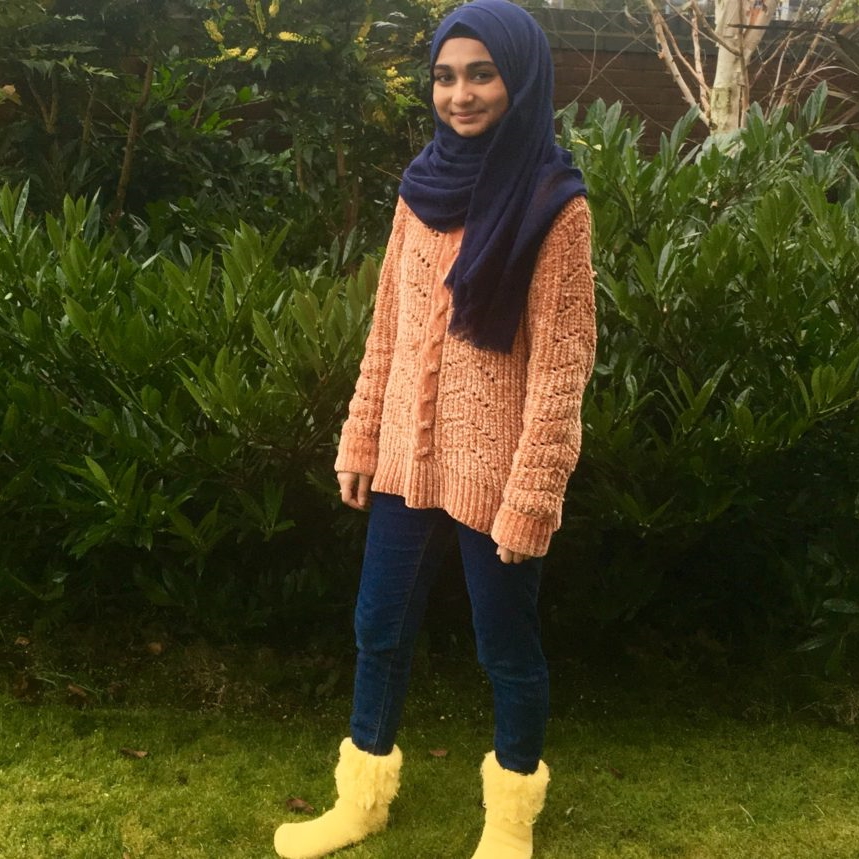 Moving schools – and moving countries – has been the norm for 17-year-old Abeer.
Born in Pakistan, her family moved to Oman and then to England as her father progressed his career as a doctor. Throughout this time, Abeer changed schools frequently and, in Oman, never spent more than one year in the same place.
But while she says this made it difficult to make friends, it also made her more aware and reflective about what other people may be feeling.
Abeer says: "Moving schools was difficult when I was young. It was hard to maintain friendships because people had other priorities and this means I have felt lonely from time to time. But this experience has also helped me realise that it's not just about me – you never know what the person next to you is going through."
Lonely not alone
Abeer's experience of loneliness inspired her to be part of a creative team hoping to build a campaign to help everyone show they care about youth loneliness.
She spent a week alongside eight 11 to 22-year-olds she'd never met before and discussed her own feelings of loneliness, what actions she takes to feel better and how she helps her friends.
This discussion eventually turned into our Lonely Not Alone campaign, which launched in September 2019. The campaign asks people to wear yellow socks – whenever and wherever they like – to show young people they care about youth loneliness.
Abeer said the campaign was welcomed by her friends, in particular:
"My friends were really proud of me and said the campaign was something they really needed. We were all going through exams at the time and we were finding things difficult and stressful. This was a great way to help us open up."
Showing you care
Abeer plans to use what she's learned creating Lonely Not Alone in her future career as a neuropsychologist. She enjoys trying to understand how people can react differently to experiences and then using her knowledge to help them.
She said we could all do the same when it comes to loneliness.
"When we spoke about loneliness as a group, it was obvious that it was something we all felt, but we felt it for different reasons. My message would be to support people around you. It doesn't mean you have to talk about feeling lonely all the time but you can express what you're thinking. If we achieve one thing from Lonely Not Alone, it's that people are more open about their feelings."
Wear yellow socks to show you care about lonely young people. Post your picture to Twitter or Instagram and tag in the campaign using #LonelyNotAlone.