#iwill Week 2019 – young people taking action to show their peers they're not alone
Monday 18 November 2019
Seven months ago, nine young people gathered in an artists' studio in Manchester to tackle one of the trickiest issues we'd encountered in our work tackling youth loneliness.
If most young people feel lonely at some time, why are they so reluctant to talk about it?
The result of this gathering was Lonely Not Alone – the first ever co-designed campaign to help everyone show they care about youth loneliness.
You can get involved in Lonely Not Alone by wearing yellow socks and sharing our animation. Find out why yellow socks matter, read our research, and show us your 'socks selfie' on Twitter.
As we mark #iwill Week 2019 we bring you the stories of three of these young creatives, who embraced the values of co-operation and youth social action to work together, to build connections and skills, and to make lives better for their peers.
'I have realised through this process that I am lovable and wonderful after all' – Taylor, 12, from Greater Manchester (below, left)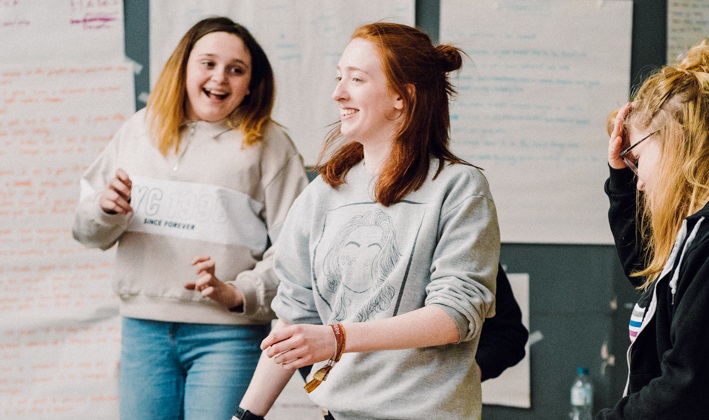 When I was in year one and two of school, I experienced loneliness. I was alone a lot.
People looked at me like I was really scary because I was taller than everyone else. I didn't know what to do or who to tell, so I kept it to myself.
Helping to create Lonely Not Alone has really developed my confidence. I have realised through this process that I am lovable and wonderful, after all, and that has helped me to find better friendships at school.
I want to show people that they are not the only ones who are lonely. We are all here to support each other through the hard times we're having in our lives, and to show our love.
'When you're a young carer, you can feel no-one is caring for you' – Elorm, 15, a young carer from Greater Manchester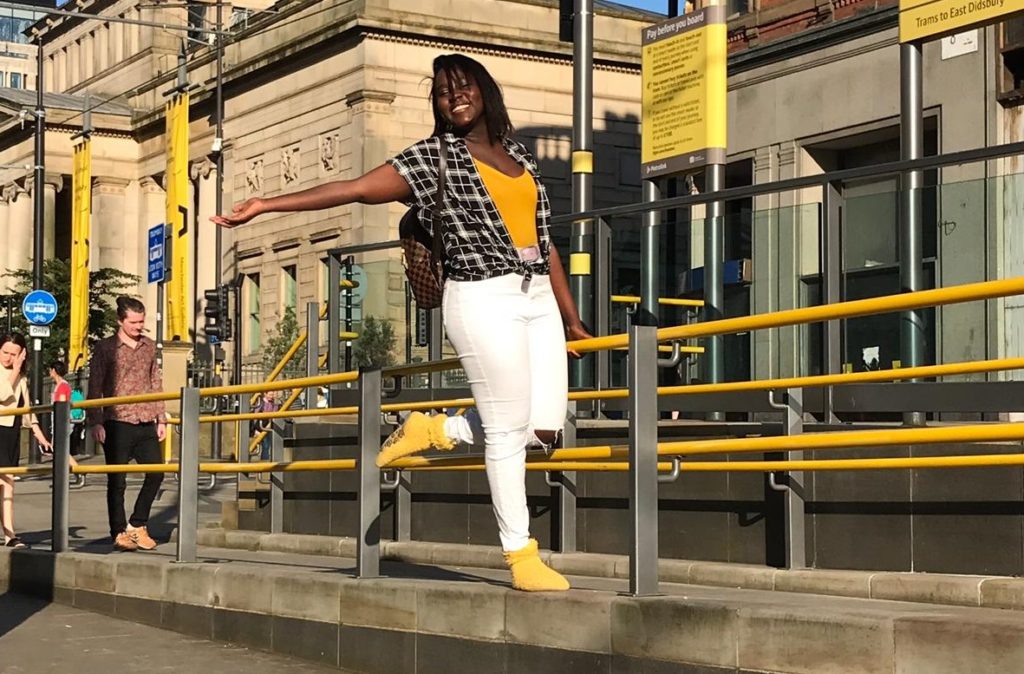 I wanted to get involved in Lonely Not Alone because of my own and my family's experiences with loneliness.
My family moved to England from abroad without really knowing anyone and I became a young carer for my mum. She's also an orphan so it seems like loneliness is her only friend. This drove me to want to help others.
Taking part has boosted my confidence in public speaking and added more skills to what I can do. I'm now so much more knowledgeable in things like making music and recording audio.
I love the message of Lonely, Not Alone. I hope it creates a community and bond between young people and children, and the people around them.
'There are still bits in my life where I feel lonely now. But this process has helped me accept some of those' – Harry, 21, from Frome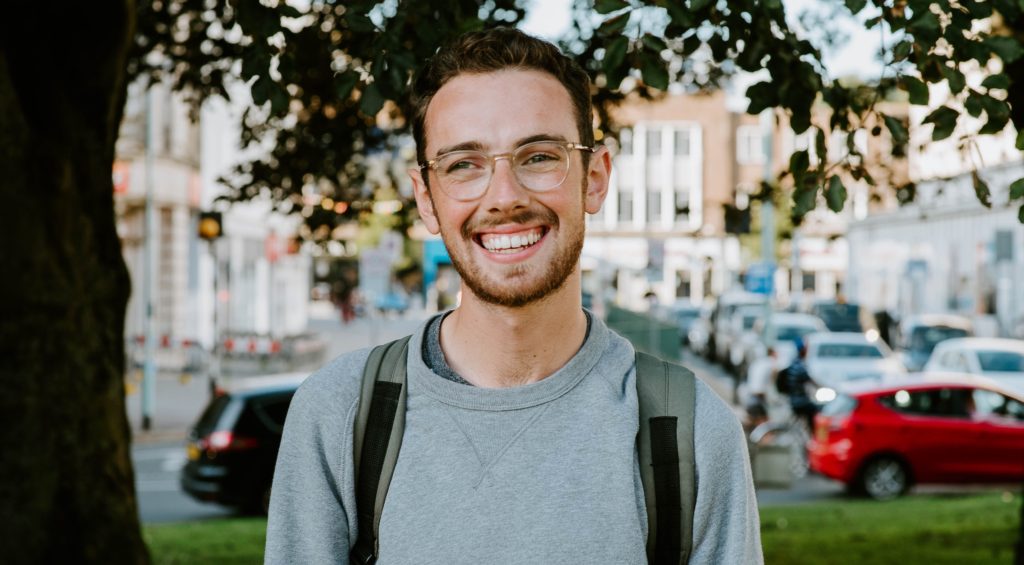 I'm partially sighted and this means I've always felt different to other people.
I was really inspired to be a part of a project that helps young people build awareness of loneliness. We don't expect to resolve the issue yet, but we need to let people know it's there.
There are still bits in my life where I feel lonely, and getting involved with Lonely Not Alone has helped me accept some of those. I'm always working on being comfortable with who I am.
Hear more from Taylor, Elorm and Harry by watching their personal 'yellow sock puppet' videos. Intrigued? Find out more.
Double benefit
We're proud of the amazing campaign our young creatives have made. They had all felt lonely at some point in their lives and they used this lived experience as inspiration to work together and help others.
We see this double benefit of youth social action across all the projects we've funded through our #iwillFund.
Subscribe to our blog to hear first when more funding becomes available or contact us if you, your charity or your company would like to be involved in Lonely Not Alone in 2020.
Co-op Members can help us to do even more to support young people and communities by choosing us as their Local Cause. Alternatively, donate online.