Using drama to beat loneliness and build connections
Friday 25 October 2019
"This experience has really helped my confidence. It's about staying positive now and looking to the future," Tianna, 19.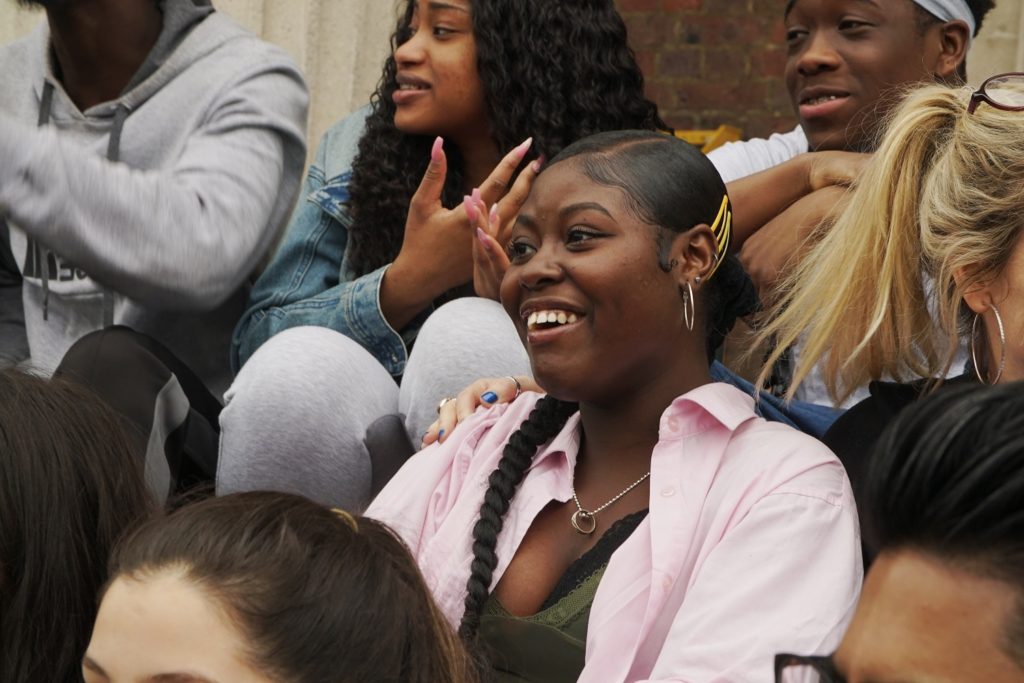 Tianna is one of 22 young people who used their experiences growing up in East London to create a play that focussed on issues that mattered to them and their peers.
Boosting her confidence and skills through coaching sessions and improvised acting practice, Tianna eventually took to the stage to perform 'East Side Story' in front of a 500-strong audience for the London Borough of Culture celebrations at Chingford Assembly Hall.
Now she's looking to the future and has just begun a 15-month apprenticeship with a media production company, giving her the opportunity to realise her dream of a career in the industry.
We part-funded East Side Story through a £10,000 grant to Through Unity from the Building Connections Fund Youth strand.
Building confidence
Tianna had been at college but was finding it challenging to find a sense of direction. Her brother became involved in gangs and after a short period living abroad, she came home and decided to move forward with her life by starting an apprenticeship.
It was then that she found out about the counselling and support services offered by Through Unity.
She said: "I needed to come out of my shell a bit and, slowly but surely, Through Unity helped me to do that. I took part in coaching and workshops that were all about building confidence. I realised through the process that I wasn't a shy person at all, I'd just been hiding away. People have said that I seem different now. I feel like I can just be myself more freely."
Watch this video to see how these coaching sessions and a weekend away helped young people like Tianna:
Treading the boards
A big part of building Tianna's confidence was creating East Side Story, a creative arts project devised to help members of Through Unity tackle loneliness and tell their stories through drama, music, spoken-word and dance. It was supported by Catalyst in Communities and local drama group, Raw.
She said: "[East Side Story] is all about the different issues young people can face. We cover loneliness, running away from home, violence….it was about us and our experiences. It was so exciting to finally be there and be performing. The experience helped me to remember the passion I've always had for music and acting. I want to continue performing now and keep doing what I love.
Tianna continued: "Before East Side Story I would go for interviews for media apprenticeships and wouldn't get them because I lacked confidence. This time, when I went for my interview for my current position I was a lot more confident. My brother's doing a lot better now and as a family we're a lot happier. I'm getting a lot of experience in my apprenticeship and I have opportunities to attend networking events. I hope by the end of my time with them I'll have a clear idea of what I want to do next. I'm looking to the future now with confidence."
Support us to help more young people like Tianna by donating online. Alternatively, Co-op Members can choose us as their Local Cause.