Buddies beating loneliness in lockdown
"Lockdown is hard for everyone, but it can be really hard for people with a learning disability. That's why I'm happy to still be in touch with my buddy, Becky."
Liam, a young person with a learning disability supported by Mencap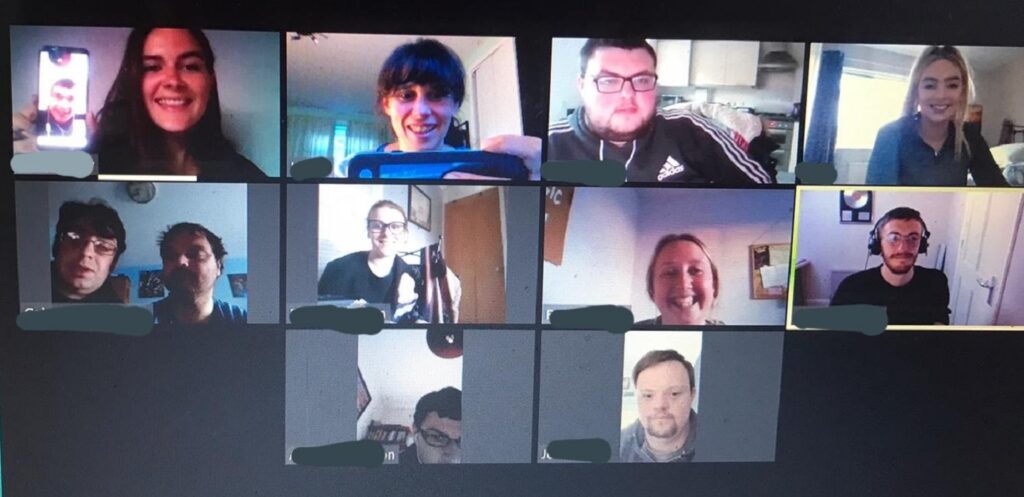 Online quizzes, video get-togethers and Spice Girls sing-alongs are just some of the ways young people with a learning disability are teaming up with volunteers to beat loneliness in lockdown.
The young people involved are all members of Gig Buddies Mencap in Hull and the East Riding, a project supported with a £70,000 grant from our #iwill Fund. Gig Buddies matches 'buddies' – young people with a learning disability aged 18 to 25 – with local volunteers of the same age to build friendships and tackle feelings of loneliness.
Prior to lockdown, buddies would meet to attend gigs, watch films or catch up over coffees. But the confidence they've gained since the project started last year means they're now able to move these relationships online, and thrive in the process.
"Our buddies have been really excited to take ownership of our online get-togethers," says Emily Clixby, project lead. 
Learning disability and loneliness
There are about 1.5m people with a learning disability in the UK. Research from Mencap says people with a learning disability are seven times more likely to feel lonely than the general population. 
Gig Buddies in Hull and the East Riding uses social action to tackle this among young people. They pair local volunteers with buddies who have a learning disability and support them to build friendships and get involved in their community. They hold one-to-one sessions and fortnightly group socials.
Emily says: "Loneliness is particularly challenging for young people with a learning disability. They're coming out of kind of mainstream education and going through a big transition. It can be really scary. 

"This project is great for our buddies but also a fun opportunity for our volunteers. They often come to us to help build their own confidence, and it seems to work." 
Moving online
Gig Buddies moved quickly to help their young people when lockdown began by transferring group social events online and supporting buddies and volunteers to do the same with their one-to-ones. Emily said the group needed little encouragement.
"Moving to video calls was natural for a lot of our buddies and we could see their confidence had grown because they also wanted to help run the social events and quizzes, too. They're putting their own ideas forwards and we're looking forward to our next quiz and Spice Girls block party!" 
Buddy Liam who has a learning disability added: "It's been really good to still speak to other Gig Buddies and see their faces through our virtual socials, even if it's over a camera. It makes me feel less lonely and helps to feel like we're all in this together. 

"Becky and I are also planning what we'll do after the lockdown – we both like a latte so I can't wait to go for one again and we'd both really like to go to a football match!" 
Young people can sign up to be a Mencap Gig Buddy in Hull and East Yorkshire, or Bradford.
About the #iwill Fund
The #iwill Fund is a £40 million joint investment from the National Lottery Community Fund, using National Lottery funding, and the Department for Digital, Culture, Media and Sport (DCMS) to support young people to access high quality social action opportunities. We act as a match funder.
The #iwill Fund supports the aims of the #iwill Campaign that wants to make social action a part of life for as many 10 to 20-year-olds as possible.