Helping bereaved young people to be heard
"Coming here has helped me build up my confidence and my self-esteem. I realised I could get through it."
Amy, a young person supported by The Edward's Trust bereavement charity.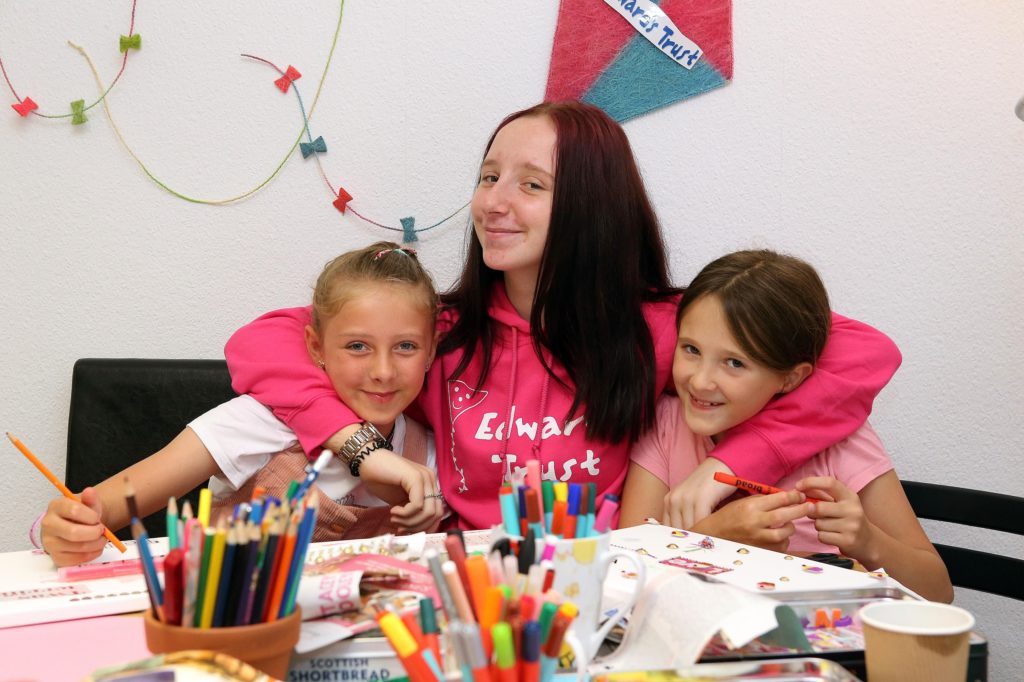 Amy, 15, came to The Edward's Trust after her stepdad died on Christmas day. Feeling physically and emotionally affected by his death, it helped her to talk about her experience while also supporting and advocating for other young people going through the same thing.
"Edward's Trust is an amazing organisation because everyone comes together to help each other; it's like a massive family. Seeing what other people have been through makes you feel less alone when you've lost someone" – Amy.
We supported The Edward's Trust through a grant of almost £80,000 from our Building Connections Fund Youth strand to help expand their work tackling youth loneliness among bereaved young people.
Helping each other
The Edward's Trust helps more than 3,000 children and families suffering from traumatic bereavement every year. The team offers support like social activities, group sessions and counselling.
Our funding has allowed them to run programmes such as peer support courses for young people and creative activities, like art therapy.
"My stepdad was like my best friend, so when he died it was really hard on me.

"By coming Edward's Trust and getting support I've been able to build up my confidence and self-esteem. It made me realise that I can get through it.

"As younger people come in, they look at people like me and think 'she's lost someone and she's getting through it'. By helping others, I've helped myself, because I feel like I'm making a difference" – Amy.
Speaking up for others
Our funding has also helped The Edward's Trust to develop advocacy programmes that are shaped by young people themselves.
These programmes allow them to connect with networks, such as employers, so they can better understand what bereaved people may be going through, and how they can help.
"Voices of young, bereaved people are not heard; and they need to be.

"Through our youth advocacy programmes, young people are going out and talking about their journey as a bereaved young person and actually saying to people 'we need support and you need to make sure you support us'.

"Being a bereaved child is a very lonely and isolating place. We ensure that young people have a space to support one another, to care for one another, to share their stories and, most importantly, realise that they're not alone" – Yvonne Gilligan, Chief Executive of The Edward's Trust.
About the Building Connections Fund
The Building Connections Fund Youth strand is a partnership between the Co-op Foundation and government which enhances or expands organisations that are tackling youth loneliness.