Co-op Members raise more than £238,000 to tackle youth loneliness – how you're changing lives through 'Belong'
Co-op Members raise more than £238,000 to tackle youth loneliness – how you're changing lives through 'Belong'
Saturday 24 November 2018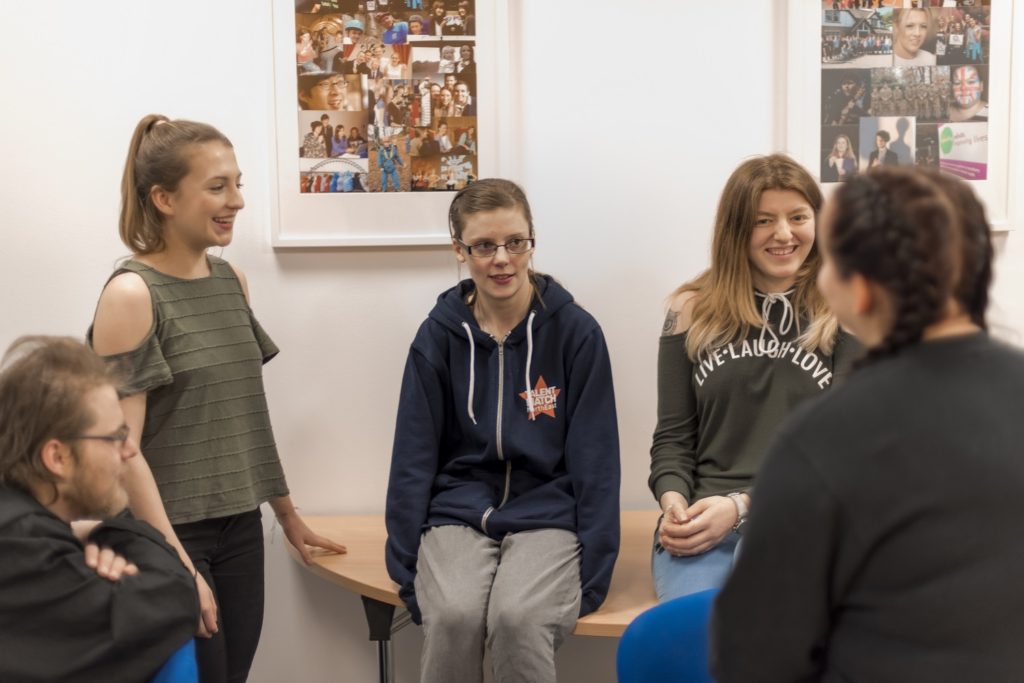 Thank you to every Co-op Member who chose to give 1% of what you spent on selected Co-op-branded products and services to help us tackle youth loneliness through Belong.
Together with more than 63,600 other Members, you raised an incredible £238,192 in just 11 months by choosing us as your Co-op Local Community Fund Local Cause. This has helped us connect and empower young people, strengthen youth services and tackle stigma.
And with Co-op colleagues, Members and Causes getting together today to mark the impact of the Community Fund for Payout Celebration Day, we thought you'd like to hear from some of the young people our programme has helped.
Co-op Members who have not yet chosen a cause can click here to nominate Belong.
Coaching care leaver Rachel to make the most of college
A 2016 Government report noted that "the biggest issue raised by care leavers was one of isolation and loneliness". That's why supporting young people with experience of being in care is one of the main priorities for Belong. We already fund projects in Cornwall, London and Manchester, and we'll extend our reach further next month, when we award grants from the Building Connections Fund enhanced Youth strand.
Rachel struggled with similar feelings of loneliness when she first joined Become's coaching programme – part-funded with a £20,000 Belong grant. She described herself as "nervous and lonely" and, as well as being worried she'd fail her GCSEs, she didn't feel confident to make friends at college. That's where Helen helped.
Helen coached Rachel to choose realistic goals and find a way to achieve them when things got hard.
"When trying to make new friends and speak to new people, Helen coached me to imagine my mum on my shoulder," says Rachel. "She's one person I always feel confident and comfortable around. Now, as well as passing my maths GCSE, I've made a lot of new friends in college." Hear more from Rachel in this video.
Overall, our funding has helped Become coach 23 young people to build stronger relationships and feel part of a community.
Helping Kira become a leader
Kira, 17, from Bolton, has cerebral palsy and uses a wheelchair. Like many disabled young  people, she's had to overcome a number of challenges, including feeling lonely and isolated.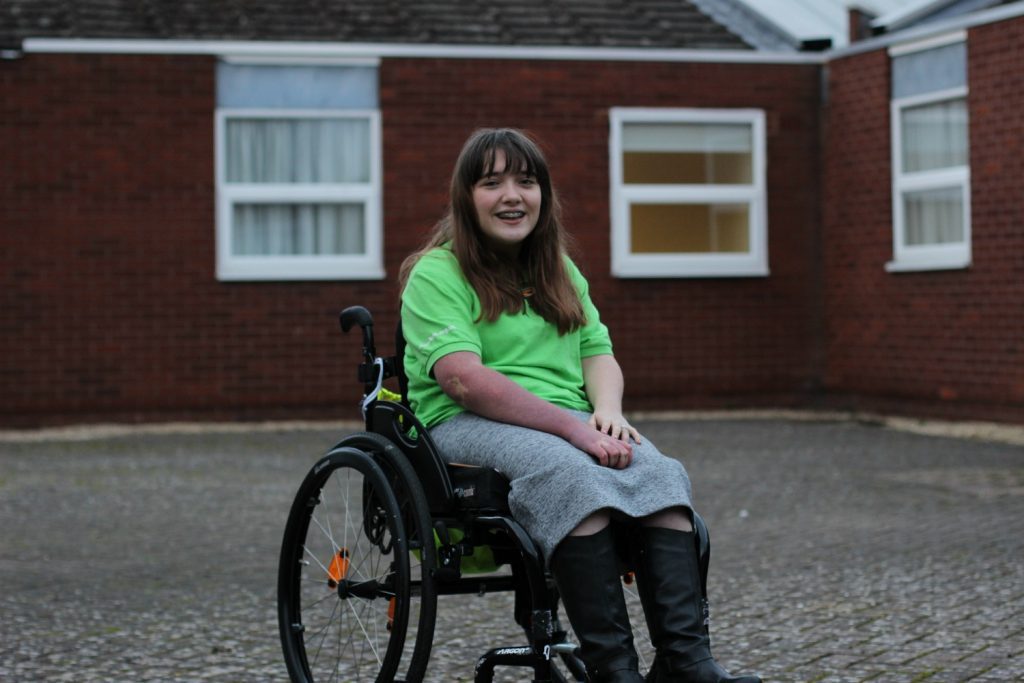 Our partner Whizz-Kidz, has helped her combat these issues through £20,000 of Belong funding for the Young Leaders Programme.
This programme helps disabled young people increase their confidence by completing training modules that build skills and connections, and empowers them to take on leadership roles. Young people also work towards an award that can help improve job chances.
As part of her Leadership Award, Kira led a Whizz-Kidz panel event for charity supporters. She said: "After the event, I felt very proud of myself. It felt reassuring to know I was definitely making a difference and helping to build a more accepting and accessible society. I wouldn't have been able to do this without being a Young Leader, which has increased my confidence so much."
Kira has since been so inspired by her leadership course that she has successfully applied to be the Chair of the Whizz-Kidz 'Kidz Board'.
Overall, Whizz-Kidz' Young Leaders Programme has helped 66 young people increase their confidence, make new friends and become leaders.
Sowing the seeds for better connections for Bilaal
As a young person, Bilaal struggled with confidence and rarely got to speak to people in his community.
He said: "I always relied on my family to go to new places because I wasn't confident travelling long distances on my own. I wanted to meet new people but I was unsure where to start."
Our partner, Changing Our Lives then stepped in to help. They used a £20,000 Belong grant, to run Common ground – a community connector programme that pairs young disabled people and young people with experience of mental health difficulties from minority communities with other people in their local area who have similar interests. This helped Bilaal transfer his love for gardening at home into making new friends in his community.
His confidence has now increased and he is using his skills and knowledge to improve his life and the lives of those around him.
He said: "I'd like to thank Changing Our Lives for their help. I always enjoyed gardening at home but now I'm using my enthusiasm to contribute to my community."
Our funding for Changing Our Lives has helped 62 young people feel part of their wider community, who value their contribution.
You've made a huge impact
By raising almost £240,000, Co-op Members have helped us make a very real impact to the lives of young people like Rachel, Kira and Bilaal – thank you.
But our work is not over. Recent research from BBC showed young people feel lonely more than any other age group while our All Our Emotions Are Important report found less than one in five young people (19%) think youth loneliness is taken seriously as a social issue.
Over the next year, we'll continue to tackle these issues through Belong, creating new resources that will help youth workers better combat youth loneliness, and work with young people to create innovative ways to overcome stigma.
Co-op Members can continue to support our work by choosing us as their Local Cause. Fundraisers can also give online or donate unwanted clothes and shoes to official textile banks at Co-op stores.