Young people might be lonely, but they're not alone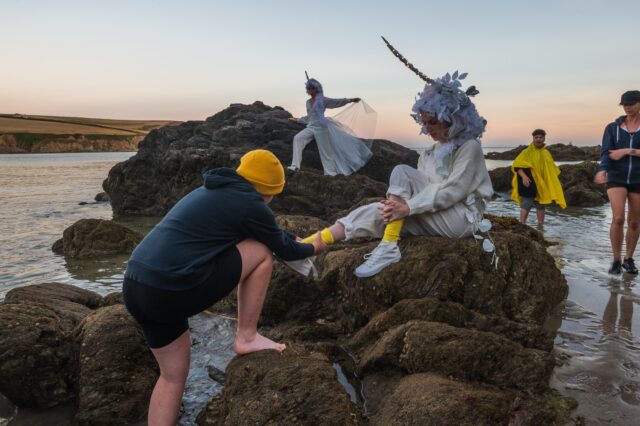 Today, we launch the Lonely Not Alone campaign for the fourth year in a row to tackle the stigma of youth loneliness. To say I'm extremely proud of this year's campaign is an understatement. 
Working with the young co-designers has proven to me the extraordinary impact we can have on the world and on our communities when we give young people a voice. Thank you to all of them for everything they've done.
Now it's over to supporters, charities, funders and the public at large so show that youth loneliness matters today and over the next few weeks.
Get involved by downloading and sharing our social media assets.
Join the #LonelyNotAlone conversation on Twitter and Instagram to help young people grow in confidence talking about loneliness. By working together, we can build fairer and more co-operative communities and deliver on Co-op's vision of 'Co-operating for a Fairer World'.
Tackling youth loneliness matters
Since we launched in 2019, 3.1m young people have seen our campaign and 97% of this group have taken an action to help themselves and others. However, our recent research, A Friend in Need, suggests there is more we need to do to tackle the stigma of youth loneliness:
95% of young people feel lonely but only 35% feel confident talking about loneliness
55% of young people say not having the money to take part in activities has a negative impact on how lonely they feel
83% of young people have taken an action to help other young people they think may be lonely
52% of young people who've felt lonely said a friend reaching out to them makes them feel better
Lonely Not Alone 2022
Last year, we built a digital universe where more than 150 young people were brave enough to share the one small step they'd taken to tackle loneliness.
Each time a young person shared their story, we helped them find their constellation where they could read about others going through the same experiences … their tribe.
This year, thanks to the amazing ideas put forward by our young co-designers, we have expanded our universe. We're inviting more young people to share their stories and encouraging people of all ages to send in a message of help lonely young people, too.
Only 24% of young people say they believe youth loneliness is treated seriously by society – a 20% decrease from November 2021. Messages of support will help everyone show they care as we work hard to change this.
We hope the stories and messages will show lonely young people that they're not alone and inspire all young people to take actions that could help themselves and others.
Get involved
Help us spread the word about Lonely Not Alone:
If you're a young person aged 25 or under and feel comfortable, please share your story to the Lonely Not Alone digital universe. You can also read about other people's experiences and, perhaps, discover the one small step that could help you.
Please consider adding a message of support to young people everywhere who feel lonely on the Lonely Not Alone universe. Your message could make a real difference.
If you're aged over 25, please share Lonely Not Alone in your networks or promote us on social media using these suggested messages and assets. If you run a youth project, please explore our youth work pack to help you speak to young people about loneliness.
We have a chance to make a difference. Please join us.
A huge thank you
We want to thank everyone who has helped to create this year's campaign:
Our wonderful young co-designers – Rosie (14), Anthony (18), Claire (18), Nathan (18), Zak (17), Marion (18), Elorm (18), Chloe (19), Charlotte (20), Alima (20), Helen (22), Chloe (19)
Our campaign partner Effervescent, who have helped to bring our young co-designers' ideas to life, creating something truly beautiful
Everyone who's already agreed to support this year's campaign and help us reach even more young people
You might be lonely, but you're not alone.