Let's create a kinder society for young people to thrive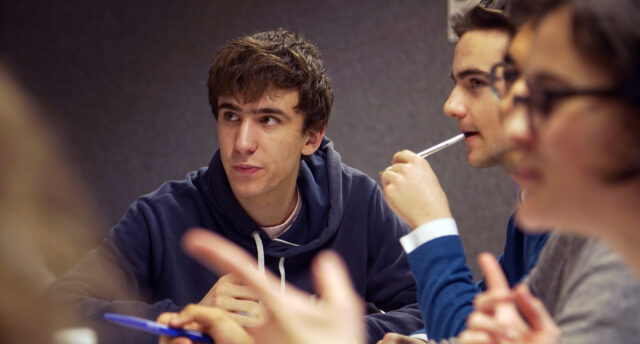 For the past five years, we've been working with our partners UK-wide to tackle youth loneliness. We've awarded more than £6.5m in grants to local organisations and helped to build networks and resources so youth workers can connect and collaborate.  
In addition to this, our Lonely Not Alone campaign has also started to tackle the stigma of youth loneliness so young people can feel more confident talking about the issue.
Our new One Small Step report looks at the state of youth loneliness in the UK today. It shows that despite our best efforts – and the inspiring work of hundreds of our partners – we've got lots more to do to help lonely young people.
Needless to say, we're passionate about co-operating with young people, partners, government and other funders to deliver on this. Make sure you're subscribed to this blog – and follow us on Twitter – to keep up to date with what we're doing and when.
We announce all major new funds here, first.
Life on hold
The past 18 months have been disjointed, traumatic and seemingly never ending for so many of us. Young people, in particular, have seen their lives put on hold as universities and schools have closed, social distancing has limited contact and ways of communicating have changed forever.
The pandemic has also had an impact on loneliness. Although our latest findings show that overall levels of youth loneliness have remained static since last August, there are now almost 400,000 more chronically lonely* young people in the UK today – 1.9 million in total.
When you consider the fact that Co-op also recently found children as young as 10 feel permanently disadvantaged by pandemic, this is undoubtedly a very difficult time for our younger generations.
That's why we continue to work with our partners to tackle youth loneliness in communities. We also welcome the government's latest funding available for organisations targeting support at groups at high risk of loneliness.
Loneliness contributes to poor mental wellbeing
The proportion of young people who say they're chronically lonely is shocking and uncomfortable. And when we looked into the impact loneliness is having, we found a worrying link between loneliness and poor mental wellbeing that we believe needs further examination.
Almost nine out of 10 (85%) chronically lonely young people say loneliness negatively impacts their mental wellbeing while 70% say it makes them less able to perform well in school or work.
And it's not just those who are chronically lonely who are affected. Of those who said they're lonely at least occasionally, three quarters said it made them more worried or anxious.
We're in the middle of developing a new strategy and, although these stats are difficult to read, insight like this will help to guide our future direction and support.
Co-operation is key
The question is: what can we do about youth loneliness and its subsequent impacts on wellbeing? It's certainly not something that we can address overnight or eradicate entirely.
But we can strive to create a kinder society to help young people thrive while also trying to remove the stigma around loneliness itself.
These are two things young people told us we need to focus on in the One Small Step report, but don't expect them to sit back and wait for us to get going.
Three fifths of young people who've felt lonely said it made them want to help other lonely young people. On top of that, over half (56%) said they would be comfortable taking an action to raise awareness of youth loneliness. And that is very handy, because…
Lonely Not Alone is back on 14 October
We believe that young people should be at the heart of decisions that affect them. That's why we have a Youth Advisory Group to inform our funding and strategy work and why we work hand-in-hand with young people to create Lonely Not Alone to tackle the stigma of youth loneliness.
We've been running our campaign for the past two years and thousands of you have shown your support, including by wearing yellow socks in solidarity.
This year's campaign hopes to build on this by asking young people to anonymously and safely share the one small step they've taken to tackle loneliness. We hope this will build empathy and understanding and share some useful, practical tips for lonely young people.
We launch on Thursday 14 October, and I hope all of you can get involved in some way. Sign up to our campaign newsletter today to find out more about how to get involved and keep up to date on Twitter and Instagram.
*chronically lonely young people are those who answered 'often or always' to the question "How often to do you feel lonely". Read more about the ONS Loneliness Measure.