Supporting prospective Black and Asian trustees to get on board
"There is a real under-representation of Black and Asian people on trustee boards. The Co-op Foundation's support will help us work with partners to find solutions to this and attract a greater diversity of people into leadership roles."
Malcolm John, Founder of the Action for Trustee Racial Diversity campaign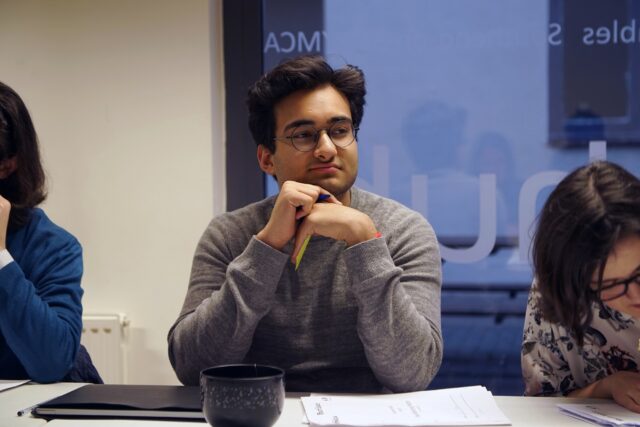 We're funding work that will boost the number of Black and Asian trustees, so charities can more effectively represent and support the communities they serve.
Our £20,500 grant to Getting on Board in 2020 will enable them to work in partnership with Action for Trustee Racial Diversity on a new guide and awareness projects around trustee diversity.
Funding forms part of our work where we tackle inequality by supporting voices to be heard from under-represented communities. It also builds on our previous grant to the Young Trustees Movement that aims to double the number of trustees aged under 30 by 2024.
Increasing trustee diversity
Research shows that just 9.6% of charity trustees are from black or minority ethnic backgrounds while only 2.9% are women of colour.
Malcolm John, a Trustee for the Association of Chairs, set up the Action for Trustee Racial Diversity campaign to tackle this.
He works in co-operation with other organisations, like Getting on Board, to provide charities with knowledge, resources, toolkits and networks on racial diversity. He says it's essential for charity effectiveness, as well as an equity issue.
Malcolm said: "Diversity at any level is a positive thing because it brings together people who think differently. Within charity boardrooms, greater racial diversity means much more because you can also better understand your community and potentially change the way they see you, too.

"As well as educating charities, we also need to attract more Black and Asian people to apply for trustee roles, themselves. There's an army of highly skilled individuals out there who have a lot to offer."
Outputs from our grant
We're passionate about investing in organisations that truly represent communities who are often ignored.
Action for Trustee Racial Diversity and Getting on Board will help us achieve this by using our funding to create the first practical guide for charities on how to recruit and retain new Black and Asian trustees.
Funding will also help to further develop a database of organisations from which charities can recruit Black and Asian trustees, and support future awareness-raising activities.
Malcolm said: "2020 was a difficult year for so many reasons but there are things we can learn and build on because it changed the way many people think about race. The challenge now is to sustain this momentum."
Read more about Action for Trustee Racial Diversity and Getting on Board. Follow us on Twitter to keep up to date with progress this year.
Our own commitment
Jamie Ward-Smith, Chair of the Co-op Foundation, says: "We're looking forward to working with Getting on Board and Action for Trustee Racial Diversity through 2021 as we build on the positive steps we've already taken to develop the diversity of our own Board.

"We're proud that more than 50% of our Board are women while we've also hired a number of younger Trustees over the past two years to complement the experience we already have. This aligns with a grant we recently awarded to the Young Trustees Movement. We have more to do, and we hope to use learning from this project to make positive steps towards building a board that truly reflects the diversity of all the communities we support."
Head to our Impact Report to read more about what we achieved and learned with partners in 2020.