Building our understanding of ethnic diversity in tech
Annette Joseph is the founder of Diverse and Equal, an organisation that aims to tackle inequality in tech by increasing the number of people from under-represented groups and changing the way diversity is discussed.
In this guest blog, Annette talks about research Diverse & Equal and Honey Badger carried out in 2020 into the experiences of people of colour in tech. Work was funded through our Luminate partnership and support for the Greater Manchester Responsible Tech Collective. We work with the Collective to tackle inequality by supporting the development of ethically and inclusively-designed technology. Ethnic equality in tech is an ongoing priority for the Collective.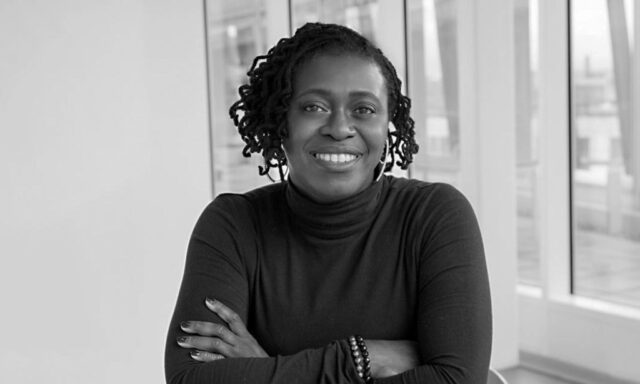 There are huge misconceptions around the issues of diversity and inclusion in the workplace – especially where race and ethnicity are concerned. Even the biggest advocates of diversity can sometimes have thinking and behaviours that can be quite harmful. This inadvertent thinking oftentimes results in insurmountable obstacles and unfairness throughout the career journeys of people of colour.
I was approached by Lauren Coulman from the Greater Manchester (GM) Responsible Tech Collective in late 2019 to look at how we might embed inclusive culture throughout tech organisations in the region. Lauren brought together a group of individuals, many from the GM Tech Collective, that represented a cross section of the types of tech organisations in the local tech space.
Inclusion is a big topic. To be effective with limited time and budget, we agreed to narrow the focus. Initially, we explored issues around gender, race, disability and LGBTQ+. We felt that race was the topic that made people the most uncomfortable – and was consequently discussed the least – so we centred our attention there.
After a few initial meetings, in mid-2020 I stepped up to lead the project alongside Vimla Appadoo from Honey Badger. My organisation has been working to increase the number of people from under-represented groups in tech for several years and it was a topic that both Vimla and I felt very strongly about.
Even though we had plenty of evidence of how these beliefs and behaviours had affected our careers, we were keen to know if these were personal experiences or a pattern. We set out to surface the experiences of people of colour in tech in an open way that would tell the full story – and knew the best way to that would be through data.
We created a survey that was sent out across the region to get a view of WHAT was happening. People from Black, Asian and minority ethnic backgrounds were interviewed by our teams to get insight as to WHY.
Our key findings
43% of Black, Asian and ethnic minority employees say they have experienced workplace bullying
43% of Black, Asian and ethnic minority employees felt they were underpaid, compared to just 26% of white employees
71% of Black, Asian and ethnic minority employees felt that promotions weren't fair, compared to 35% of white employees
Hearing interviewees recount experiences that I went through throughout my 30-year career was challenging. There were times during synthesis and workshops where participants' trauma triggered memories of our own trauma, which was difficult.
The most challenging discovery for me was the way people of colour adapt to negative situations – almost seeing them as a trade-off for being in places where they didn't quite "belong". And realising that I've been in situations where I've done that, too.
What's next?
We shared our findings with fellow tech organisations at the end of 2020. We're now looking to develop a diagnostic tool and set of standards that will help organisations to increase their productivity and profits through ethnic inclusion.
It's important that organisations realise the importance of this issue and not just frame it as ethics. There are real gains to be made. Organisations that are inclusive and ethnically diverse are 33-35% more profitable with greater innovation, better job satisfaction and employee retention. Equity in tech spaces allows everyone to thrive.
Together with Noisy Cricket, we're currently pulling together a strategy for a wider collaboration to build on this work.
Annette's key realisation from the research
People of colour generally stay silent and search for other causes – rather than attribute negative treatment to their race. 'Racism' is a conclusion that is usually derived after all other options have been exhausted. People's perceptions may be unreliable, so tracking data in the right way is key to revealing patterns which may otherwise go unrecognised.
Co-op Foundation plans
We invested almost £100,000 into the Luminate Thought Leadership programme in 2020 and we're excited to build on its early success. As of February 2021, we're working with our Luminate partners to look at what a second version of this programme could look like.
Follow us on Twitter to keep up to date or head to our Impact Report to read more about what we achieved and learned with partners in 2020.