Guest blog: Pioneering digital and social innovation through the Federation Programme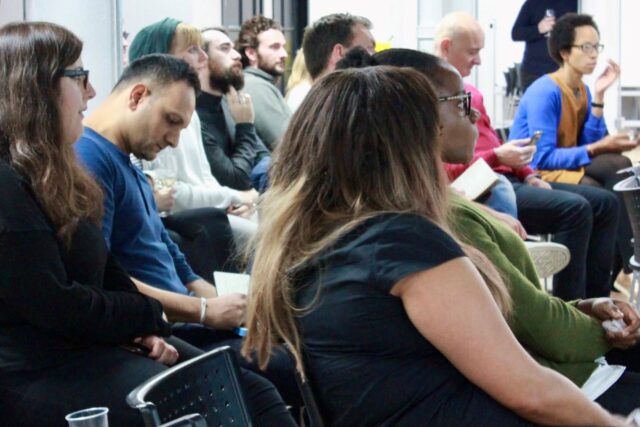 By Linda Humphries, Founder of Paper Frogs
The Co-op Foundation has recently been awarded a second grant from Luminate to deliver a new phase in its Federation Programme. It's an incredible opportunity to build on the amazing work done by 26 early-stage social enterprises, charities and community activists involved in the first phase. Read about their successes and learning in this report.
The Foundation has now partnered with two Greater Manchester based organisations to deliver the next phase, Noisy Cricket and my company, Paper Frogs. For this phase of the programme, we will be collaborating with social enterprises and charities whose activities focus on working together to uphold data and digital rights. We will be working to reduce inequality and empower under-represented communities across Greater Manchester.
We'll be encouraging organisations to consider the wellbeing and rights of everyone in our communities when they design and build products or services. We aim to open up opportunities for communities – particularly under-represented communities – to get involved in all stages of technology, policy and service design in local organisations and institutions. Getting local people involved from the start helps to make sure that what organisations and institutions are creating works for the communities they're designed to serve.
Sign up to this blog and follow Co-op Foundation on Twitter to be the first to know about opportunities to get involved.
Why this matters
Digital technologies are already controlling access to employment opportunities, and key services like education, healthcare and housing. Unfortunately, the Lloyds Bank Consumer Digital Index 2020 showed nine million people in the UK may be unable to use online devices without assistance. An estimated 11.7 million encounter barriers to doing more online.
People with an impairment are 25% less likely to have the skills to access devices and get online by themselves. Women and people from lower socio-economic backgrounds are also more likely to be digitally excluded. There's a gap in data relating to people of colour and this is part of the problem. If the data doesn't exist, how can decisions on service provision be well-informed?
We know that under-represented communities are disadvantaged by digital exclusion. The gaps have become more visible and have widened because of the impact of the pandemic. You can read more about that in the House of Lords report Beyond Digital: Planning for a Hybrid World.
Alongside this, people are growing more concerned about the use of personal data to gain influence and profit, regardless of the potential damage to society. But practices like these continue, often shrouded behind lengthy service agreements that are too long and complex to read. This is chipping away at trust in governments and organisations but often people don't have the opportunities, skills or knowledge to challenge what's being done.
How we'll be working
Our Federation Programme has three main activities and in each one we'll be championing lived experience, co-design and participation:
Capacity building – we will be awarding grant funding and skills support to some of the organisations and activist communities involved in phase one of the Federation Programme. Organisations will need to have a mission that is aligned with what we're doing to be eligible.
Collective action – supporting the work of the Responsible Tech Collective, we'll be putting in place the building blocks that enable organisations to partner on collaborative projects that bring humanity back to tech. Our intention is that these will be led by members of the Collective.
Community building – we will be strengthening support networks that open up collaboration opportunities. These will be for social enterprises that are successful in gaining a capacity building grant or who are participating in collective action projects.
The Federation Programme has always attracted brilliant people doing amazing things. It's a real credit to everyone who has participated. I have no doubt that it will continue to make a lasting, positive impact on the city and the people who live here.
If you have any questions about the programme, get in touch with the Foundation team, Paper Frogs, or Noisy Cricket.