How young people's voices help us allocate funding
Friday 14 December 2018
"I recommended projects that I thought would really help people to 'belong'" – Claire Muhlawako Madzura, 14, a student at Co-op Academy Swinton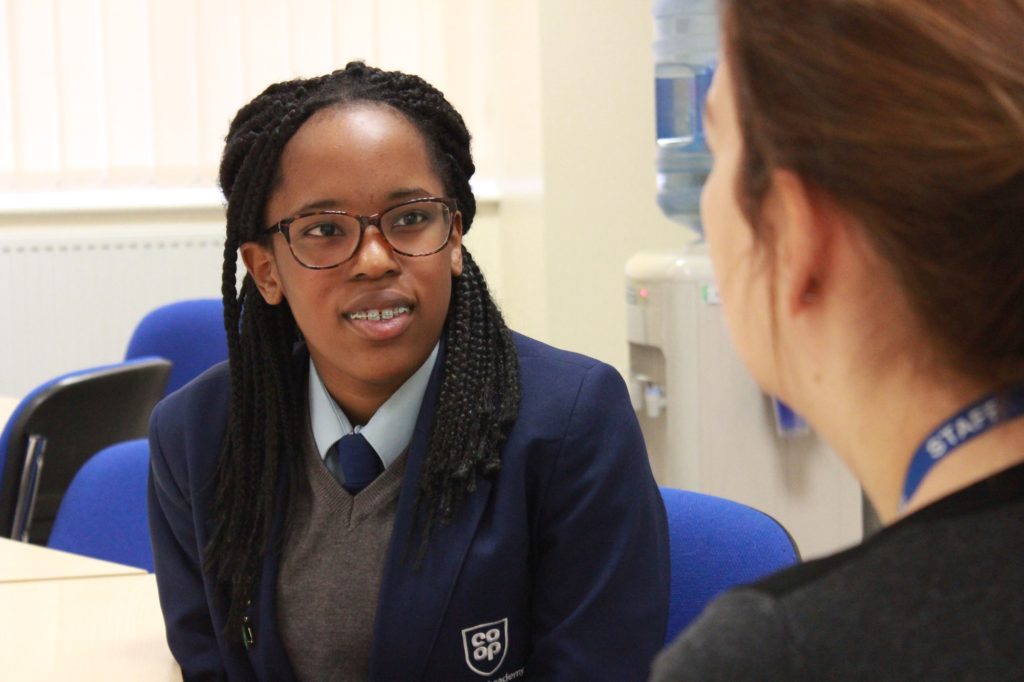 Listening to the communities we serve and ensuring they have a voice in what matters to them is one of our key commitments to democracy.
That's why, when we gathered a panel of experts together to recommend projects for funding from the Building Connections Fund Youth strand, we invited young people into the room to have their say on what would work best tackling loneliness among their peers.
This is one of their stories…
Experience of loneliness
Claire, 14, is a Year-10 pupil from Co-op Academy Swinton, near Manchester. Her favourite subject is maths and she'd love to be a neuroscientist. But, at the moment, she says school is also important for a second very different reason.
"I really enjoy school and learning new things is one of my favourite hobbies but I also come here to spend time with people," said Claire. "I'm an only child and I've felt lonely before. But I believe that 'belonging' is about feeling safe and comfortable in a place and, although I only have a small group of friends, they give me that emotional security.
"Loneliness is a major issue in society. Everyone wants to be welcomed but when that's not the case, it's easy to end up feeling lonely in a crowded room. That's one of the worst things you can feel."
Getting involved with the Co-op Foundation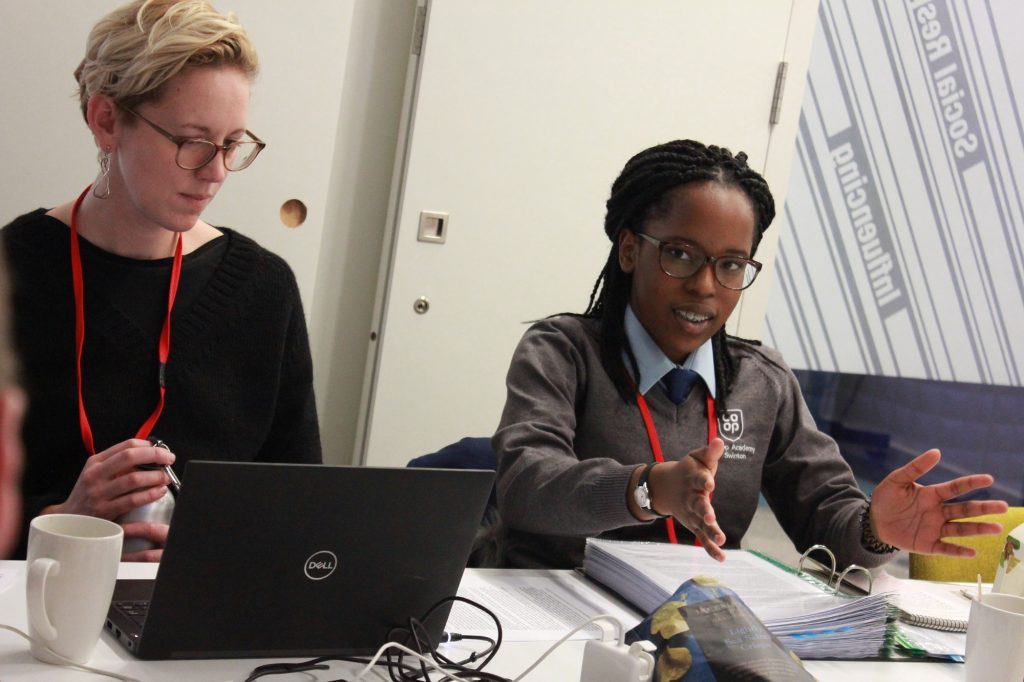 As a young person who has felt lonely, Claire was perfectly placed to help us assess applications for funding from the Building Connections Fund Youth strand.
We had received a record 822 applications for grants when the fund opened this summer. After reviewing these against six criteria, including diversity and inclusion and youth voice, we shortlisted 48 for a panel to review in depth.
Claire joined this panel alongside fellow young person Lois, from Co-op's Young Members' Group, civil servants, staff and trustees from the Foundation, and research experts on young people.
Input from Claire and Lois meant we had invaluable insight into which projects young people thought would make most impact and what best reflected reality for their peers. Following review, projects were then recommended to our Board of Trustees for funding. Successful applicants will be announced by Government later this month.
"Taking part in the panel was a great opportunity," said Claire. "It was important that a young person like me could have a say in decisions that would affect others my age. When you are not involved in a subject you need people who are to help you know what to discuss.
"I looked at how young people would benefit first and I recommended projects that I thought would really help people 'belong'. I hope this will help because that's what I enjoy doing."
Continuing to have an impact
We believe involving young people in how we work and how the wider sector tackles youth loneliness is essential if we are to make a lasting difference to an issue 65% of young people believe is a problem for their age group.
That's why young people will continue to be involved in the Building Connections Fund Youth strand, co-designing projects we fund and helping us evaluate success with government. Their voices and opinions will not only improve lives today but also in the future as we build up our understanding of what works tackling youth loneliness.
We will also engage with young people in the coming months as we work together to build a new campaign aimed at tackling the stigma of youth loneliness.
Four out of five young people cite fear of reactions as a barrier to speaking about loneliness and we'll be working closely with Belong partners to find out why this is, and what can be done to overcome the problem. We'll also be engaging with communities, government and the youth sector to make a difference so watch this space and tell us what you think would work below.
Help us continue our work
Co-op Members can support our work by choosing us as their Local Cause. Fundraisers can also give online or donate unwanted clothes and shoes to official textile banks at Co-op stores.