Listening to children and young people to help us tackle loneliness together
Friday 7 December 2018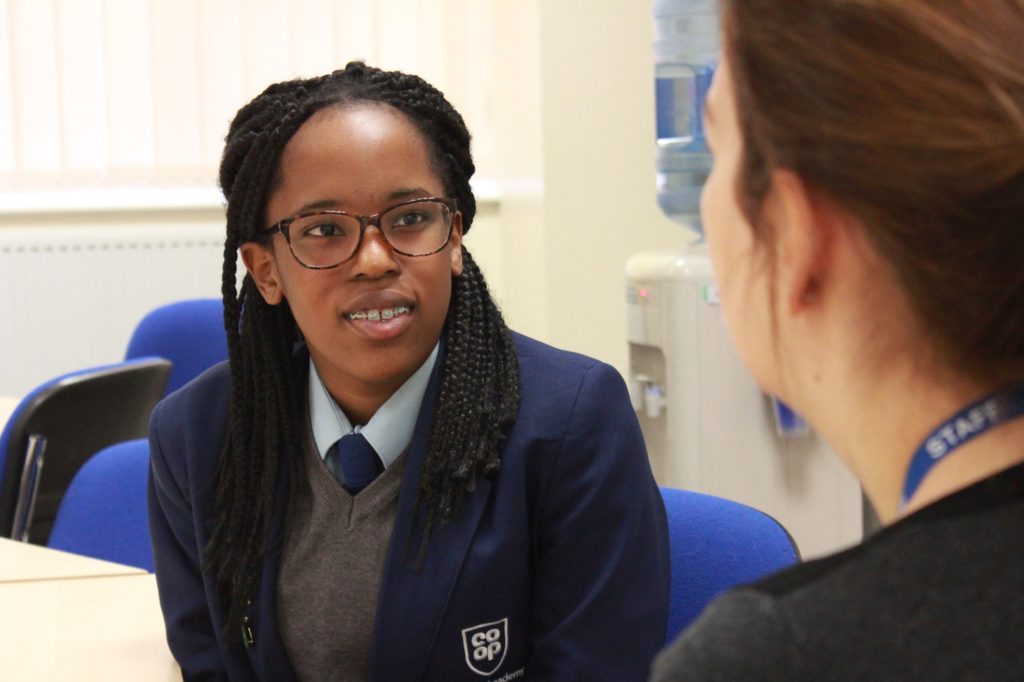 This week, we welcome new research from the Office for National Statistics (ONS) on loneliness in children and young people. Here, we look at how this sheds new light on loneliness in younger children and those from lower-income families – and what we can all do to help.
What does the research tell us?
Most previous youth loneliness research has focused on those aged 16 years old and over. So it's of real value that ONS has studied loneliness in children as young as 10.
They found that 10 to 12-year-olds feel lonely more often than those aged 13 to 15. This might be linked with the move from primary to secondary school – just as we see a peak in loneliness in young adults aged 18 to 21 years old,  who are often going through other big life transitions.
Another significant new finding is that children who receive free school meals are five times as likely as their peers to feel lonely often. This could suggest that youth loneliness is linked with lower-income backgrounds. But it's also possible that the stigma of being identified as poor and deprived – and therefore treated differently – increases feelings of loneliness in this group of children.
In their own words
Importantly, ONS offers more than just a statistical analysis.  The research was carried out in partnership with The Children's Society, asking children and young people to explore in their own words what it means to be lonely – and their own strategies and suggestions to deal with loneliness.
The Co-op Foundation's own research, published earlier this year following in-depth work with Manchester Metropolitan University, 42nd Street and ICM, set out to bring young people's voices into the emerging national conversation about loneliness. We called on the Government to listen to young people and involve them in developing effective policy solutions.  The approach ONS has taken is an encouraging sign that this is starting to happen.
The qualitative side to their research helps us better interpret the statistics, as well as pointing the way to some practical responses. Some of the young people's comments reinforce the evidence that loneliness is stigmatised and embarrassing to admit to:
"It's not a good thing to be, like you wouldn't want to be it, you try not to be lonely. Being lonely is a kind of failing."
Their views on the causes of loneliness also point to the possible link between poverty, disadvantage and stigma, commenting on financial barriers to 'fitting in':
"When they don't have the stuff that other kids may have […] And they feel like they can't fit in with any of those groups [in their school]. They're not […] worthy enough, […] they don't have what the people in other groups have to fit in."  
Encouragingly, the young interviewees offer no shortage of solutions to loneliness – including things they can do for themselves as well as the ways schools and others could help more. Just a few of their suggestions included:
Going to community spaces where you might meet new people
Preparing children and young people for life transitions and equipping them to address loneliness in themselves and others at these times
Opening a wider conversation about loneliness to make it easier to discuss.
What is the Co-op Foundation doing to help?
Our UK-wide network of Belong projects is already addressing lots of the issues highlighted by the ONS research.
For example, one of our partners, West Midlands charity Make Some Noise, is supporting children with the transition from primary to secondary school. Through music activities that explore feelings of loneliness, they are breaking down barriers and helping older and younger students share their experiences.
What else is needed?
It is clear more needs to be done – by policy-makers, youth organisations and communities – to overcome the stigma around loneliness and create more opportunities for meaningful connection.
We'll shortly be announcing the grants from our Building Connections Fund youth strand, which thanks to additional funds made available as part of the Government's recently launched loneliness strategy, will also support work to make community spaces more inclusive for all young people.
Young people's voices will be central to how each of these projects is designed. And by funding and evaluating this work in partnership with the Government, we'll be able to feed these young people's experiences into longer-term policy solutions.
Next year, we'll also ask young people to help us develop a wider campaign to break down the stigma of youth loneliness. There's only so much the Government can do to change people's attitudes and behaviour – communities also need to play their part, co-operating to make life less lonely for children and young people.
How can you help?
Co-op Members can support our work by choosing us as their Local Cause. Fundraisers can also give online or donate unwanted clothes and shoes to official textile banks at Co-op stores.
Keep following our blog to hear more about the difference this support makes – including more first hand accounts from young people about how we're overcoming youth loneliness together.