Using what we learn to become a better funder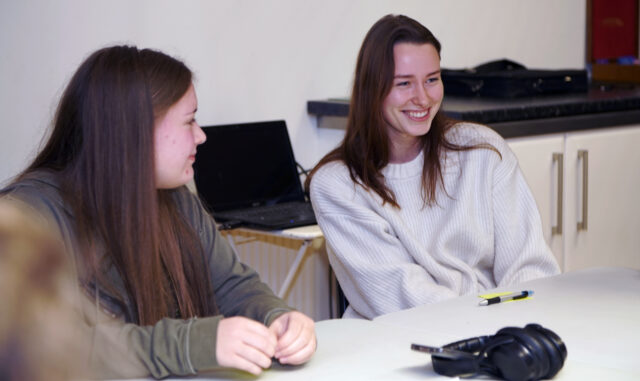 In August 2018, we opened applications for our most high-profile fund to date – the £11.5m Building Connections Fund. 
This was a really exciting opportunity for us. To that point, we'd only funded a handful of projects tackling youth loneliness and we were yet to formally develop our learning function. But our commitment to relational funding, early successes with our then-£2m #iwill Fund and learning and expertise we could access from the Co-op's own work tackling loneliness meant we could and would offer significant value.
Fast-forward three-and-a-half years and we are proud that:
22 projects have now been completed across England with 1,705 young people taking part
95% of the projects we funded say their work led to young people being more open to acknowledging loneliness and taking action to address it in themselves and others. Our research shows tackling youth loneliness really matters because 85% of chronically lonely young people say it negatively affects their mental wellbeing, too. The Co-op is also working to improve mental wellbeing in communities.
91% of projects said their work led to more public awareness of youth loneliness.
73% of projects said their work helped the public to become more aware of how they can help address youth loneliness.
Thank you to all our amazing partners, including the Royal Society for Blind Children and Ourside who helped us put together two lovely case studies. The question is, 'what's next'?
Sharing learning
We're proud to have helped develop a raft of learning resources from our Building Connections Fund, many of which have been made by NPC – our official evaluation partner. These tools are free to download and include:
NPC evaluation – a two-part evaluation into the Building Connections Fund
NPC reflections – reflections from the Building Connections Fund developmental evaluation. What does this mean and why was this approach helpful for our partners?
NPC top tips – tips to help projects work remotely to tackle loneliness
I've also brought together learning specifically from youth work in 2021. Our top insights are:
Young people have had different experiences of loneliness during lockdown: Some young people experienced increased feelings of loneliness during lockdown, while others reported that their loneliness decreased as schools closed and they felt less alone in their feelings.
Some partners gained a deeper understanding of youth loneliness: By asking young people direct questions about loneliness, partners gained a deeper understanding of how many young people felt lonely, and how often. This open dialogue went on to influence youth work.
It takes time to design and deliver a successful youth loneliness project: Organisations need time to promote new projects, grow networks and develop monitoring and evaluation tools. Building relationships with young people before they access a project is also important so they can benefit more quickly when work starts.
Loneliness is complex and multifaceted: Loneliness needs to be tackled as part of a wider, more holistic, package of support. Often a young person's loneliness is not evident – to themselves or to those around them. Partners also learned about the importance of having safe spaces in which young people can discuss their feelings of loneliness, the need for consistent and flexible support and the importance of trusted relationships with peers and adults.
Small gestures and language adaptations are important: Simple actions like remembering someone's name can be vital in helping them feel connected. Using terms such as 'disengaged' or 'not participating' creates a barrier and prevents young people from seeking support.
We're committed to becoming world class at learning. Sharing reports like these is just the start so we can strengthen delivery within the youth sector and become a better and more informed funder, too. We go into more detail about our flexible funding commitments in this blog by my colleague Louise.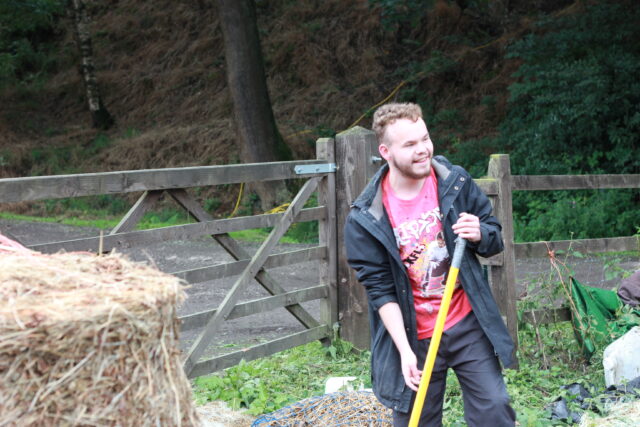 Strengthening the sector
We're delighted that we will be building on our work strengthening the youth sector in 2022 by continuing our funding for UK Youth's Belong Collective and Youth Focus: North East.
We first funded these organisations to develop resources and networks to tackle youth loneliness through the Building Connections Fund. Our new £450k grant, match-funded with the Astra Foundation, will help their teams work collaboratively and build on the learning they have developed over the past four years.
By 2024, they expect 1,500 youth workers to engage in their events and learning. We'll keep you up to date with progress.
Keep reading
This blog was written as part of our 2021 digital Impact Report. Read more stories from this report, sign up to our blog to find out first about future funding or donate here to help us continue to build fairer and more co-operative communities.