Strategy learning blog (5/6): Building communities of the future together
In October 2022, we released our five-year 'Building communities of the future together' strategy. This blogging series was initially hosted on the Co-op blog to share everything we'd learned and developed from April to October for Co-op Members. We've recreated it here for our own subscribers. Please note any call to action is now closed. Thank you to everyone who supported our strategy development. We look forward to co-operating with you again soon as we build communities of the future, together.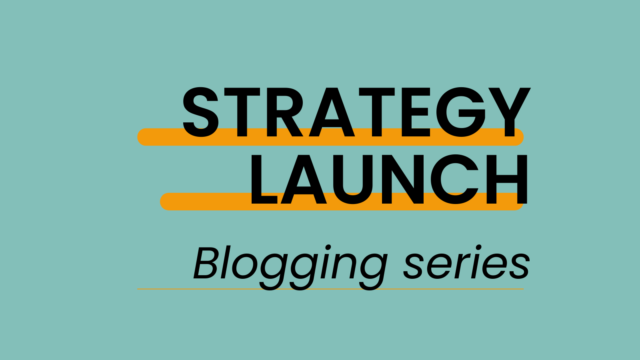 On 12 October 2022, Co-op Foundation will release a bold and exciting new strategy to build fair and co-operative communities in 10 years' time. 
Designed to help us deliver on Co-op's vision of 'Co-operating for a Fairer World', I'm proud that our strategy has been developed co-operatively and in partnership with young people, community groups and Co-op.
It's the product of months of work, discussion, collaboration and learning. And we can't wait to share it with Co-op Members, who do so much to support our work.
Join us online from 1pm on 12 October to find out what it's all about. Simply register through Eventbrite.
Let's build communities of the future together.
A co-operative journey
Co-op Foundation is Co-op's charity and we work together to co-operate for a fairer world. We've recently been well known for tackling youth loneliness, inspired by Co-op's own loneliness campaign with the British Red Cross.
Work on our new strategy began in 2021 as we brought together everything we'd learned supporting partners before and during the pandemic.
We collaborated with trustees, funded partners, young people and Co-op to imagine future communities based on co-operation and fairness. It felt liberating to look to the future with optimism after such a difficult year of lockdowns and social distancing.
Through much hard work, we committed to a strategy where we'd fund organisations and young people to create future, fair communities and where we'd co-operate with Co-op and others to extend our impact. We'd build communities of the future together.
What do these communities look like?
Communities in 10 years' time will be inherited by today's young people. So, in addition to committing to fund young people directly as part of our new strategy, we've also been asking them what we should focus on as a funder to build the communities they want to see.
This work has been invigorating because we listened to young people and gave them the power to direct our funding priorities.
We held 10 focus groups and spoke to young people over WhatsApp. Read what they told us in this blog.
Let's co-operate
Creating our new strategy has been a long journey full of learning and challenge. And now we're ready to share it with Co-op Members.
Register for our 12 October event through Eventbrite to hear first how our distinctly co-operative way of funding will help to build communities of the future together. You'll receive an email with all the login details you'll need on the day.
We can't wait to see you.