Strategy learning blog (2/6): Putting communities at the heart of our grant making
In October 2022, we released our five-year 'Building communities of the future together' strategy. This blogging series was initially hosted on the Co-op blog to share everything we'd learned and developed from April to October for Co-op Members. We've recreated it here for our own subscribers. Please note any call to action is now closed. Thank you to everyone who supported our strategy development. We look forward to co-operating with you again soon as we build communities of the future, together.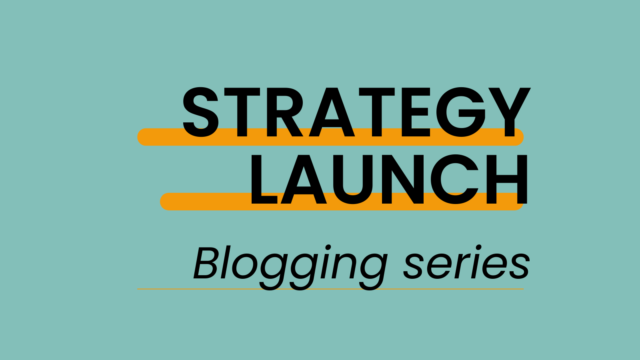 Later this year, the Co-op Foundation will release an exciting new strategy. It will be the product of more than a year's worth of co-operation, collaboration and research. It will be bold and empowering. And it will define how we will deliver on Co-op's vision of 'Co-operating for a Fairer World' in our joint role as Co-op's charity and a grant maker.
One of the most exciting pieces of work we need to complete to bring this to life is to decide how we can put communities and young people at the front and centre of our grant making.
This is called 'participatory grant making', and I believe it's essential to our future success. Only by empowering communities, can we help them become stronger and more resilient. And only by raising the voices who are heard the least, can we design grants that create equitable change.
I'll highlight some of our early learning below. If you run a community group or want to know more about how you can support us as a Co-op Member, sign up to our blog.
New strategy
Co-op Foundation is Co-op's charity. Our new strategy directs us to use our funding to create 'future communities that are fair and built on co-operative values'. If we want to be a participatory grant maker within this context, we must commit to involving communities in decisions about who we fund and how we support our partners longer-term.
But as a flexible funder that lives by co-operative values, we want to do even more, including:
Recognising that the communities we fund are the people who have the greatest legitimacy to direct our ways of working.
Listening to our funded partners and being collaborative and flexible so they can input into how we design, run and evaluate our funds. This will make our funds stronger and more effective.
Using every interaction with communities as a learning opportunity. We want to be 'world class' at learning and we want to listen to the views of under-represented communities so they can have an impact on our work.
Challenges
Although this will be an exciting new way of working for us, there will also be hurdles to overcome.
Involving the community groups we fund in such depth asks a lot of them, and of us. We will need to find a way to invest the additional resources and plan in the extra time it takes to work in such a collaborative manner.
We'll also have to be aware of the power dynamics that exist between a funder and funded partners so their feedback isn't caveated by simply wanting to please us. We must also have the humility to be challenged and really listen to what we are hearing.
And finally, we'll recognise that participatory grant making isn't the be-all and end-all of good co-operative funding. It's the start of a journey and we'll share everything we learn on the way to make sure we get better and others do, too.
Authentic voices
Step one of our participatory grant making commitment began late last month as we invited 10 of our funded partners to help us design the funds we'll launch alongside our strategy.
These were empowering sessions where we learned lots about what partners want to see in the funds they apply for, what good learning looks like for them, and what support they can offer each other while we're working together.
I feel privileged to be able to learn from such an amazing group of experts. I will continue to share everything we learn as we pioneer new, co-operative and empowering ways to fund.
I hope this blog has been useful, particularly for community groups interested in future funding. If you want to know more, please subscribe to our blog or keep in touch with our work on Twitter.