Strategy learning blog (1/6): Help us create a vision for Co-op's charity
In October 2022, we released our five-year 'Building communities of the future together' strategy. This blogging series was initially hosted on the Co-op blog to share everything we'd learned and developed from April to October for Co-op Members. We've recreated it here for our own subscribers. Please note any call to action is now closed. Thank you to everyone who supported our strategy development. We look forward to co-operating with you again soon as we build communities of the future, together.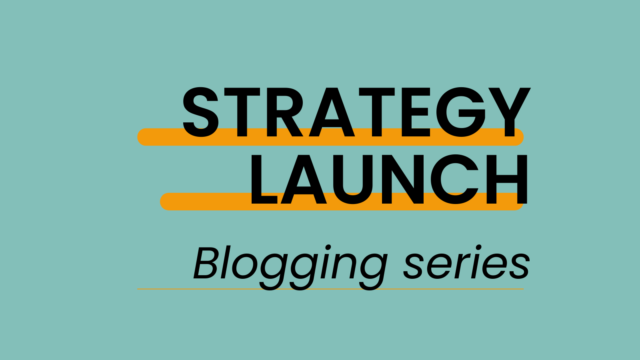 Many of us will have a vision of what our personal future could look like.
Here, at Co-op's charity, we're trying to go one step further by building a vision of what future co-operative communities could look like. And because we believe young people will be most affected by this future, we're asking you to tell us what this means for us as a funder.
This exciting piece of work is the next step in developing our new strategy. Once complete, we will then fund organisations and individuals who can help bring this future to life. This will also see us become an exemplar of flexible, co-operative funding that delivers on Co-op's vision of 'Co-operating for a Fairer World'.
If you're a young Co-op Member aged 16 to 25 years old, complete this application form by Monday 11 April to get involved.
Help shape our future vision, today.
Co-op's charity
Co-op Foundation is Co-op's charity. Our funding helps to build fairer and more co-operative communities.
Over the past 12 months, this has seen us take the lead on some really important issues. In September 2021, we spearheaded Co-op's response to the Afghan refugee crisis by awarding our largest ever grant to Refugee Action. We also continue to run our Lonely Not Alone campaign to improve youth mental wellbeing and Co-op Members can donate through us to the Disasters and Emergency Committee Ukraine Humanitarian Appeal.
You can read more about this work and other ways we deliver on Co-op's vision in our 2021 Impact Report.
Creating our vision
As well as creating an immediate impact in communities in 2021, we also spent much of this time developing a new Foundation strategy, which we're excited to launch this year.
This strategy was developed in collaboration with our colleagues, trustees and the Co-op. It directs us to build co-operative communities of the future and it tells us more about who we are and how we should work as Co-op's charity.
But, as yet, it does not say what we will fund to build the communities we so desire to see. That's because if we want to build fairer, more equal and more co-operative communities in 10 years' time, today's young people need to be at the heart of our decision making.
They will be the members, leaders and pioneers of these future communities. We're committed to prioritising their voices and views in developing the final part of this strategy.
Get involved
From today, young Co-op Members can apply to join the groups that will help build this vision. You will need to be aged between 16 and 25 years old and passionate about making a positive difference to your community. Successful applicants will join a two-hour workshop either in-person or online and receive a £50 bursary for taking part.
Work will run from late April to June, although there may be some longer-term involvement if you wish to remain with us.
Read more in this application form. Apply by Monday 11 April.
Keep up to date with how we build our new Co-op Foundation strategy by following us on Twitter. You can also donate online to support our future work.