We're celebrating a record-breaking 12 months
Friday 26 April 2019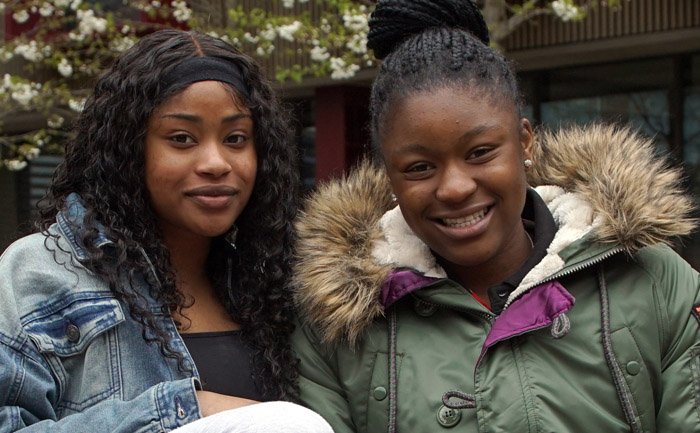 2018 was a year to remember for the Co-op Foundation. With the support of Co-op colleagues and members as well as major new funding partnerships, we almost trebled our income to help us make a bigger impact than ever.

Find out about all our achievements in Our Impact 2018. Alternatively, read on for a snapshot on how our funding has supported young people and communities UK-wide.

Co-op Members can support us to do even more by choosing Belong as their Local Cause or donating online.

Exceeding our targets tackling youth loneliness

"It's so empowering to know I'm now doing something to change things. I want to make sure other people don't do through what I went through."

Evie experienced mental health difficulties growing up, which meant missing school and exams. Things started to change for the better after joining our Belong partner, Off The Record (Bristol).

They're now taking part in social action campaigns for LGBTQ+ young people and freelancing as an illustrator, specialising in designing zines.

We've now awarded £6.2 million to Belong projects tackling youth loneliness.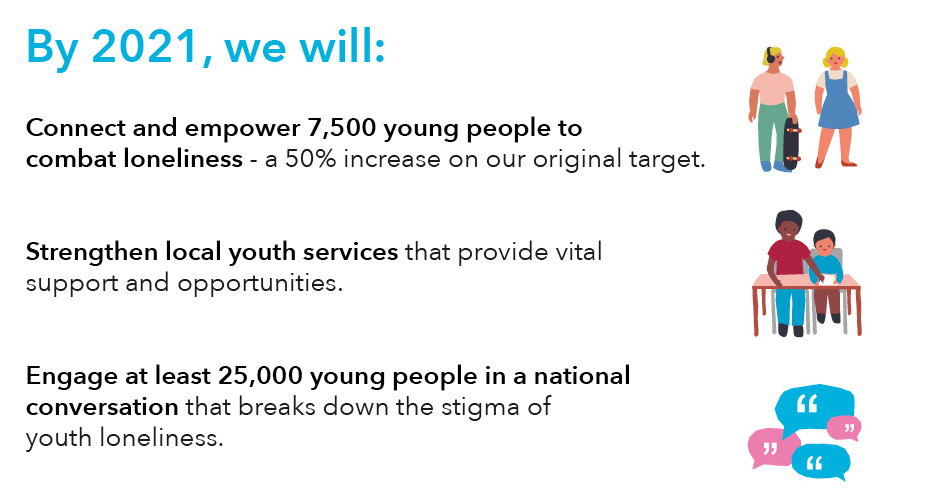 Strengthening communities

"Re-opening the community hall was crucial for local people who had been without a community facility for more than 10 years."

Marie is Chief Executive of Future Wolverton, a local community co-operative renovating the Grade-two listed Old School, in Old Wolverton.
We invested in improvement works at the Old School to help the team build a more sustainable future by raising income from a new guest house and community cafe.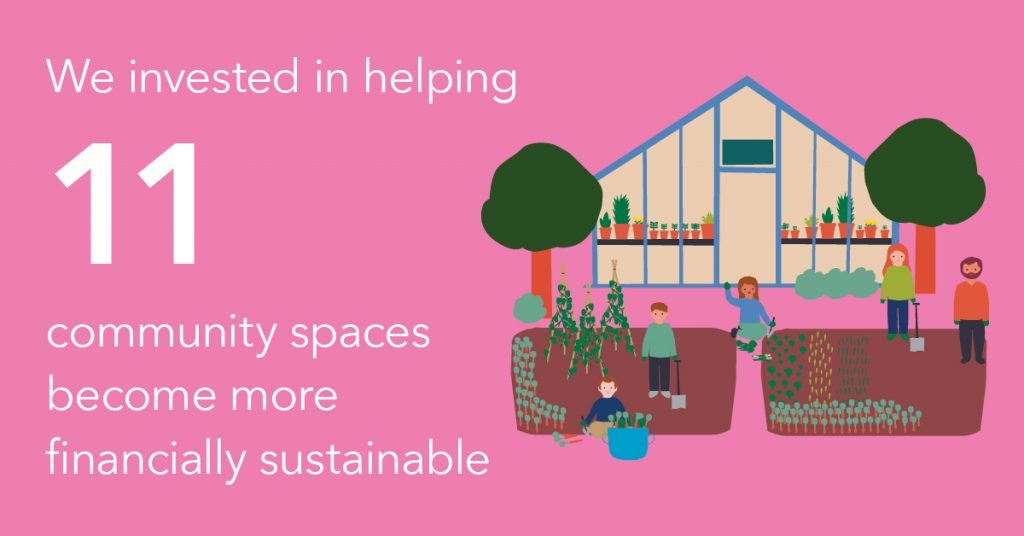 In addition to strengthening physical spaces, we also helped community and charity organisations improve their digital connections by co-funding the Charity Digital Code of Practice, and partnering with The Federation, through funding from Luminate, to provide free co-working space for 14 social enterprise start-ups.

Support us in 2019

Thank you to everyone who supported us during our record-breaking year. You've made a huge difference.
Co-op Members can support our work by choosing us as their Local Cause. Fundraisers can also give online or donate unwanted clothes and shoes to official textile banks at Co-op stores.