Strategy learning blog (4/6): Young people's vision of future, fair communities
In October 2022, we released our five-year 'Building communities of the future together' strategy. This blogging series was initially hosted on the Co-op blog to share everything we'd learned and developed from April to October for Co-op Members. We've recreated it here for our own subscribers. Please note any call to action is now closed. Thank you to everyone who supported our strategy development. We look forward to co-operating with you again soon as we build communities of the future, together.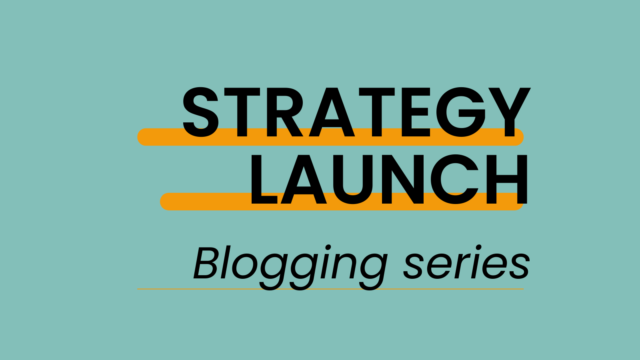 Young people want future communities to be sustainable, inclusive, healthy and safe places where they have the power to influence change, according to exciting new insight gathered by the Co-op Foundation.
We've spoken to young people from all over the UK for our research. Findings will help us deliver on our new strategy, due to be released later this year. This strategy directs us to use our funding to build future communities that are fair and built on co-operative values.
Thank you to every young person who took the time to help with our research. Your input is aspirational, future-focused and, without doubt, never-more-needed.
According to Co-op's Unfairy Tales research, children as young as 10 are concerned and acutely aware of the rising cost of living, while 28% of 10 to 25-year-olds say there are too few opportunities where they live.
Our new insight will help us tackle this and build on the brilliant work already being done by Co-op. This includes the Peer Action Collective and Virtual Work Experience programme.
Speaking to young people
Co-op Foundation is Co-op's charity. Our UK-wide flexible funding helps to deliver on Co-op's vision of 'Co-operating for a Fairer World'. Check out our recent Digital Impact Report to see what we achieved in 2021.
For the past 12 months, we've also been working on a new strategy that will deliver even greater value to Co-op Members who donate to our cause.
To help bring our new strategy to life, we asked young people, including Co-op Members, to apply to take part in focus groups and WhatsApp message diaries. Work within these sessions would help to create a new Foundation vision of what fair communities built on co-operative values could look like in 10 years' time.
Our findings
Our focus groups and WhatsApp diaries ran in May and June. The first four focus groups were open discussions where young people imagined their future communities. We then delved deeply into the topics that young people said really mattered.
Young people told us they wanted to inherit strong communities that celebrated and valued diversity, equity and inclusion, and where people worked together to tackle local challenges.
They wanted sustainable communities full of green spaces, where infrastructure enabled green living and environmentally-friendly practices were supported by government and implemented by businesses. They also wanted fair communities, where they had income stability, affordable homes and opportunities to learn and work, as well as healthy and safe communities where people worked together to protect well-being.
And finally, young people told us to build future communities where they will have voice, power and influence to share their co-operative vision.
From vision to reality
I've been part of the co-operative movement for the past 20 years. But I've never been prouder of the way we work than I do today.
Empowering young people to create our Co-op Foundation vision has given us a clear path forward for how we fund future communities that are fair and built on co-operative values. It has also given us direction on who we could partner with to leverage external funding so Co-op Member donations can go even further. And, finally, it's ensured that the young people who will inherit these communities have been in charge from the start.
We will turn our raw data into a bold and exciting vision and report over summer and share it with other funders and charities so you can benefit, too.
In the meantime, please follow Co-op Foundation on Twitter to find out first when our new strategy and funds will be released.