Young people beating loneliness in lockdown
Friday 17 April 2020
By Andy Mortimer, Communications Manager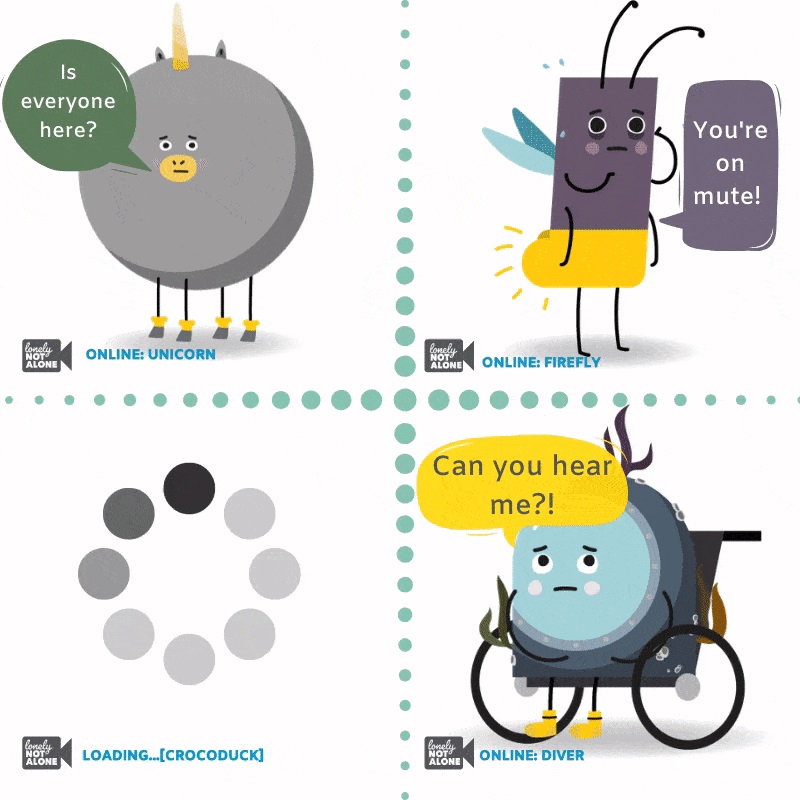 It's now been a month and one day since I last saw my Co-op Foundation colleagues in person.
Back then, we were all glued to our office TV screen trying to imagine what 'lockdown' would look like and what impact it would have on our lives.
I'm proud of how we've reacted as an organisation and as people. We pledged to be a flexible funder for our partners, we re-imagined what our 2020 plans could achieve and we embraced digital for all our colleague communications and support. It took us time to get it right, but we now have daily video conferences, online chats and video 'cup of tea' meetings to help us combat our own feelings of loneliness.
But we're a very small segment of society that is affected by the lockdown. As the UK's leading charity tackling youth loneliness, we know young people are also hugely impacted and, from what I've seen so far, many of them are showing resilience, flexibility and digital awareness that we could only dream of.
Lonely Not Alone 
In September 2019, we launched the Lonely Not Alone campaign, which asked everyone to wear yellow socks to show they care about youth loneliness. It was prompted by research that found only 26% of young people feel confident talking about loneliness and even fewer think society treats youth loneliness seriously.
The campaign was co-designed with young people, starting with a week-long series of workshops. By giving young people the lead, we helped to create an authentic campaign that would enable us all to show we care about youth loneliness when we like and where we like.
We planned to repeat our devising process this year with a second 'deep-dive' workshop in Manchester full of games, arts, crafts and youth insight. Then, sadly, the COVID-19 pandemic hit. And so did lockdown.
Going digital
COVID-19 is quite rightly dominating people's thoughts. However, as we all spend more time at home, and as young people lose physical access to friends at schools, colleges, universities and youth clubs, feelings of loneliness and isolation undoubtedly begin to rise.
Lonely Not Alone, therefore, becomes more important than ever, and we wanted to find a way for our April workshops to continue despite lockdown. Not only would they help tackle loneliness among the young people taking part, but they would also enable them to help their peers, which our research says 87% of young people are comfortable doing.
Digital was the answer and we're now working with our youth co-design partner, Effervescent, to bring together 12 young people online from all over the UK. They're spending five 'virtual' days together to develop a campaign that's fit for 2020, all through video conferences, online games and 'deep dive' breakout rooms.
And although we're only two days in, the young people involved have already shown they have the resilience and digital nous to embrace a way of working that our relatively tech-savvy Foundation team took four weeks to begin to master. We're incredibly humbled.
The results
We don't know what this week of digital get-togethers will achieve but we do know there will be positive outcomes. At the very least, our young creators will build a sense of community that helps to combat their own feelings of loneliness. But we also hope that the shoots of a campaign will emerge, that we'll learn and share how digital conferencing with young people works best, and that youth loneliness will again get the exposure it deserves
Research tells us that young people feel lonely more than any other age group. Show you care today by tweeting a positive message at #LonelyNotAlone.
Let's help young people in lockdown everywhere see that, although they may be lonely, they're not alone.