Strategy learning blog (6/6): A radical and co-operative approach to grant making
In October 2022, we released our five-year 'Building communities of the future together' strategy. This blogging series was initially hosted on the Co-op blog to share everything we'd learned and developed from April to October for Co-op Members. We've recreated it here for our own subscribers. Please note any call to action is now closed. Thank you to everyone who supported our strategy development. We look forward to co-operating with you again soon as we build communities of the future, together.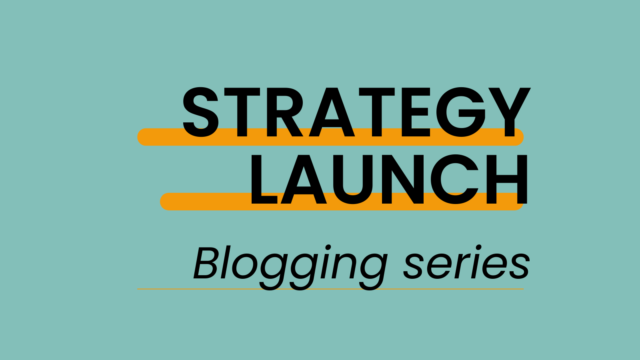 Today, 12 October 2022, Co-op Foundation launches our exciting new five-year strategy, 'Building communities of the future together'.
The product of more than 18 months of development and learning, this is a watershed moment for Co-op's charity as we define how we'll deliver on, and add value to, Co-op's vision of 'Co-operating for a Fairer World'.
It also sets down a marker for the Foundation as we prioritise unrestricted, flexible and long-term funding in a bold new approach to participatory grant making.
Thank you to everyone who's supported us on this journey. Now the real work begins.
Let's build communities of the future together. Read the full strategy.
Building our strategy
Co-operation has been at the heart of how we created our strategy from the start.
As Co-op's charity, we worked closely with colleagues, leaders and members to understand how we could best align with Co-op's vision. But we also spent time speaking to our funded partners, other funders and young people directly to imagine what our role should be in communities of the future.
This collaboration has helped us to create a strategy formed around three key principles:
A vision of fair communities in 10 years' time built on co-operative values. This 'Future Communities Vision' has been shaped by 100 young people UK-wide. It includes a range of strategic priorities we will support to bring this vision to life, including increased equity and inclusion, health and wellbeing, and youth activism.
A new and distinctly co-operative way of funding organisations and young people to achieve the Future Communities Vision. This moves us away from being a 'traditional' funder as we partner with others to achieve our overall Future Communities Vision. Our new funding approach will emphasise a focus on participatory, flexible and unrestricted grant giving while our learning will prioritise helping our partners get better at what they do.
Co-operation with Co-op and other funders and partners to extend reach and impact.
What's next?
We're proud of our new 'Building communities of the future together' strategy. We believe it will help us trailblaze alongside the Co-op to create a fairer future for us all.
Sign up to our Co-op Foundation blog for updates on when we launch the first round of funding from this strategy.
We look forward to working with partners, young people and other funders passionate about bringing our Future Communities Vision to life.
Let's build communities of the future together.