Community groups in Wales "bag" share of Co-op Foundation fund to create sustainable spaces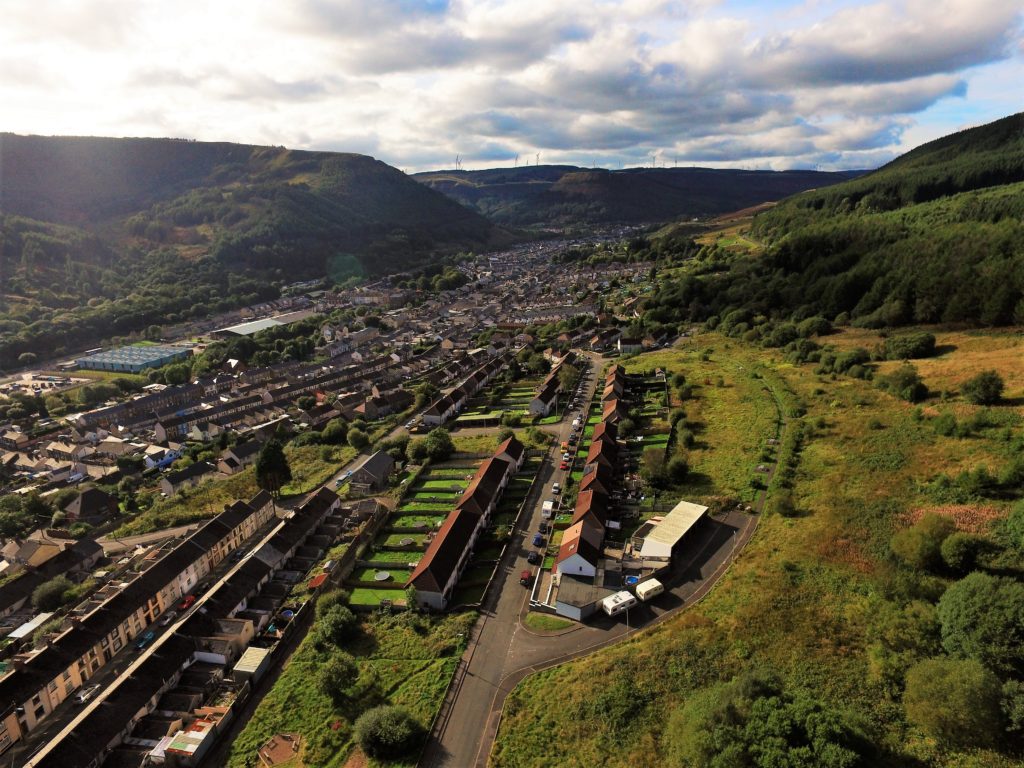 We've awarded more than £250,000 to help organisations in Wales that manage a green space make their work more sustainable.
A total of 10 organisations have received support from our fund, generated by proceeds from the 5p single-use carrier bag charge in Co-op's Welsh food stores.
Cardiff-based Green Squirrel will use £10,000 to support work to transform a disused area of land into an accessible community hub including workshops, food growing, composting, support for bio-diversity, habitats for pollinators, outdoor learning and wild play.  
Longwood Community Woodland, based near Lampeter, in south Wales, is using £50,000 to support its woodland management work and upgrade its sawmill while Welcome to Our Woods, also in south Wales, is investing £90,000 into a new biomass and timber recycling social enterprise.
Cynnal Cymru – Sustain Wales received a £50,000 grant to provide organisational development support to boost the sustainability of environmentally-led community groups across Wales.
Jim Cooke, Head of The Co-op Foundation, said: "Green spaces bring communities together and enhance people's wellbeing, as well as contributing to a more sustainable environment for us all. We are delighted to support these projects that will help community organisations across Wales to take their next steps in protecting or improving their much-loved local spaces."
Today's funding is part of Co-op's wider Endangered Spaces campaign to support 2,000 at risk community spaces.
Welsh community groups looking to grow their trading activities to support a space that benefits the environment can still apply for an interest-free loan of up to £50,000.
Funded organisations
Welcome to our Woods (£90,000 grant / interest-free loan): Manages woodlands and open spaces for the benefit of ecology and local people. Funding is supporting costs for a new biomass and timber recycling social enterprise that will create sustainable funds for the organisation and help the environment.
Long Wood Community Woodland (£50,000 grant / interest-free loan): Manages a woodland that the local community can use and enjoy. Funding has helped the team buy a professional saw mill and employ a saw miller to support sustainable woodland management and develop new income streams.
Wild Elements (£9,996 grant): Will create a wildlife-friendly community garden and develop a new qualification for their training suite that can be sold to raise income and support skills development.
Cardiff Methodist Circuit /Global Gardens Trinity Project (£10,000 grant): Develop a range of accessible community courses in sustainable skills that can raise income for their allotment-based growing project.
Green Squirrel (£10,000 grant): Turn a derelict site into an urban garden where people can learn to grow food and socialise. Will also set up a shipping container studio space for rent by social enterprises.
Coeden Fach CIC (£9,900 grant): Add an eco-shelter and compost toilet to an existing community growing space, and plant an orchard and herb gardens to increase produce for sale.
Wild Kind (£10,000 grant): Will develop short courses and woodworking classes at its green space, recruiting local nature mentors to deliver environmental activities with children.
Campfire Enterprise (£9,780 grant): Offer forest school and outdoor play training to parents, young people and volunteers to raise sustainable income for their green community space.
Llyn Parc Mawr Community Woodland Group (£8,470 grant): Pilot development of woodland related products for sale and engage communities in woodland management workshops with a focus on sustainable trade. 
Cynnal Cymru – Sustain Wales (£50,000 grant): Will deliver capacity building support to community-led environmental organisations.
About Endangered Spaces
The Endangered Spaces campaign is part of Co-operate 2022, Co-op's wider community vision for the next three years that will see it work on key areas that make communities stronger – community spaces, wellbeing, and education and skills.