We award £300,000 to help young people advocate to improve community spaces
Wednesday 18 December 2019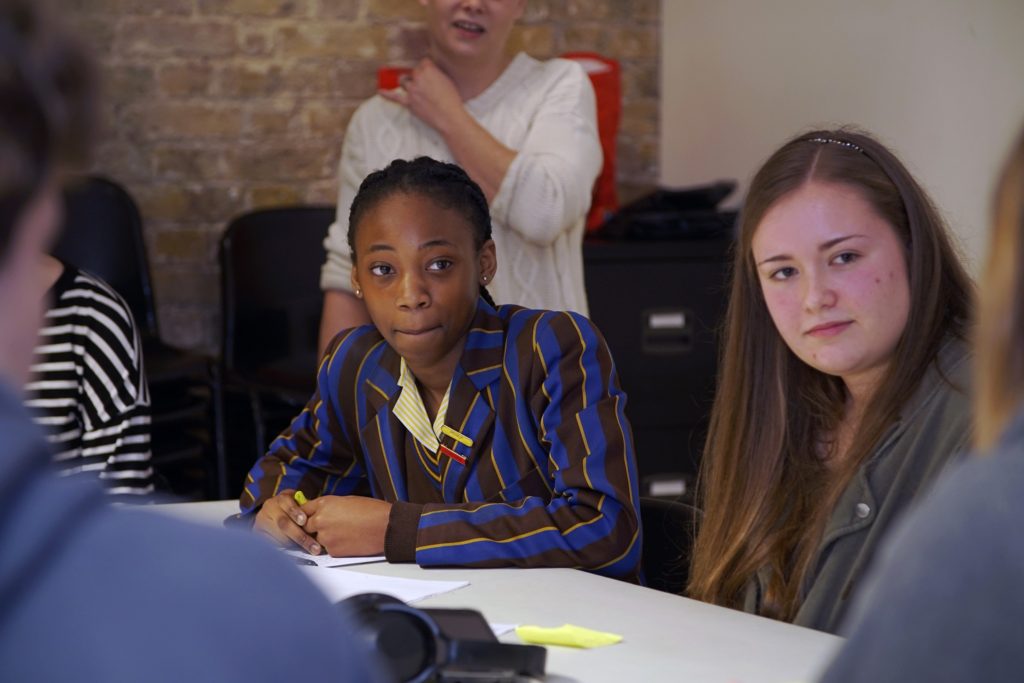 Young people from the LGBTQ+ community will design and build "public living rooms" in disused shop fronts to help break down the stigma of mental health, thanks to the latest round of funding from the Co-op Foundation.
Comics Youth is one of nine organisations across England awarded a grant from our #iwill Fund. Funding will empower young people to speak up about community spaces they care about, and work together to make them better for their peers.
Almost £300,000 of grants have been awarded. Other organisations supported include:
Groundwork UK: A national network of young ambassadors will advocate for young people's voices in the planning and use of green spaces.
Greater Manchester Youth Network: Young people with special educational needs and disabilities will campaign for changes to public transport to help make community spaces in Greater Manchester more accessible.
Young Lives Consortium: Working in collaboration with other organisations, young people will improve the design and use of unused retail space and create pop-up spaces across their district of Wakefield.
Grants form the first round of support available from a £3m extension to our #iwill Fund, designed to empower young people to improve spaces, wellbeing and skills. Funding is aligned to Co-op's community plan, Co-operate 2022.
The #iwill Fund is a £40 million joint investment from the National Lottery Community Fund, using National Lottery funding, and the Department for Digital, Culture, Media and Sport (DCMS) to support young people to access high quality social action opportunities. We act as a match funder.
We've already awarded almost £2m in grants since we first partnered with the #iwill Fund in 2017.
Jim Cooke, Head of the Co-op Foundation, said:
"Our partnership with the #iwill Fund over the past two years has shown the positive impact young people can have when they are given opportunities to take action on the issues they care about. Grants announced today will empower young people to improve spaces that matter to them, making life better for local communities and building their own skills and confidence."
We will launch further rounds of #iwill Fund grants in early 2020, focusing on peer support for young people going through bereavement and for those moving from primary to secondary school.
Subscribe to our blog to find out first when funding applications open: www.coopfoundation.org.uk/blog  
Projects supported
Comics Youth CIC (£31,544 grant): LGBTQ+ young people with experience of mental ill health will design and create 'public living rooms' in disused shop fronts and run-down community spaces in Liverpool.
Groundwork South (£34,920 grant): Young people not in employment, education or training will research local community spaces, consult with local young people and campaign to improve spaces in Cornwall.
Young Citizens (£34,916 grant): Will work with primary schools in Leeds, Dewsbury and Batley to create a toolkit to help other schools engage pupils in social action and improve their local community spaces.
Groundwork UK (£34,995 grant): A national network of young ambassadors will advocate for including young people's voices in the planning and use of green spaces.
Young Lives Consortium (£35,000 grant): Working in collaboration with other organisations, young people will improve the design and use of unused retail space and create pop-up spaces across their district of Wakefield.
Greater Manchester Youth Network (£34,982 grant): Young people with special educational needs and disabilities will campaign for changes to public transport to help make community spaces in Greater Manchester more accessible.
RECLAIM (£35,000 grant): Young people will identify community spaces in Greater Manchester that are important to them and co-design an #OurSpace Manifesto with their owners. They will then campaign for others to get involved.
OYAP Trust (£14,896 grant): LGBTQ+ young people in Bicester will advocate to make everyday town facilities more accessible and inclusive for them as well as young people who have hidden disabilities.
Youth Focus: North East (£34,978 grant): Young people in Middlesbrough will be supported to improve the design and use of a local park centre that is typically only used by adults