Creating a community space for everyone on Iona
"To be able to complete some of the building works, and pay our bills, as [covid] restrictions started to ease, gave us optimism."

Joanne MacInnes, IVHCT Trustee and Project Manager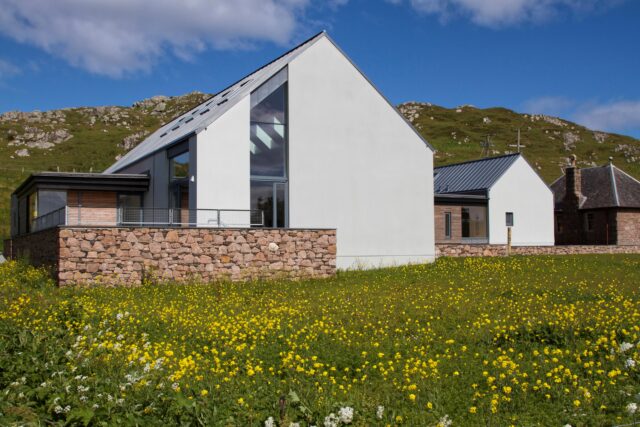 In late 2019, we awarded the Iona Village Hall Community Trust (IVHCT) a £20,000 grant and a £30,000 interest-free loan to help them redevelop their village hall.
Their new purpose-built village hall would transform the island's community space which hosts sports, social activities and life events, improving wellbeing and community outcomes. Funding was provided through our interest-free loans programme designed to help spaces become more financially sustainable.
Covid had a huge impact on the project and opening plans in 2020. Successive lockdowns stopped and then slowed building work. The team also had to plan for reduced income as social distancing measures were introduced. 
Our flexible funding commitments helped IVHCT to survive and then thrive. We reduced reporting requests and provided a loan repayment holiday in 2020 and followed this up with an additional £10,000 grant in 2021 to assist with ongoing covid-related costs. 
Joanne MacInnes, IVHCT Trustee and Project Manager, said: "Due to the flexibility offered by the Co-op Foundation, we had some critical breathing space among the constant reviewing of construction programme and budget, cashflows and scenario-planning projections. Like others across the country, we were also contending with home-schooling, looking after elderly and vulnerable relatives, and generally dealing with the anxiety and isolation that the pandemic brought."  
About Iona Village Hall Community Trust
IVHCT is a community-led, volunteer-run trust passionate about community well-being, advancing arts, culture and heritage on Iona, a small island in the Inner Hebrides. It also improves citizenship, community development and volunteering opportunities. 
Redeveloping their existing village hall was central to this work. The team wanted to turn the original building, which opened in 1928, into a warm, accessible and functional space for events like school PE sessions, playgroups, Tai-chi, film nights and weddings.
Our funding was an important part of this mix. Locals also came together to fundraise, understanding the importance of this space for people on the island.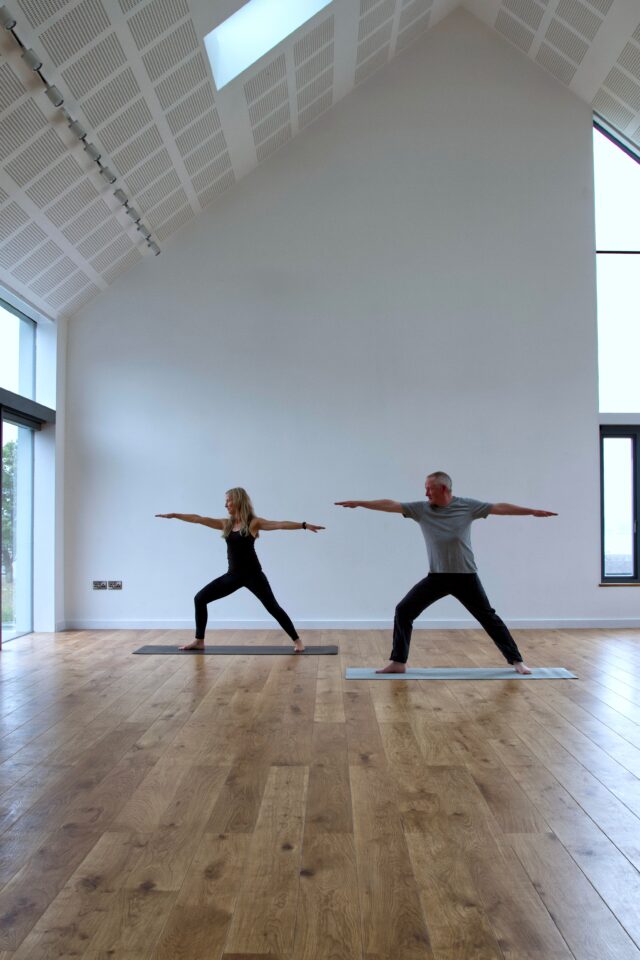 Overcoming obstacles caused by Covid
Like most communities, Iona was impacted by the Covid pandemic. Work on the hall development had to stop, causing delays and cash flow problems. There were knock-on effects on local people, too.
Joanne said: "The delay to the build undoubtedly caused harm to the island community. The people of Iona had already endured a particularly challenging 'Hebridean' winter, characterised by gales and relentless rain. Without the village hall as a community space we faced the prospect of yet another winter without any community space. We also potentially faced a further difficult winter lockdown." 
The eventual easing of lockdown started to lessen these effects while our flexibility helped too. The team at Iona used our funding where it mattered most, including redirecting cash to ensure the hall was covid-secure and social distancing was observed.
Joanne said: "To be able to complete some of the building works, and pay our bills, as restrictions started to ease, gave us optimism. It helped us imagine that we might be able to get the building into use by the community and salvage some of the lost earnings we had projected." 
Further funding
By 2021, many of us were beginning to see light at the end of the tunnel. However, community spaces like Iona Village Hall still had obstacles to overcome.
We helped by encouraging IVHCT to apply for a further £10,000 grant specifically to deal with covid-related costs. This was particularly due to the loss of earnings over the summer tourist period, allowing us to support them further.
"That the Co-op Foundation endorsed that what we were doing was invaluable, and that our plans were robust, was very reassuring to the wider community," said Joanne. "To then further endorse our project, and our work, with the support grant was a signal of trust. Twice, the support from Co-op Foundation has helped us leverage support elsewhere, and accelerated – or at least removed obstacles and delays – the point of completion." 
Read more about Iona Village Hall. Find out how we've been supporting other interest-free loans partners through covid by reading this Q&A.
Our interest-free loans programme is currently closed. Sign up to our blog to find out first when other funding is available.